Woman Pleads Guilty To Torturing, Killing 8-Year-Old Son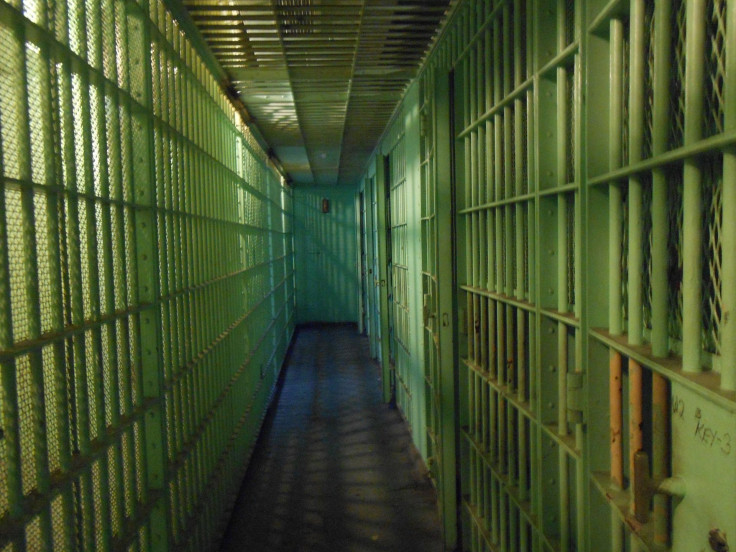 The mother of an 8-year-old boy pleaded guilty Thursday to first degree-murder after the boy died in 2013 from starvation and vicious beatings.
According to a report by Los Angeles Times, Pearl Sinthia Fernandez, 34, from Palmdale, California, confessed she tortured and beat him with the intention of killing him.
Since she pleaded guilty, Fernandez was able to skip a trial where the prosecution would have sought death penalty as her punishment. The defense lawyers representing Fernandez had objected capital punishment stating that Fernandez's low intelligence did not qualify her to be on death row. Fernandez has been scheduled for a hearing on June 7 where the judge will sentence her to life in prison without the possibility of parole, the report said.
Deputy district attorney Jon Hatami told Fernandez on Thursday when she accepted her plea agreement, "You will never be paroled. You will never be released from prison."
"Do you understand and agree to this?" asked Hatami, to which Fernandez said, "Yes."
The report further stated that the defense lawyers of Fernandez made enquiries about a guilty plea arrangement on Dec. 14, one day after the jurors made a recommendation that Fernandez's boyfriend, Isuaro Aguirre, should get capital punishment for his role in the death of the 8-year-old, Gabriel Fernandez. After two months, the recommendation was accepted by the prosecution in Aguirre's case.
On May 22 2013, when the paramedics came to Fernandez's house at Palmdale, Gabriel was discovered unconscious, with broken ribs, missing teeth, crack skull, burned and injured skin and BB pellets in his groin. Gabriel died two days later after he was taken off from life support.
Gabriel's cousin, Emily Carranza, referring to Fernandez accepting the guilty plea stated, "It brings relief."
"I know she's [Fernandez] never going to be out, and I know she's never going to hurt another child," added Carranza.
Carranza added since the case was not going to trial, she along with her family would be able to avoid a review of the whole case, where they would have had to see graphic pictures of Gabriel depicting the horrendous torture.
Hatami notified that most of the cases do not reach trial and said, "The paths of justice are always different."
One of the persons who reported Gabriel's abuse at the hands of his mother was a teacher at Summerwind Elementary School where Gabriel studied. The teacher, Jennifer Garcia, said Gabriel arrived in school with bruises and swollen. She said she was shocked when Gabriel asked her a "simple question."
Garcia said Thursday, "He asked, 'Is it normal for your mom to hit you with a belt?'"
She said even after five years, she felt anger after seeing Fernandez in the court room.
"She [Fernandez] got what she deserved. She deserves worse, but …. even if she got the death penalty, we don't execute," said Garcia.
During Aguirre's trial, the prosecutors told the jurors that during the months prior to Gabriel's death, Aguirre revealed that he forced the child to eat cat feces and his own vomit. Gabriel used to sleep in a small cabinet with his ankles handcuffed, his hands bound and his mouth was gagged with a sock, the prosecution added.
Hatami told jurors that Aguirre hated Gabriel because he thought Gabriel was gay.
"No human with a heart and soul could do that to an innocent little boy," said Hatami.
However, the defense lawyers of Aguirre said Fernandez was the brains behind the incident but prosecutors rejected that notion Thursday.
Hatami said, "They both pointed fingers at each other."
"The evidence showed, and our office believed, that they were both culpable," added Hatami.
When Carranza was asked how Gabriel would feel if he saw his mother now, she said, "He'd still love her."
"Every child, no matter what, they're always going to love their parents," she added.
© Copyright IBTimes 2023. All rights reserved.