Woman Shoots 75-Year-Old Mother In The Head Following Argument, Arrested
A 51-year-old California woman has been accused of shooting her elderly mother in the head following a verbal altercation. The victim died hours later, due to which the shooter is likely to face far more severe charges, deputies said.
The matricide took place on Spruce Pine Trail on the eastern edge of Orange County past midnight Sunday. Deputies responded to the house after a report about a shooting and arrived to find 75-year-old Cheryl Garner Medlin with a single gunshot wound to the forehead, CBS 17 reported.
The accused apparently kicked a deputy in the chest when they attempted to arrest her.
Medlin was rushed to a hospital, where she died at around 4 p.m. that day, the outlet reported, citing Orange County Sheriff's Office.
As per the CBS 17 report, two other people in the house overheard the mother-daughter duo arguing before the gunshot rang out. They told cops that the accused, Paula Lee Decoteau, shot her mother in the head and came into their room, confiscated their phones, and didn't allow them to leave the house until she planned out her next move.
The individuals said after spending 30 minutes like that, Decoteau let them go and call 911.
Investigators reportedly recovered a 22 caliber rifle from the house, which they believe was used in the shooting, ABC 11 reported.
Decoteau is charged with assault with a deadly weapon with intent to kill, inflicting serious injury, two counts of second-degree kidnapping, and assault on a government official for kicking the arresting cop. She is being held in Orange County Detention Centre under a $500,000 bond.
More charges are expected against Decoteau after her mother died at the hospital, authorities said. She is scheduled to appear in court Monday.
Neighbor Jonathon Perry told ABC 11 that he couldn't believe the nature of the violence deputies explained to him. "They've been my neighbors, throughout the years.....Very nice people," he said.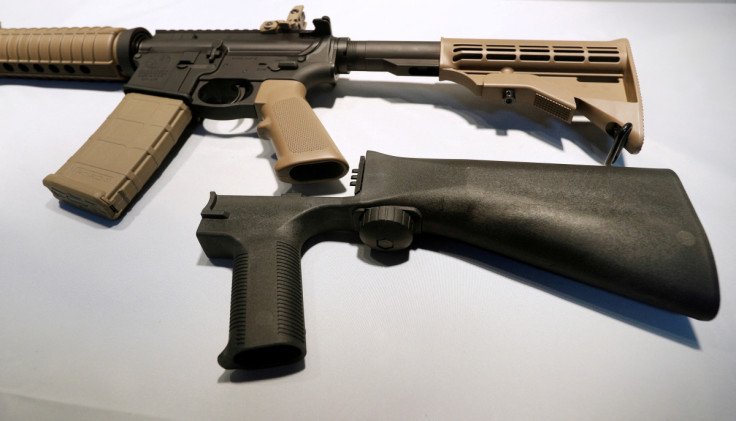 .
© Copyright IBTimes 2023. All rights reserved.