Woman With Terminally Ill Child Parks In Disabled Spot, Gets Shamed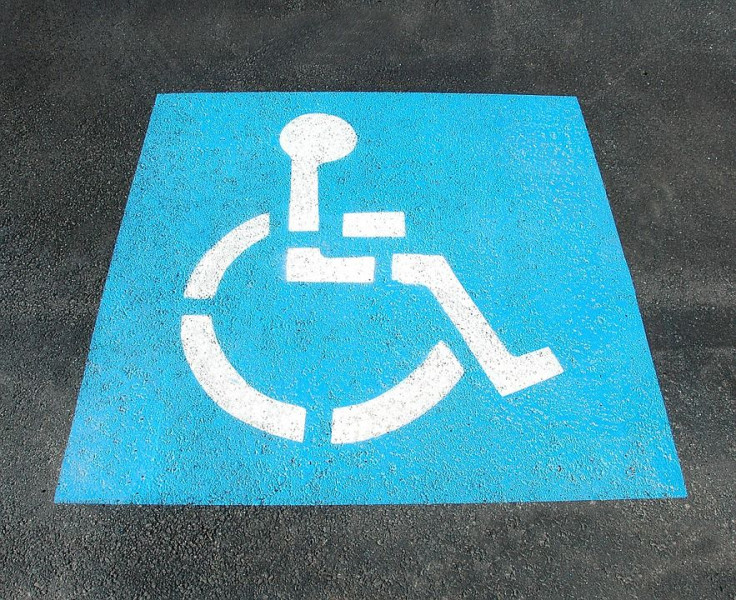 A Pennsylvania mother with a terminally ill son was left shocked and disturbed after a trip to see Santa Claus turned less than merry when they found a nasty note written on their car window, shaming her for parking in a handicap parking spot, reports said Thursday.
Nancy Coyne took her two sons, including her terminally ill and blind 7-year-old child, Garrett Coyne, for an annual visit to Santa Claus at the King of Prussia Mall in Pennsylvania.
"The mall is great. The Santa is wonderful. He sits down and really talks to the children," she told Fox 29 Philadelphia.
The family was parked in a disabled spot outside the mall, and when Coyne returned to the car, she was shocked to find a message scribbled in red lipstick that read, "UR Not Handicap."
"I can't believe someone could be so obnoxious and ignorant and rude about a situation that I struggle with daily," Coyne told Fox 29 Philadelphia.
Garrett suffered from a rare neurological condition called Batten disease, which led him to lose his motor skills and also go blind. The disease generally ends in childhood death.
"There is no cure. There is no treatment," Nancy said. "Trying to make memories for my family then this happened. It just made me really question society to be honest. Like OK, I guess people don't understand. People don't care."
Her husband Joe said they were not angry about what happened, however, they want the person to realize what they did.
"I just want the person to realize what they did was wrong and to learn from it and not to [do] it again," he said.
The family's car had a legal parking placard for a handicap spot and was thus parked accordingly. The King of Prussia Mall is currently helping Upper Merion police with the investigation in order to look for the person who wrote the message. A spokesperson for the mall told Fox 29 they were just as offended this happened.
Although leaving a hateful note is not a crime, smearing lipstick on a person's car is an act of vandalism, so there is definitely a criminal element to this incident, even if it might be a minor one.
A similar incident happened early November, when a college student in Kentucky came out of a meeting with her professor and found notes pasted all over her vehicle, shaming her for parking in the disabled spot and telling her she shouldn't have done so.
Lexi Baskin was diagnosed with cancer last summer, and was getting radiation therapy between her classes. She posted a picture of her vehicle covered in notes on social media that called her lazy and not deserving of the spot.
"It kind of breaks my heart there are so many people that are being like, 'Oh my gosh, I went through the same thing' or like have messaged me on Facebook and said 'I went through this' and they share their story with me," Baskin had said at the time. "That's why I want this to get out there to make people aware that just because you can't see something, doesn't mean people aren't going through it."
In another similar incident, mother of a disabled child said she found an angry note stuck to her car that shamed her for parking in a disabled space in December 2016. Colleen Stice from Tulsa said she left her car in the disabled parking spot outside a Target store when she went shopping with her son Rowan. Her four-year-old son suffered from several disabilities and was relying on a wheelchair to get around, CBS affiliate News on 6 reported at the time.
In September 2015, a mother in Colorado was shamed for parking in the disabled spot. A small piece of paper was placed on her car that said, "Greetings. I observed you parking in this handicapped parking place today. It appears you're are not really handicapped. Perhaps just in a hurry or worse, just plain lazy."
The woman's 10-year-old daughter had a rare genetic disorder called hypophosphatasia that left her bones weak and brittle, according to NBC affiliate WFLA.
© Copyright IBTimes 2023. All rights reserved.