Woman's Death And Second COVID-19 Vaccine Shot 'Temporally Related', Medical Examiner Says
KEY POINTS
Utah's chief medical examiner said a woman's death and the COVID-19 vaccine are "temporally related"
The 39-year-old woman died four days after she received her second dose of the vaccine
There have been 1,637 reported deaths among people who received their vaccine in the U.S.
A medical examiner for the Utah Department of Health on Friday said the coronavirus vaccine and the death of a 39-year-old woman are only "temporally related."
Kassidi Kurill, a 39-year-old single mom from Ogden, received the second dose of the Moderna COVID-19 vaccine on Feb. 1. She began feeling ill on Feb. 4 and was taken to the emergency room.
"She got sick right away, soreness at the shot location, then started getting sick then, started complaining that she was drinking lots of fluids but couldn't pee, and then felt a little better the next day," Alfred Hawley, Kurill's father, recalled.
When doctors at the emergency room conducted a blood test, they found that her liver was shutting down. Kurill died 30 hours later after her she suffered from multiple organ failure.
Dr. Erik Christensen, chief medical examiner at the Utah health department, said Kurill's death and her receiving a second dose of the Moderna vaccine was only "temporally related."
"We don't have any evidence that there are connections between the vaccines and deaths at this point," Christensen told Fox News. "We don't have any indication of that."
Christensen also reminded Americans that the COVID-19 vaccines may cause side effects. However, how individuals respond to the vaccine would primarily depend on their biology.
"Certainly, there are side effects of a vaccine that are directly linkable to the vaccine and what's going on in your body," the medical examiner said.
"You know, the pain in the arm ... the fever-like symptoms related to your immune response to what was put into you. Those kinds of things clearly happen," he added.
The Utah health department will perform an autopsy on Kurill. The results will be released to her family, who would decide whether to reveal the findings publicly.
Americans can report any deaths after a coronavirus vaccination to the Vaccine Adverse Report System (VAERS), which was established by the FDA.
As of March 8, there were 1,637 reported deaths among people who recently received their vaccine in the U.S. The Centers for Disease Control and Prevention said they have not found any evidence that links COVID-19 vaccines from Pfizer/BioNTech, Moderna, and Johnson & Johnson to the deaths.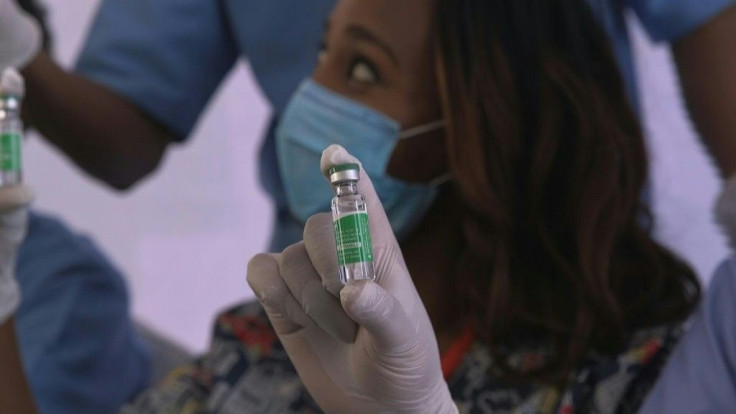 © Copyright IBTimes 2023. All rights reserved.