'Wonder Woman 1984' Lassos $38.5 Million Internationally As Key Markets Impose New Lockdowns
KEY POINTS
"Wonder Woman 1984" earned only $38.5 million internationally in its opening weekend
In China, the movie raked in $18.8 million, which is $20 million less than what the first movie earned in its debut weekend
"Wonder Woman 1984" currently holds a score of 86% on Rotten Tomatoes
Looks like even "Wonder Woman" is no match for the global pandemic that has forced governments to impose lockdowns on billions of people.
The weekend numbers are in for "Wonder Woman 1984," and as expected, they are much less than what Warner Bros. would have hoped for. The second installment raked in $38.5 million internationally in its debut weekend, The Hollywood Reporter has learned.
The superhero flick opened to an underwhelming $18.8 million in China, much lower than the studio's previous expectations. The numbers are also less than what the first "Wonder Woman" movie grossed ($38 million) in its opening weekend. The first movie earned $90.5 million during its theatrical run in the region.
With these numbers, it is believed that "Wonder Woman 1984" will earn much less than the first film.
The movie, which opened this weekend in 32 overseas markets, raked in decent numbers in other territories. In Taiwan, the Gal Gadot-starrer earned $3.6 million, while it pulled in $2 million in Thailand. On the other hand, it grossed $1.7 million in Brazil and $1.6 million in Japan and Mexico.
Mexico has been one of the countries that saw a surge in COVID-19 cases and went back to a partial lockdown. Along with Mexico, the U.K. has also moved most of its central locations to Tier-3 or Tier-4 coronavirus restrictions.
Prime Minister Boris Johnson announced new restrictions after a mutation of COVID-19 was discovered in various parts of the country.
"Given the early evidence we have on this new variant of the virus — the potential risk it poses — it is with a very heavy heart I must tell you we cannot continue with Christmas as planned. In England, those living in Tier 4 areas should not mix with anyone outside their own household at Christmas," NPR quoted Johnson as saying.
The new restrictions will affect the box-office results of "Wonder Woman 1984," and it will also disappoint the fans who were eagerly waiting to see the movie on the big screen.
The second film will focus on Wonder Woman (Gadot) squaring off against Maxwell Lord (Pedro Pascal) and the Cheetah (Kristen Wiig), a villainess who possesses superhuman strength. It currently holds a score of 86% on review site Rotten Tomatoes.
"Wonder Woman 1984," which also stars Chris Pine, is scheduled to hit theaters and HBO Max on Friday.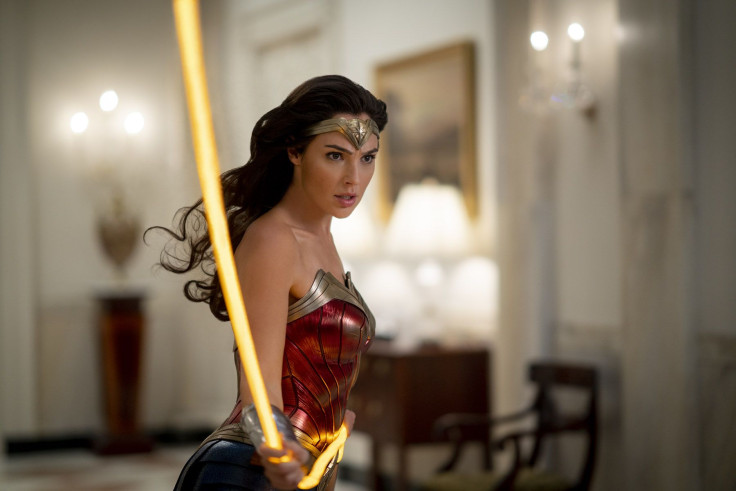 © Copyright IBTimes 2023. All rights reserved.