Work Out Videos On Netflix: 10 Titles To Motivate Your 2023 New Year's Resolution
Netflix may be great for binge-watching some of your favorite shows, but the streaming service also offers an array of health and exercise documentaries that can provide inspiration to hit the gym and broaden fitness goals in the New Year.
Whether you plan to focus on diet or exercise throughout 2023, Netflix has plenty of options that will motivate you to keep your New Year's resolution.
"Generation Iron 3" (2018) - Get inspired to hit the gym by watching bodybuilders from around the world strive for physical perfection to win the coveted title of Mr. Olympia competition.
"​Tony Parker: The Final Shot" (2020) - Turning your fitness dream into reality won't be easy, but it's not impossible. Follow the story of the retired NBA player who proved naysayers wrong to become a six-time All-Star.
"What The Health" (2017) - While diet and exercise are crucial to any fitness journey, you may want to watch this documentary before you change your meal plan. Take a deep dive into the connection diet and disease have to the food, healthcare, and pharmaceutical industries.
"Zion" (2018) - This hidden gem on Netflix tells the story of Zion Clarke, a teen born without legs who finds his calling as a competitive wrestler.
"CounterPunch" (2017) - The interest in boxing may be declining, but these three fighters are determined to pursue their dreams and become champions of the sport.
"Hold Your Breath: The Ice Dive" (2022) - Free diver Johanna Nordblad has one goal in mind, break the world record for distance traveled under ice with one breath. After watching this documentary, catching your breath following an exhausting workout won't seem that bad.
"The Redeem Team" (2022) - Transport back to the 2008 U.S. Men's Basketball competition as NBA players like LeBron James and Carmelo Anthony look back on how they managed to take home the gold from the Beijing games.
"The Alpinist" (2020) - Canadian alpine climber Marc-Andre Leclerc knows all too well that some adventures are meant to be done alone. This documentary follows the 23-year-old as he makes some of the boldest solo ascents from some of the most dangerous frozen heights in the world.
"Little Miss Sumo" (2018) - It may be a sport traditionally conquered by men, but 20-year-old female sumo prodigy Hiyori will attempt to change the rules of Japan's national pastime.
"14 Peaks: Nothing Is Impossible" (2021) - When you feel like giving up on your fitness journey, check out this documentary centered around Nepali mountaineer Nimsdai Purja. Follow the adventurer on his quest to do what many have deemed impossible, summit all 14 of the world's 8,000-meter peaks in seven months.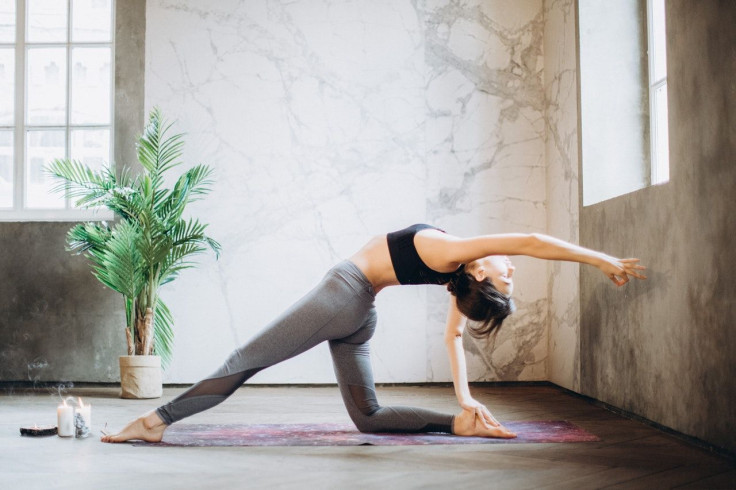 © Copyright IBTimes 2023. All rights reserved.