Worker Killed In Tree-Trimming Accident After Being Pulled Into Wood Chipper
A tree trimmer has died after falling into a wood chipper while he was working in Menlo Park in California's San Mateo County.
Menlo Park Police officers responded to a report of a tree trimmer falling into a wood chipper on the 900 block of Peggy Lane at 12:53 p.m. Tuesday. When the cops reached the scene, they found a man who died from the injuries sustained from the incident, the City of Menlo Park said in a news release.
The worker was in a tree when the incident happened, police said, according to New York Daily News.
The San Mateo County Coroner's Office identified the deceased man as 47-year-old Jesus Contreras-Benitez, a resident of Redwood City in Northern California's Bay Area and an employee of FA Bartlett Tree Expert Company, ABC7 reported.
"According to the outside source, the employee was pulled into the chipper during tree trimming operations," Cal/OSHA said, as per the outlet.
Thanh Skinner, one of the local residents, said the company previously alerted neighbors about tree-trimming operations in the area.
"It's generally very peaceful, quiet, you don't really see any activity," Skinner told the outlet. "So, when I came home around 2:30 p.m., the street was completely blocked off. And so we thought maybe something had happened to one of our neighbors."
"We're really sad. We're trying to imagine what the poor family and their fellow workers are feeling. And it's just, it's a lot. We just feel terrible," another neighbor, Lisa Mitchell, said, according to the outlet.
Meanwhile, other tree trimmers, who witnessed the unprecedented incident, said the company would not be releasing a statement.
The Cal/OSHA Division of Occupational Safety and Health launched an investigation into the matter.
"Menlo Park Fire Protection District and the San Mateo County Coroner's Office also responded," the city noted further in the news release.
In a similar incident that took place in October 2021, a 48-year-old man was killed after being pulled into the wood chipper while he was working outside a house in West Bloomfield, Michigan. During the investigation, cops posited that the man was accidentally pulled into the wood chipper after his jacket got stuck on a tree branch that was being fed into the machine. "Every indication at this point is that his jacket may have been caught on a branch that was being fed into the wood chipper," Deputy Chief Curt Lawson reportedly said.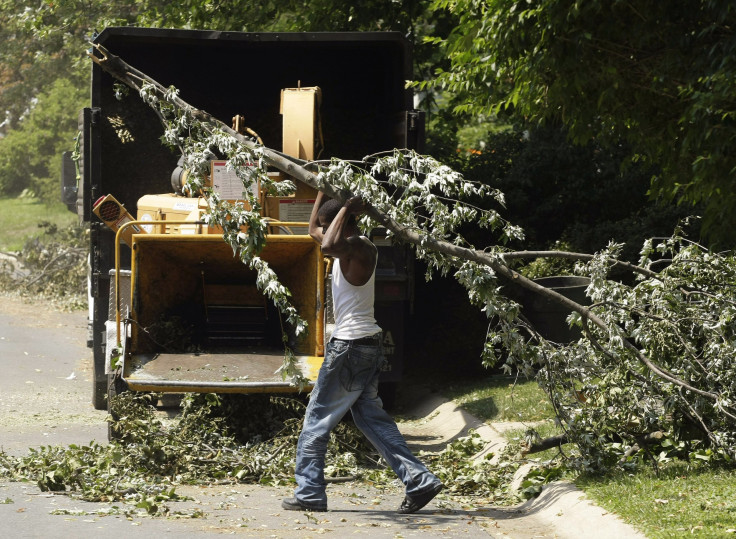 © Copyright IBTimes 2023. All rights reserved.