Workers Allegedly Washed, Reused Cotton Swabs For Indonesia Airport Passengers' COVID-19 Tests
KEY POINTS
Five employees of Kimia Farma were arrested last week
They allegedly repacked used swabs at the main office and sent them to the airport
Thousands of recycled cotton swabs may have been used on passengers for months
The alleged scam happened amid fears of a resurgence in COVID-19 cases
Several workers of a pharmaceutical company in Indonesia have been arrested for allegedly reusing cotton swabs on airport passengers who were getting tested for COVID-19.
Passengers in Indonesia are required to have a negative COVID-19 test result before boarding a flight, and many of them prefer to have the test in the airport to save some time. However, authorities found that several employees of Kimia Farma, which was offering the rapid tests at Kualanamu airport in Medan, North Sumatra, were allegedly washing, repacking and reselling used cotton swabs, reported South China Morning Post (SCMP).
The alleged scam was revealed after passengers complained that they got false-positive results, the BBC said in a report, citing local outlet Detik. Authorities then sent an undercover police officer to pretend to be a passenger. Upon receiving a false-positive test result, officers raided the site, where they reportedly found a recycled test kit. The officer eventually tested negative for the virus.
In total, five employees of the pharmaceutical company were arrested last week for allegedly repacking the used cotton swabs at the main office and sending them to the airport. The company has fired the employees involved, the BBC noted.
It is believed that the alleged scam had been going on since December. About 100 to 200 tests were used at the airport every day, among them may have been conducted using the repacked cotton swabs. Medan Police Chief RZ Panca Putra Simanjuntak told reporters that the recycled rapid tests may have been used on about 9,000 passengers.
Authorities are investigating the matter and have so far compiled 23 witness reports. It is believed that the scam was for financial gain, as the company was charging about $14 for each test.
Indonesian authorities condemned the act amid fears of another virus surge, reported ABC News. This includes Indonesia's state-owned enterprises Minister Erick Thohir, who said that such actions should be met with "very strict punishment."
Adil Fadhilah Bulqini, director at Kimia Farma, also condemned the actions of the employees, noting that it was against company standard procedures.
Two Indonesian lawyers, who were among the passengers who regularly used the airport, are now planning to sue the pharmaceutical company, according to SCMP. From December 2020 to February 2021, the pair traveled almost every week.
"It was an awful experience because they did the tests far too deeply and insisted on swabbing my nose several times during a sitting, to the point I complained that the procedure was not being conducted professionally," one of the lawyers, Ranto Sibarani, said, as per SCMP, adding that it may have been because they were using the recycled cotton swabs.
The pair aims to collect $69,000 in damages for each affected passenger. They are so far collecting statements from possible victims.
Indonesia is among those hard hit by COVID-19 in Asia, the BBC noted. According to the Johns Hopkins University of Medicine Coronavirus Resource Center, as of May 6, the country has logged 1,691,658 COVID-19 cases and 46,349 deaths.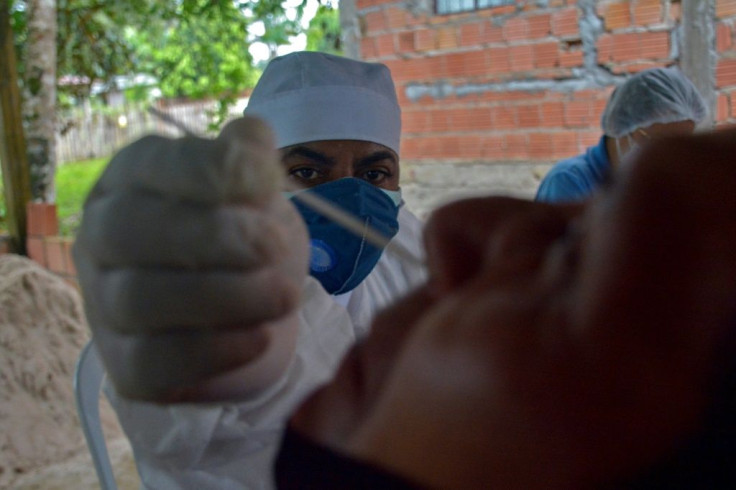 © Copyright IBTimes 2023. All rights reserved.