'World Of Dance' Spoilers: Will Keone & Mari Faceoff With Les Twins In The Divisional Finals?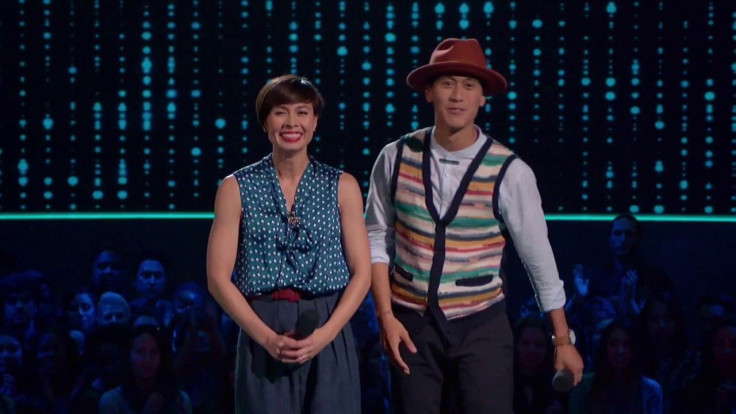 "World of Dance" Season 1 will air the cuts part two on Tuesday night.
The remaining team dancers will be competing against Swing Latino and Super Crew. Both teams have already performed on Tuesday night's episode and have received their respective average scores. As of late, Swing Latino is ranked first on the score board, but everything can change depending on the other three teams' scores.
Read: "World of Dance" standout Eva Igo reveals producers asked her to audition
Following their performances, the top four uppers who made it through the duels will also perform in front of judges Jennifer Lopez, Ne-Yo and Derek Hough. The trio will also be joined by guest judge Misty Copeland. As of late, the uppers contestants include Keone & Mari, Les Twins, Luka & Jenalyn and Fik-Shun. By the looks of it, Keone & Mari and Les Twins are the ones that will face off in the divisional finals.
Both uppers received very high scores during their first auditions. In fact, Keone & Mari, who appeared in Justin Bieber's "Love Yourself" music video, even won over Quick Style, a popular male dance group from Norway. Les Twins, on the other hand, is known for their creative routine and hilarious dance storylines. During their two performances, they have not received a score below 90, just like the power couple, Keone & Mari.
Meanwhile, Luka & Jenalyn and Fik-Shun are also forces to reckon with in the hit NBC reality TV competition. But based on their previous performances and scores alone, Keone & Mari and Les Twins have received higher points. A similar thing happened during last week's first the cuts episode. Prior to the installment, Diana Pombo, 11, and Eva Igo, 14, are two of the junior dancers who have been receiving the highest scores through the competition. In the end, they are the ones who will compete against each other in the divisional finals.
After all of the six dancers have already been selected, the two performers from each category will battle it out on the dance floor. Unfortunately, only one of them will have the chance to represent their category in the world finals.
"World of Dance" Season 1 airs Tuesdays at 10 p.m. EDT on NBC.
© Copyright IBTimes 2023. All rights reserved.