'World Of Dance' Season 1 Standout Eva Igo Reveals She Was Personally Asked By Producer To Audition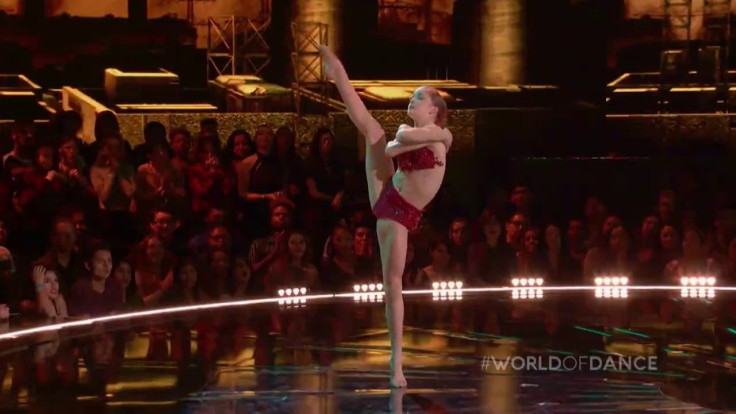 "World of Dance" Season 1 recently named two of its junior competitors in the divisional finals, and 14-year-old Eva Igo was one of them.
After rising to the top of the leader board on Monday night, Igo spoke with the Huffington Post about her experience being on the show. She also revealed what she will do if she gets to bring home the $1 million grand prize.
Read: "World of Dance" Season 1 juniors Eva Igo, Diana Pombo head to divisional finals
Igo, who has been dancing since she was a young girl, revealed that a producer from "World of Dance" sent her a message on Instagram after watching her videos. "They asked me if I'd like to audition, so I went to Chicago and auditioned. Then I found out that I got to be on the show," she said.
But prior to performing on the "World of Dance" stage, Igo said that she didn't know that reality TV competition was a huge deal. "I was like, 'Oh, my God, this is way bigger than I thought,'" she recounted.
Following her first performance, the teenager received an average score of 88 from judges Jennifer Lopez, Ne-Yo and Derek Hough. All three raved about her artistry, creativity and technicality. However, if there are some people who loved her performances, there were also those who criticized her on social media. According to Igo, one online troll commented that Igo wasn't really dancing during her performances. Rather, she was doing acrobatic stunts. "Of course there were tricks in it, but dance comes in many forms and dance is not a certain thing. It's an art form," she explained.
Meanwhile, during her most recent performance, Igo bested 11-year-old dancer Diana Pombo by only half a point. But the teenager vows to give her upcoming performance her all so that she can bring home the $1 million grand prize. When asked what she would do with it, Igo said that she will use it to pay for her dance lessons since they are very expensive. "It's hard to pay for it," she said.
"World of Dance" Season 1 airs Tuesdays at 10 p.m. EDT on NBC.
© Copyright IBTimes 2023. All rights reserved.