Wrong David Meade Gets Trolled After Phony Apocalypse Prediction 'Fails'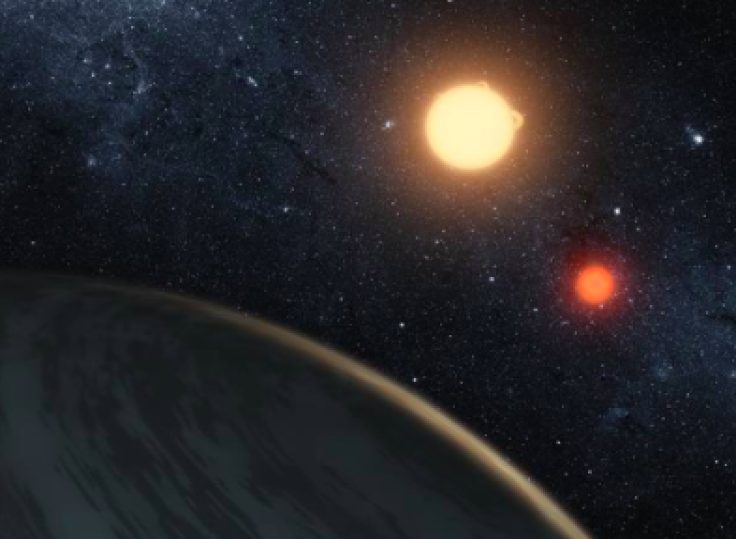 The wrong David Meade was trolled on Twitter after the man with the same name "predicted" the world would end Saturday. When hundreds of people tried to attack him on Twitter for his doomsday prophecy failing, netizens found the wrong Meade. The conspiracy theorist does not have a Twitter account, but David Meade, the Northern Ireland mentalist, does.
He issued a statement and pinned it to the top of his Twitter page, which yields 15,000 followers.
"Heard the world is ending," the post begins. "Hi! David Meade here. You have heard news of a theorist who is predicting the world will end in 2017. By coincidence, this chap's name is David Meade, and as you might imagine it's lead to a lot of confusion."
"In fact, my team has been receiving hundreds of inquiries from all over the world asking if we should all sell up and party til the end like it's 1999," the post says. "Even newspapers all over the world have linked to my site, used my picture, and linked me incorrectly to this story. For clarity, I have no connection to the story other than sharing a name with the other David Meade."
As a joke, Meade offered to refund tickets to people who paid to see him if Armageddon happened.
"…I'm pleased to off a 1000 percent refund value on tickets sold for my BRAND NEW Tour in the event of an apocalypse. Please retain original receipt for redemption to be eligible for refund after world's end."
Despite Meade's proclamation, People still confused him for the theorist. He shared multiple tweets from people who made the mistake.
"Wrong David Meade. Different guy. I just have the same name. I have no connection to this story. It is rubbish. The world will not end," he wrote back to one person. Most of Meade's responses have a similar tone.
Even though it was widely reported Meade the theorist said the world was going to end Saturday, he never actually predicted that. Instead, Meade claimed Saturday was going to serve as a "September sign" before the rapture Oct. 15, which is essentially the metaphorical end of the world as the way people know it today.
Meade the theorist dismissed the erroneous reports about the world ending as fake news.
"People tend to read sensationalistic headlines, and not go to the source. My book is the source. They don't even read it. My book's updates are on my Planet X News.com site – they don't read those, either," Meade told International Business Times in an email Thursday. "As Donald Trump would say, this is 'fake news' they write about me. Nothing you can do about it really. Just stay a cool customer."
Meade the theorist argued the tragic earthquakes in Mexico and horiffic hurricanes in Caribbean are related to the metaphorical end of the world. He pinpointed the solar eclipse last month as the start to all the natural disasters.
"Ever since the Great American Solar Eclipse of Aug. 21 we have been hit by a continued series of judgments," he said. "Jewish thought is that solar eclipses are a sign or harbinger of judgment against gentile nations."
Follow me on Twitter @mariamzzarella
© Copyright IBTimes 2023. All rights reserved.