WWE News: Who are Dean Ambrose, Seth Rollins and Roman Reigns? Why did they Help CM Punk at Survivor Series?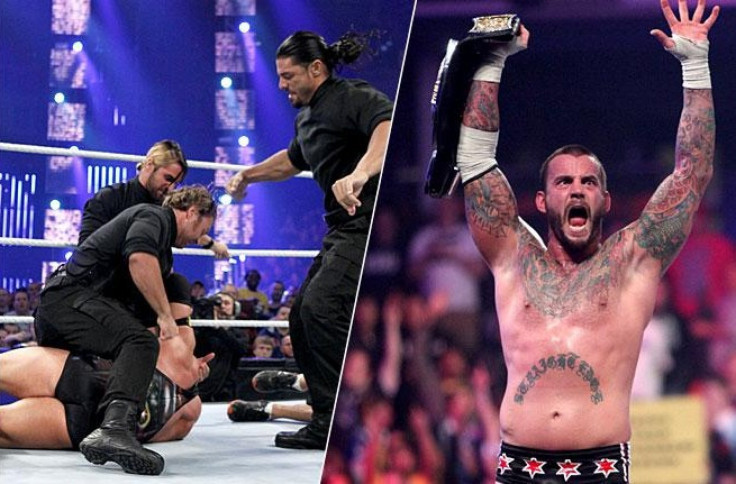 CM Punk ensured that he would be the WWE champion for 365 days on Sunday, with his win over John Cena and Ryback at Survivor Series.
The current title holder had some help, pinning Cena after three men, disguised as security guards, attacked Ryback in the ring. Ryback was prepared to pin Cena for the win and take the belt from Punk, leaving him one day short of a year-long title run.
Who were the three men that disrupted the main event of the Pay-Per-View? Why did they help Punk?
Their names are Dean Ambrose, Seth Rollins and Roman Reigns. They are current members of NXT, a WWE program that showcases the company's young talent. The attack was each wrestler's WWE main roster television debut.
The debut of Ambrose has been highly-anticipated by many wrestling fans. He signed a developmental deal with WWE in April 2011, but has only appeared at house shows. Ambrose is also well known under the ring name Jon Moxley.
Rollins is also very big in the independent circuit. He is the first ever "FCW Grand Slam" champion.
Reigns was highlighted by wwe.com after the incident. He's a cousin of The Rock, and son of WWE Hall of Famer Farmer Sika. Wrestling Observer reports that Reigns is considered by many to be the least ready of the three for the main roster, but Triple H is very high on him.
The debut of the three men was very reminiscent of Nexus, a group that was formed in 2010, consisting of all NXT members. Nexus wreaked havoc on WWE during their reign, and was led by Wade Barrett.
Could Ambrose, Rollins and Reigns be forming another stable? Did Paul Heyman ask them to step so unk wouldn't lose his title?
The debut of the three men has left a lot of questions to be answered.
© Copyright IBTimes 2023. All rights reserved.