'X-Files' Show Creator Teases Third Movie, Says Fox Open For More Episodes Of Reboot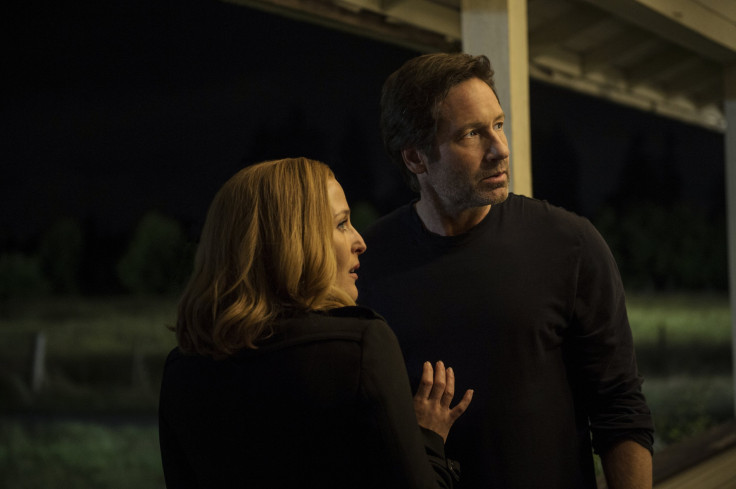 When "The X-Files" get reopened on Jan. 24, it looks like it might not just be temporarily. Although the miniseries will only consist of six episodes, Fox and show creator Chris Carter revealed that this could only be the beginning of new episodes of "The X-Files" on TV. However, it will be up to how much time actors David Duchovny and Gillian Anderson have in their schedules to make it happen.
TV Guide reporter Damian Holbrook tweeted that Fox Co-President Gary Newman would be interested in making "The X-Files" into a full series again. However, this would depend on the availability of those involved in the show.
Newman told The Hollywood Reporter the scheduling would depend on the free time of Duchovny and Anderson, as the future stories would likely involve Mulder and Scully. However, the idea of making more "X-Files" is already being talked about.
"The biggest impediment to going forward with 'The X-Files' was the schedules of David and Gillian," said Newman. "Even the other night at the premiere, we were all laughing and joking about doing this again."
Carter revealed to those at TCA that the miniseries was originally going to be eight episodes, but was then cut back to six. He told E! Online that right now there is no plan for future spinoffs, but that could change.
"I'm waiting for Fox to come back and say, 'We want more of these,'" Carter said.
"The X-Files" creator also revealed that he had written a third "X-Files" movie, but wrote all new episodes for the miniseries because he felt the movie wouldn't work on TV. So even if the show doesn't return to TV following the miniseries run, it appears as though the material is there for another big screen version of the hit show.
Carter told Variety that there are more "X-Files" stories to be told during today's times. The miniseries is Carter's way of saying the show isn't done yet.
"We're coming back to do really fresh, original material, not a victory lap — this is an opportunity to prove that the show has more life in it," Carter dished.
"The X-Files" miniseries premieres on Sunday, Jan. 24 on Fox following the NFC Championship game.
© Copyright IBTimes 2023. All rights reserved.