'X-Men' Star Ian McKellen Responds To Elizabeth Olsen Choosing Him To Play Wanda's Dad
KEY POINTS
Elizabeth Olsen said in a recent interview that she would want Sir Ian McKellen to play Wanda Maximoff's father in the MCU
McKellen responded to her comments, saying it would be "a treat to be her Daddy"
Olsen described the British actor as "the sexiest man in the world"
Sir Ian McKellen has responded to the idea of playing Elizabeth Olsen's father in the Marvel Cinematic Universe.
Olsen recently reprised her role as Wanda Maximoff/Scarlet Witch in "Doctor Strange in the Multiverse of Madness."
In Marvel Comics, Wanda is the daughter of Erik Lehnsherr/Magneto, who, in the movies, has been played by two actors so far – McKellen and Michael Fassbender.
While the MCU has yet to properly introduce the X-Men and address other details about Wanda's past, such as her true parents, Olsen revealed in a recent interview with Geek Culture that she would want McKellen to play her character's father if that ever happens.
The "Lord of the Rings" actor, 82, is apparently open to the idea as he responded to her comments via Facebook: "If I had a daughter, I'd hope she'd be like Elizabeth. A treat to be her Daddy!"
During her interview with Geek Culture, Olsen gushed over McKellen, admitting that she "had the biggest crush" on the British actor.
"I'm gonna go with Sir Ian McKellen," Olsen said when asked about who she would choose to portray Wanda's on-screen father Magneto. "I had the biggest crush on him. He's in these videos called Playing Shakespeare where actors get together and they do a Shakespeare… It's a video series. He's like the sexiest man in the world so I would say Sir Ian McKellen."
McKellen played Magneto in several movies in the franchise, including "X-Men" (2000), "X2: X-Men United" (2003), "X-Men: The Last Stand" (2006), "The Wolverine" (2013) and "X-Men: Days of Future Past" (2014).
In an interview with Entertainment Tonight, Olsen expressed her interest in joining "X-Men." The actress said she wanted to keep going with her character.
"If they have to bring in the X-Men, that she was such a huge part of those comics. And so I would love to be involved in that capacity," she told ET. "I would love to keep going with this character. I think there are things... I have an idea of something that could be fun as the next step. But again, I really want to talk to Kevin [Feige] about this stuff… Let me call him up right now."
"Doctor Strange in the Multiverse of Madness," which also stars Benedict Cumberbatch, Benedict Wong and Rachel McAdams, is now in theaters.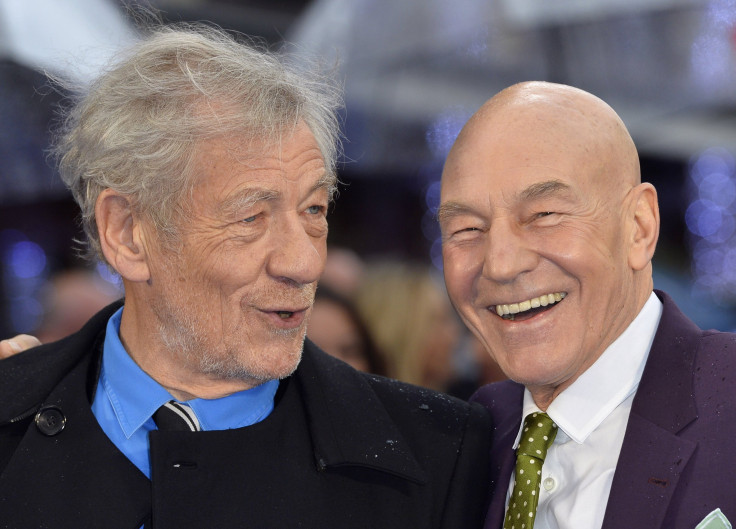 © Copyright IBTimes 2023. All rights reserved.