Xbox Game Pass February 2018 Adds' 'NBA 2K17' & 'Fable' To Subscription
Xbox Game Pass is adding eight new games to the service on Feb. 1, and the month's additions look pretty solid. Last year's 2K Sports catalog, Fable and Halo Wars 2 round out the meaningful additions to the 100-strong software roster. Xbox Wire has the full details, and we've recapped them below.
Here's every new game being added to Xbox Game Pass in February: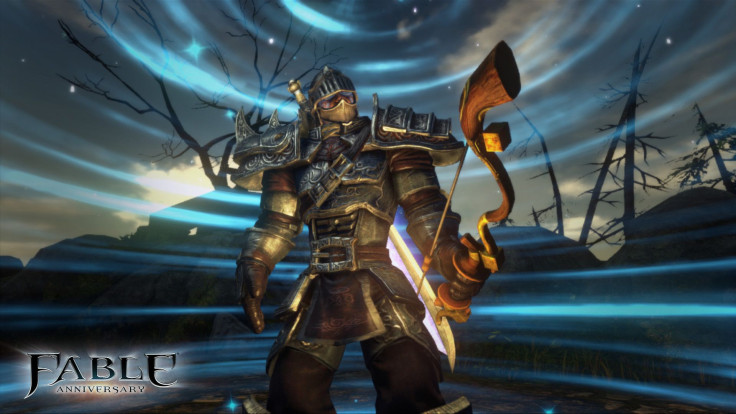 NBA 2K17: This is technically last year's installment of the best current basketball franchise, but it's still a good addition to the catalog. It's got most of the fluid gameplay found in 2K18 without the annoying microtransactions that caused a stir this fall. It means you'll be able to enjoy a full MyCareer mode, MyTeam card integration and 30 licensed teams without a terrible VC grind. There are still microtransactions here, but less reliance on them makes this game more appropriate for a service like Game Pass.
WWE 2K17: Also outdated but still fun is WWE 2K17. It's got 130 licensed wrestlers from all eras, which makes it a great pick-up-and-play title for those with a shallow or deep knowledge of the sport. The point of emphasis last year was the return of backrooms in addition to traditional wrestling rings. Like NBA, this game also has a full MyCareer mode and online play as well. There's a reason these games sell like hot cakes every year, and it's because they're pretty great.
Halo Wars 2: This Halo RTS revival didn't sell well to the mainstream crowd, but Game Pass offers the perfect opportunity to try out Halo Wars 2 if you were on the fence before. Its mechanics won't appeal to everyone, but they've been ported in a way that works surprisingly well on console. Especially if you're invested in the Halo lore, there are lots of interesting tidbits to be found in some truly gorgeous cinematics. This game won't win over shooter enthusiasts, but it pairs well with an open mind.
Darksiders II: Deathfinitive Edition: Darksiders is a cult-classic franchise with stylish characters, and a third installment is currently in development at THQ Nordic. Play as Death himself, solve puzzles and embark on harrowing quests. Especially if you're looking for a Zelda-like on Xbox One, Darksiders II can't be missed.
Fable Anniversary: Rumors cropped up earlier this week that Playground Games may be developing a new Fable title. Now you can see what all the fuss is about. Start your journey in Albion and chart the course of a dynamic protagonist. Will you be a kind saint that helps others or a spiteful spawn of hate? Fable was one of the first games to offer that kind of choice. For players of the original version, it's been gloriously remastered to Xbox 360-level polish. Who's up for some chicken chasing?
Rime: After a tortured development cycle, Rime didn't get much attention when it finally launched in early 2017. Building off the legacies of Wind Waker, The Witness and The Last Guardian, this game combines gorgeous art with playful puzzle solving and occasional platforming. It stumbles along the way, but it looks stunning in the process.
Riptide Renegade GP: Needing little explanation, this is a futuristic racer made for fans of fast-paced vehicles. It has a few performance issues, but a dynamic upgrade system, cool tracks, split-screen support and online play are bound to keep you coming back.
Letter Quest: Grimm's Journey: Letter Quest is defined by its word-based combat and focus on narrative. In that sense, the experience becomes a puzzler with fairly light RPG elements. It's an indie darling that's been free or discounted many times before, but it's a neat and diverse compliment to February's Game Pass lineup.
The $1 monthly price from January has ended, but the standard 14-day free trial still applies. If these new additions sound like fun to you, now might be a good time to spend two weeks dipping into the vast Game Pass library at no charge. The next major development will be February's Games With Gold, but we know Zombi and Tomb Raider Underworld will be on offer through Feb. 15.
What do you think of the Games Pass lineup for February? Will these games feel at home in your Xbox One digital collection? Tell us in the comments section!
© Copyright IBTimes 2023. All rights reserved.