YEMA LED KAVINSKY Limited Edition Watch Hands-on Review: Back to the Future meets Terminator
This article uses affiliate links, which means if you purchase products through these links, we may earn a commission. Click here to see our
T&C
. For licensing please click
here
.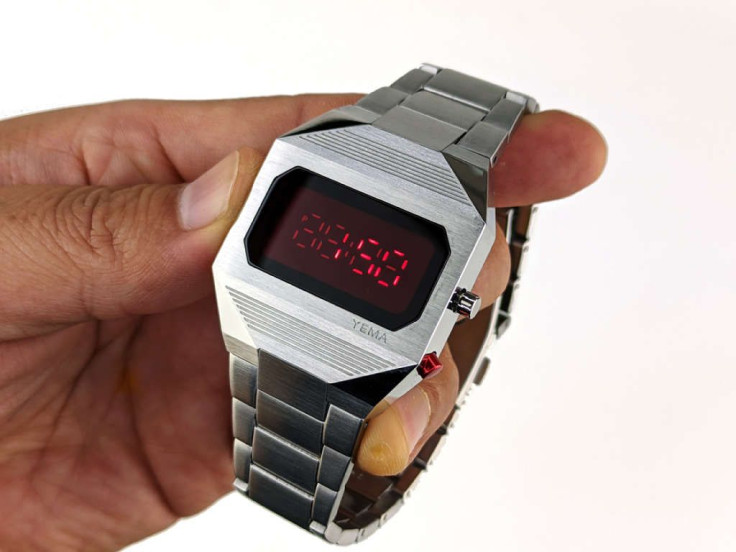 It's no secret that watches have become more of a fashion statement these days rather than an essential tool. Sure, there are the plethora of Apple Watch users and the handful of users that track their steps with sports watches, but for legacy watchmakers, the focus is very much on novelty and collectability rather than functionality.
That's why the French watchmaker YEMA is right on the money when it announced its crowdfunded project: the YEMA LED KAVINSKY Limited Edition Watch. There is no other watch like it on the market right now. Its aesthetics screams gimmickry but its quality is backed by a renowned watchmaking company. How does this hype worthy project play out in real life? We went hands-on to find out.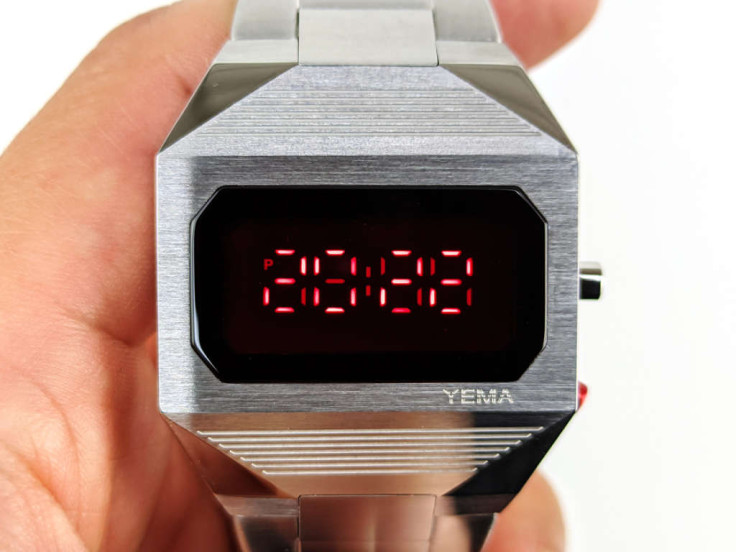 Distinct 70's Futuristic Look
One look at the YEMA LED KAVINSKY, you will be wondering what you have just seen. The distinctive aesthetic features faceted-angle surfaces, surrounding a red screen that resembles a vintage LCD display - but is actually a red LED screen. The case is fully stainless steel, and the surfaces alternate between brushed and polished finishes to add even more character to the unique timepiece. Another nicely added detail is the lower side button being colored red, tying the stainless steel case with the all-red screen.
Whereas YEMA's own LED SILVER goes for a pure vintage look, the LED KAVINSKY has a futuristic edge to it - in the sense that it's what a person in the 70's would imagine future tech to look like.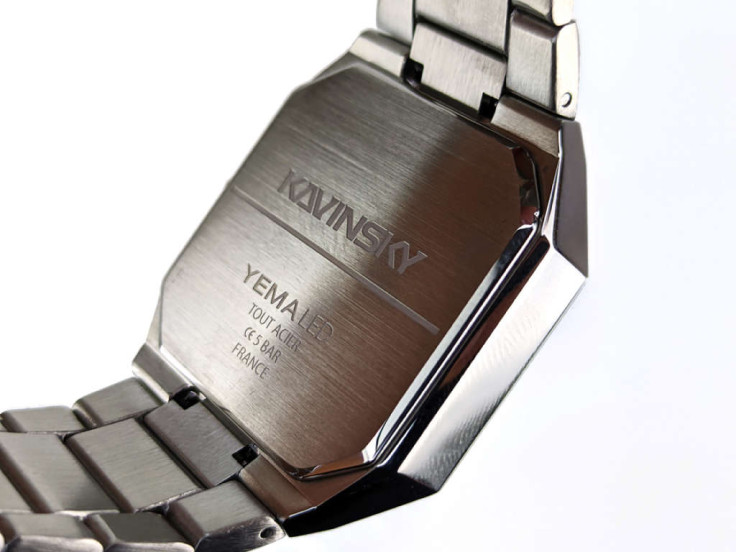 YEMA's Build Quality
Even though the YEMA LED KAVINSKY watch looks unusual, there is nothing unusual about its maker. Having been making watches since 1948, the French watchmaker puts all of its meticulous craftsmanship into this watch. Despite costing a little over $200 USD, the workmanship of luxury watches is clearly visible.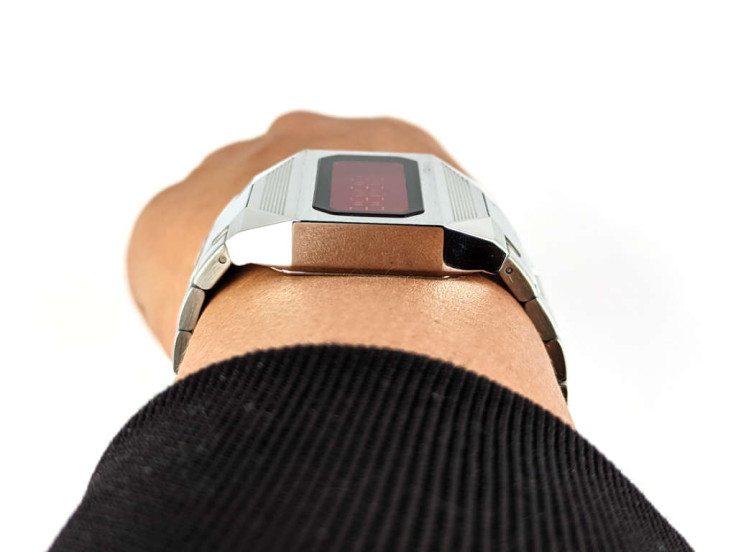 Versatile Accessory for Dressing Up or Down
Because of its high-end luscious looks, even though the collaboration with an electro pop musician, it's supposed to give off a techno, youthful vibe, the YEMA LED KAVINSKY looks surprisingly fine with a full suit. Its stainless steel bracelet - again a fine exhibition of YEMA's expertise - also adds to its dressiness. Its angled surface and 8 mm thick case circumvents any issues with shirt cuffs being caught or causing discomfort.
As seen in the promo material, being worn with a varsity bomber sports jacket, the YEMA LED KAVINSKY obviously looks good as a casual EDC watch. The 50 m water resistance makes this watch easy to wear, without needing to worry about water damage from daily use.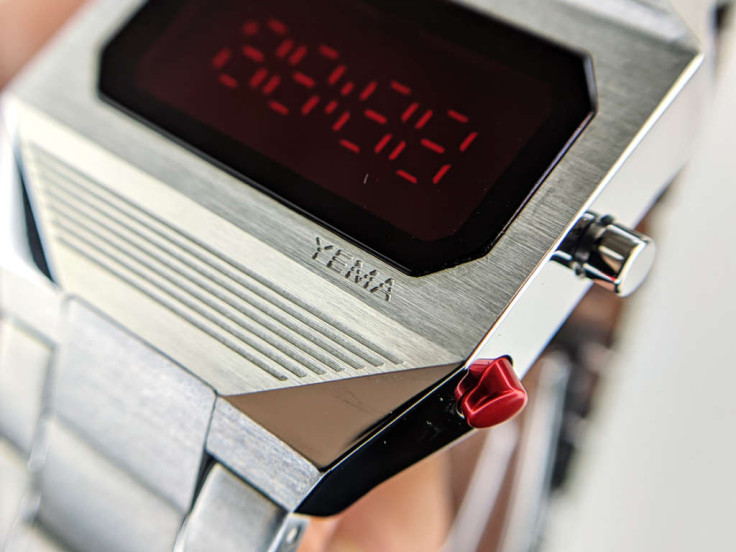 Pure Watch Functionality
When it comes to functionality, this is where the YEMA LED KAVINSKY really makes it clear that it is simply a watch and nothing more: You won't even find a stopwatch on this timepiece. The circuitry is exactly what LCD watches used when I was growing up in the 80's and 90's: one press of the main button gives you the date, another press gives you seconds and one more press takes you back to the nominal time.
The red button does the settings, and it also cycles through strangely familiar functions: going from setting the hours, minutes, month, date, year, then finally the 12/24 hour modes. It's no secret that this watch was built for simplicity, but the nostalgia alone makes up much of what it lacks in functionality (And your smartphone will make up for the rest).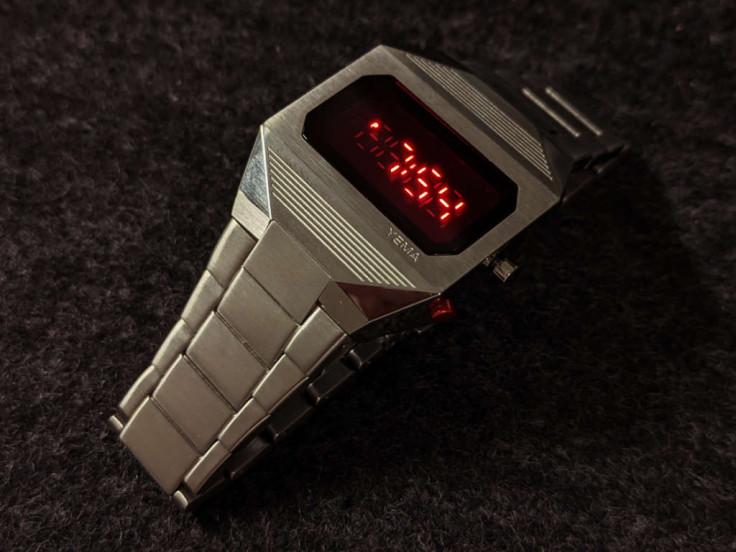 Final Verdict
While I still remember growing up in a world where the coolest watch had a built-in calculator and TV remote, the present world is one where people use their phone for most of their technological needs. The YEMA LED KAVINSKY is a very interesting blast from the past that proves the modern watch doesn't need to be like a Swiss army knife of functions, but just tell the time, and have head turning aesthetics. Credits to this watch that it has a legitimate legacy watchmaker behind it, which means gimmickry or not, it is an expertly put together timepiece that will probably last decades.
Sadly to say, the YEMA LED KAVINSKY is a limited edition watch, which means once the Kickstarter campaign ends it won't be available for sale through the official channels anymore - and will probably end up in the hype universe. With only hours to go from the publication of this article - this is an opportunity vintage electronic watch lovers shouldn't let up.
You can get your very own YEMA LED KAVINSKY here.
David is a tech enthusiast/writer who is often on the move and is on a mission to explore ways to make his overhaul flights more enjoyable. This is a contribution to an ongoing IBTimes review series on gadgets for Business Travelers.
© Copyright IBTimes 2023. All rights reserved.
FOLLOW MORE IBT NEWS ON THE BELOW CHANNELS