YG's New Girl Group BABYMONSTER To Debut In September With Hip-Hop Single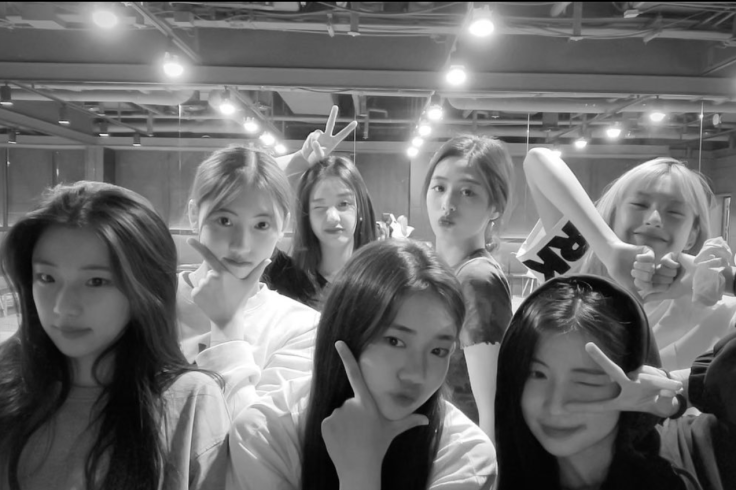 KEY POINTS
BABYMONSTER's debut song will be an intense hip-hop track
Choreography and music video are currently being finalized
BABYMONSTER will be YG's first girl group in seven years since BLACKPINK
YG Entertainment's highly anticipated girl group, BABYMONSTER, is expected to debut in September.
The seven-member K-Pop group consisting of Ruka, Pharita, Asa, Ahyeon, Haram, Rora and Chiquita are preparing hard for their debut with the guidance of producer Yang Hyun-suk, Osen reported.
BABYMONSTER's debut song will be an intense hip-hop track and the choreography and music video are currently being finalized.
YG has enlisted the expertise of renowned foreign producers, who have collaborated with the group on their album. Multiple tracks, including the debut song, have already been completed, and plans for subsequent projects following their debut have been outlined in advance.
Yang had previously promised that BABYMONSTER's debut would not be beyond the Fall season and it appears that the plan is proceeding smoothly.
"Global fans are asking a lot about BABYMONSTER's debut date, so we're here to tell you about the current progress. We'll give you good news soon," YG said in a press release.
BABYMONSTER's upcoming debut has generated considerable interest, as fans eagerly await the group's first single. Following in the footsteps of 2NE1 and BLACKPINK, it is expected that BABYMONSTER will present a powerful hip-hop genre song that embodies the distinctive "YG style."
Even before their official debut, BABYMONSTER has already established a massive global following. Their pre-debut song, "DREAM," topped the U.S. Billboard's "Hot Trending Songs" charts and their music video has garnered over 47.1 million views on YouTube.
BABYMONSTER is YG Entertainment's first girl group debut in approximately seven years since BLACKPINK. Comprised of members from various countries, including South Korea, Thailand and Japan, BABYMONSTER possesses exceptional vocal, dance, rap and visual capabilities, making them poised to make a profound impact on the K-pop scene.

© Copyright IBTimes 2023. All rights reserved.