Fans React To Viral Video Of Jennie Crying During BLACKPINK's Performance At BST Hyde Park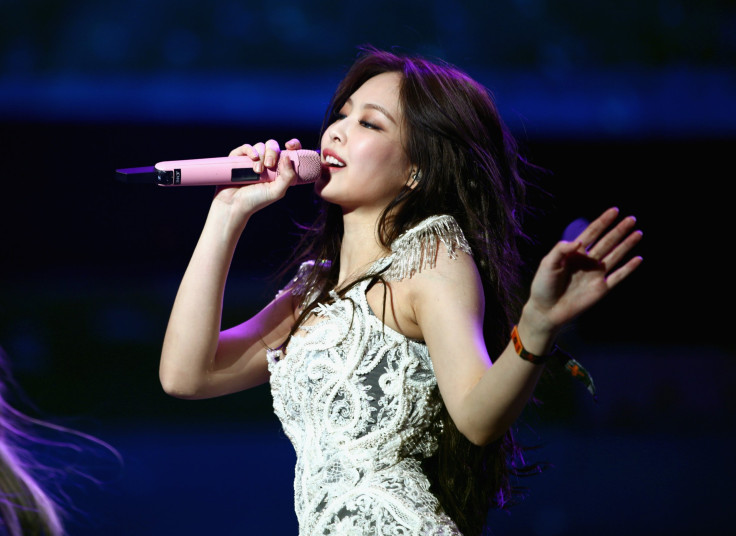 KEY POINTS
A video of Jennie shedding tears as she sang "Tally" at BLACKPINK's BST Hyde Park performance went viral
Fans showed support for Jennie and called out her haters
It is unclear why Jennie got emotional during the performance
A video of BLACKPINK member Jennie getting emotional while singing "Tally" live at London's BST Hyde Park has gone viral, and fans couldn't help but feel heartbroken over the moment.
TikTok user @xjeonvsii took to the platform to share a clip of the 27-year-old South Korean artist shedding tears at the U.K. music festival just as she was about to sing her line in "Tally" — a song from the quartet's "Born Pink" album that encourages its fans to live life as they want and not care about haters.
Though it was unclear why she got emotional at the time, BLACKPINK fans — known as Blinks — noticed how the singer's eyes glistened more as she sang the words, "Sometimes, I like to go play dirty/ Just like all of the f—k boys do. That's my choice and there's no one I'm hurting/ When that's not girly."
Some fans flocked to the comments section of the video, which has accumulated 8 million views and 1.3 million likes as of press time, to send Jennie words of encouragement and support.
"She is the strongest woman I know, and if I had the chance, I will hug her," one user said.
"I wish she knew that even [though] there's a lot of hateful people, there are also people [who] appreciate her efforts," another commented.
"She deserves all the love, not hate," a third user said.
The clip was also uploaded by a user with the handle @uchihaseulgi on Twitter, where some fans called out the online hate aimed at Jennie.
"One of the sweetest idols period and she's treated so poorly by some. Oh, [you all] will get your karma," one user wrote.
Another commented, "Seeing the [quote retweets] about supporting her from other fandoms makes me emotional. Unfortunately, K-pop stans have [normalized abusing] Jennie since her debut... Not only [abusing], but they [also] judge her by edited, cropped or blurred videos and say really disgusting things. She doesn't deserve this."
"Absolutely everyone who hates her and wishes her unpleasant things, well I have news for you, karma hits and everything you wish for will be returned to you triple," a third user said.
"I'm literally so heartbroken. The way some of y'all treated this woman is out of this world... The same people who go all out on [mental] health for idols had said the nastiest things to her and treated her like any of it would ever hurt her," a fourth user said.
BLACKPINK — composed of Lisa, Jennie, Jisoo and Rosé — debuted under YG Entertainment in 2016 and has since become one of the biggest female K-pop acts in the world.
But with success, the quartet has also faced negative criticism and hate online, especially Jennie.
The "Solo" singer recently faced massive backlash over her role in HBO's controversial show "The Idol." Portraying the role of Dyanne didn't sit well with some of her supporters in the K-pop community, most notably after the first episode showed Jennie performing a sensual dance sequence.
She also received criticism over her recent dating rumors with BTS' V and over her clothing.
BLACKPINK is currently on a short break to rest and rejuvenate before it kickstarts the encore leg of its "Born Pink" world tour.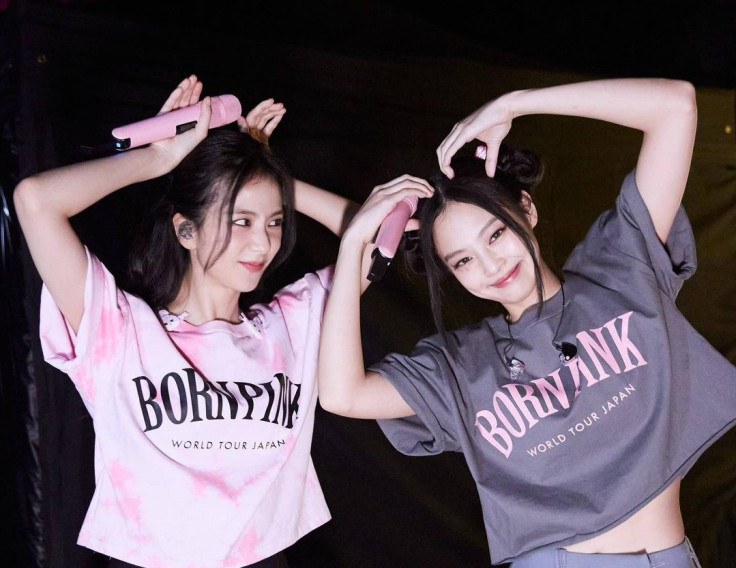 © Copyright IBTimes 2023. All rights reserved.