Yorkville Endoscopy: About The Clinic Where Joan Rivers Had Throat Procedure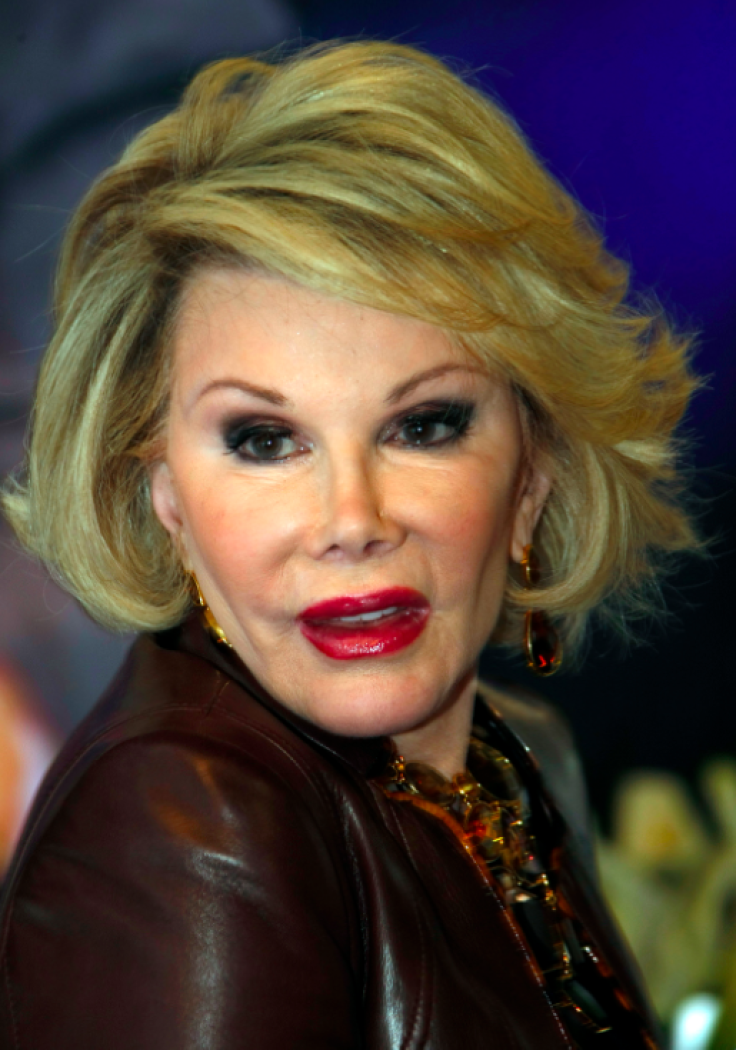 Joan Rivers died a week after she went into cardiac arrest during a nonsurgical procedure at Yorkville Endoscopy in New York City. During her hospital stay at Mount Sinai Hospital, rumors swirled that her throat procedure had been botched. Though wrongdoing is not suspected, the clinic is being investigated by the New York State Health Department, ABC News wrote.
Yorkville Endoscopy provides services "from gastroesophageal reflux to colonoscopy, we are ready to handle all of your gastroenterology needs," its website reads. Its mission statement says: "Yorkville Endoscopy is dedicated to providing high-quality, cost-effective, efficient, and comprehensive outpatient endoscopic healthcare for adults.
"Our mission is to serve as a community resource for digestive disorders in a state-of-the-art facility staffed by highly experienced endoscopists with a shared commitment to patient safety. We are committed to meeting the health care needs of the community by providing compassionate care regardless of a patient's religious beliefs, race, national origin, age, sex, sexual orientation, or disability and by making charity care available."
Yorkville Endoscopy's focus seems to be on digestive disorders, but it was reported Rivers reportedly went there to have a throat procedure. There have not been any complaints or violations regarding the facility since it was established in 2013, ABC News wrote. It was inspected by the State Health Department before it opened.
After Rivers died, her daughter Melissa issued a statement. "It is with great sadness that I announce the death of my mother, Joan Rivers," she said. "She passed peacefully at 1:17 p.m. surrounded by family and close friends. My son and I would like to thank the doctors, nurses, and staff of Mount Sinai Hospital for the amazing care they provided for my mother. Cooper and I have found ourselves humbled by the outpouring of love, support, and prayers we have received from around the world. They have been heard and appreciated."
Follow me on Twitter @mariamzzarella
© Copyright IBTimes 2023. All rights reserved.