Young Model Denied Mammogram Because She Was 'Too Young' Now Has Stage 4 Cancer
KEY POINTS
Philecia La'Bounty said she discovered a marble-sized lump in her left breast in 2018
The model, then 29, was denied a mammogram twice because she was "too young" and did not have a family history of breast cancer
La'Bounty is now "cancer-free" but continues to undergo chemotherapy to keep the disease dormant
A model who has been diagnosed with stage 4 breast cancer revealed that she was denied a mammogram twice.
In a three-minute video posted on TikTok last month, Philecia La'Bounty, 35, said that she discovered a marble-sized lump in her left breast in 2018 while watching a movie at a theater with her boyfriend Brent Maggard.
She said on TikTok that the lump "did not feel like the rest of my breast tissue," and her boyfriend agreed.
The then-29-year-old model, who didn't have insurance at the time, got an ultrasound at a free clinic in Long Beach, California, but the results said she had a "benign cyst," which meant that it was non-cancerous.
However, she continued to be worried about the mass and asked the clinician to put in a request for a mammogram. La'Bounty said she was denied the procedure twice because she was "too young" and did not have a family history of breast cancer.
"I had perfect blood work, no other symptoms, no other masses, so they denied any other treatment, told me I was too young to have breast cancer, that I was healthy, it was just a cyst, and come back if it bothered me," La'Bounty said on the video.
Eight months later, the TikTok user's cyst had grown to about 8 centimeters, leading her to return to the clinic. This time, she was able to get emergency mammograms and ultrasounds.
La'Bounty said she "knew that it was cancer" when the technician kept leaving the room between scans, presumably to consult with other clinicians on her results.
In the following days, she opted to get a second opinion at a different free clinic in Anaheim, California, where a doctor handed her a piece of paper that said "breast cancer."
She was told to immediately go to the breast cancer facility at City of Hope National Medical Center in Duarte, California, where she had eight biopsies, an emergency PET scan and an MRI.
La'Bounty was diagnosed with stage 4 ductal carcinoma in situ, a type of breast cancer that starts in the milk ducts. It had spread to her lungs, lymph nodes and sternum, according to Insider.
"My heart sank, I was scared to lose my life, my family, my boyfriend," she said. "I was terrified to die."
La'Bounty first underwent six rounds of chemotherapy, including one round of a treatment known as "the red devil" for its toxicity and hue, which she said "nearly killed" her.
Since then, she's been on oral chemotherapy that she takes in cycles of five weeks, according to Insider.
In a follow-up video, La'Bounty gave an update on her condition, saying that her oncologist declared her "cancer-free."
However, she explained in another video that she continues to be on chemotherapy and medication to keep the disease dormant.
By sharing her story on social media, the cancer survivor hopes to encourage other young women to be more aware of the risk of breast cancer and to push for answers when they feel uneasy.
"Had I seen someone that I related to, that was posting about this, I would have taken my situation more seriously," La'Bounty told Insider in an exclusive interview released Friday. "I would have fought harder, I would have found a way to pay for a mammogram."
She added, "If I can save one life, that's worth everything I post."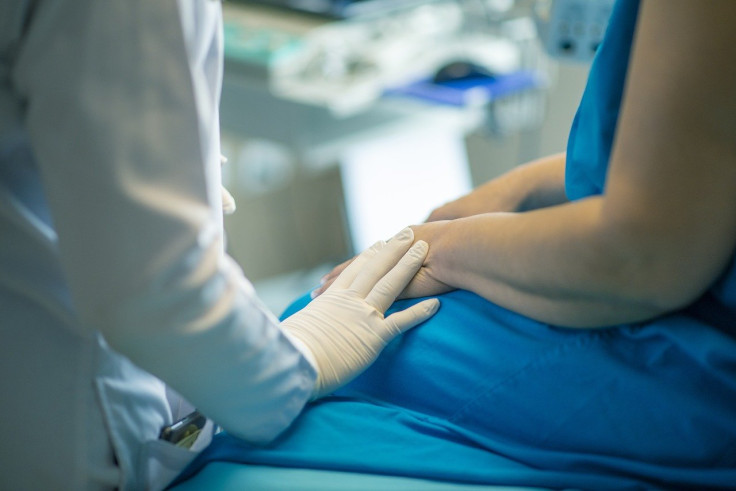 Long Beach, California
© Copyright IBTimes 2023. All rights reserved.