'Young And The Restless' Spoilers: Devon Makes A New Decision About His Future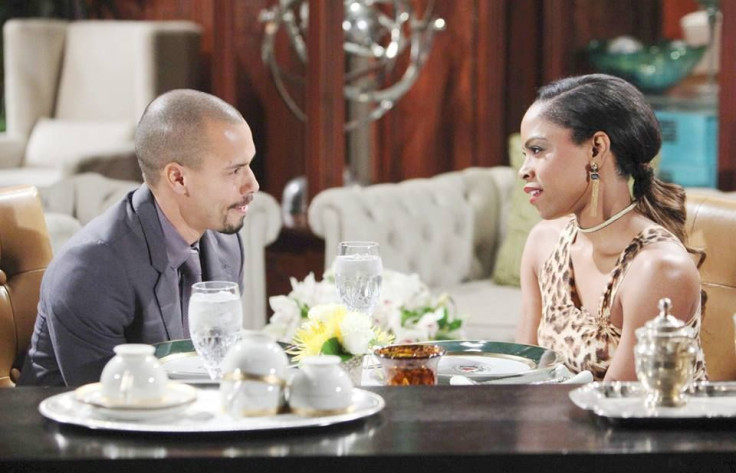 He was all in on a plan to father a child with his ex-wife, but after she made comments to his current girlfriend that put him in an unexpected position, Devon will start to make a new plan for his future on the Monday, April 9 episode of "The Young and the Restless."
Despite his sister Lily's (Christel Khalil) objections, Devon (Bryton James) decided to have a child with Hilary (Mishael Morgan) on the CBS soap. The two had initially intended to go about the process using IVF, but after Lily schemed and kept them from getting to their appointment, they reconnected to try and make a baby the old-fashioned way. Since they had sex, however, Hilary confronted him about his relationship with Simone (Shanica Knowles), and after learning he hadn't informed her yet that they were trying to have a baby, told the other woman. To make matters worse, she also told her that they were trying by having sex.
Naturally, that didn't sit well with Simone, who later turned on Devon and warned him that he had a choice to make. If he wanted to stay with her, he would not try with Hilary again—either with sex or insemination in a lab.
Now, Devon has to decide what he wants to do, though it won't be hard for him to make a decision. He will be furious with Hilary for what she did, and he won't hesitate to let her know that she crossed the line.
However, when she tries to backpedal on what she did, it will infuriate him more, because it will remind him of their marriage, and how she always used to turn her bad behavior around on him to make it seem as though he was somehow the guilty party. With that back in his head, he will stun Hilary by informing her that he's changed his mind. Though they had signed a contract, he will inform her that unless she is already pregnant and carrying his child, the deal is off.
"The Young and the Restless" airs weekdays at 12:30 p.m. EDT on CBS.
© Copyright IBTimes 2023. All rights reserved.