'Young And The Restless' Spoilers: Devon Receives Heartbreaking News About Hilary
They are already dealing with the fact that they lost their baby after a devastating car accident. However, Devon will learn that he stands a good chance of losing Hilary too on the Monday, July 23 episode of 'The Young and the Restless."
Following a nasty car accident, everyone was left to wait as Hilary (Mishael Morgan), who was in critical condition, went into surgery on the CBS soap. Nate (Brooks Darnell) did everything he could to save both her and the baby she and Devon (Bryton James) were expecting, but unfortunately, only Hilary made it out of the operation.
Still, though she and Devon are both devastated by the fact that they are no longer going to be parents, they are grateful that she is alive. Unfortunately for them, their happy news and plans to eventually move on with their future will be put into jeopardy, as Nate continues to check on her, and makes a heartbreaking discovery.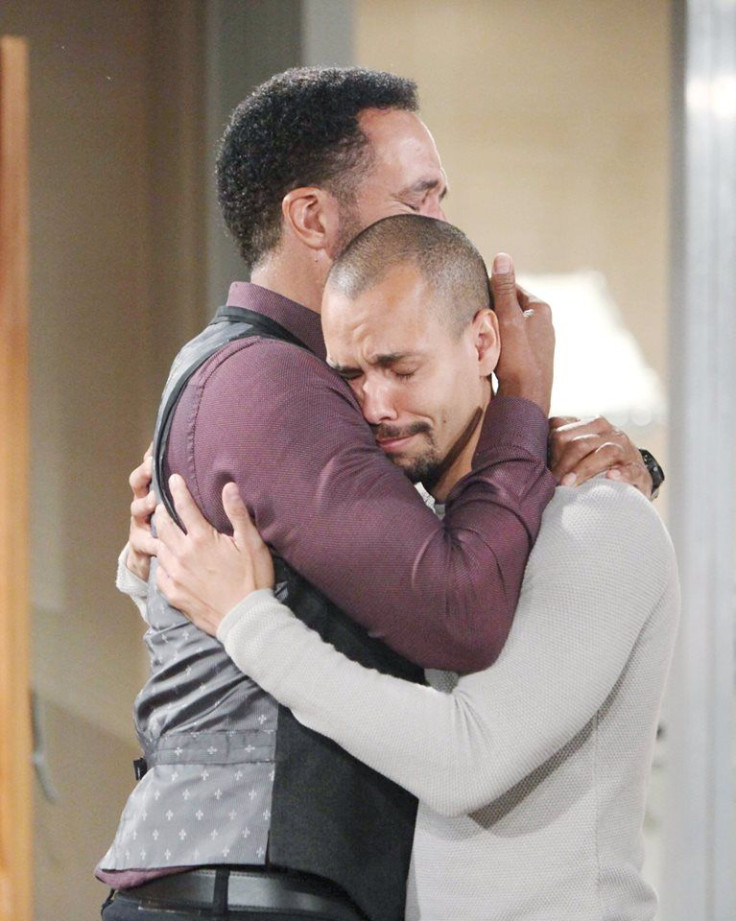 He will start to realize something is wrong and send her to get a blood transfusion, in the hopes that it will help her begin to genuinely heal and move on. However, he will learn after sending out for tests that his worst fear is coming true—that Hilary is unable to be saved.
After Devon leaves her room to let her get some rest, Nate will pull him aside to inform him that despite his best efforts in surgery, Hilary is still dealing with a massive amount of internal bleeding, and with what is going on, there is no hope for helping her, because she is continuing to lose blood at an alarming rate—and surgery again is not an answer.
Realizing that this means that Hilary likely won't make it after all, and he will not only lose his child but the woman he loves who was carrying that child, as well.
Now it will be up to a miracle for Hilary to survive, and if there really is no hope, Devon will have to do everything he can to give her the most memorable final days he can.
"The Young and the Restless" airs weekdays at 12:30 p.m. EDT on CBS.
© Copyright IBTimes 2023. All rights reserved.