'Young And The Restless' Spoilers: Hilary Receives A Warning About The Lawsuit
She's the entire reason a lawsuit has been filed and is potentially destroying the lives of several people. Now, when Hilary prepares to go public with the story on GC Buzz, she will receive a warning about how far she's taking things on the Friday, June 16 episode of "The Young and the Restless."
After Juliet (Laur Allen) was fired from Brash and Sassy over the hockey deal controversy, Hilary (Mishael Morgan) convinced her to use her one-night stand with Cane (Daniel Goddard) against him and file a sexual harassment suit on the CBS Soap. Juliet listened to her and did, and the case is preparing to go to trial. Now, Hilary is getting ready to cover the story on GC Buzz, in the hopes of embarrassing Lily (Christel Khalil) in the process. However, as more people realize her role in the suit, she will find herself being confronted often.
Read: 6 Moments You Missed Last Week On "Days Of Our Lives," "Young And The Restless," And "Bold And The Beautiful"
One person who will confront her with a warning is Lily herself, who will threaten Hilary with a lawsuit of her own if she dares to report the claims against Cane, which she believes are not true.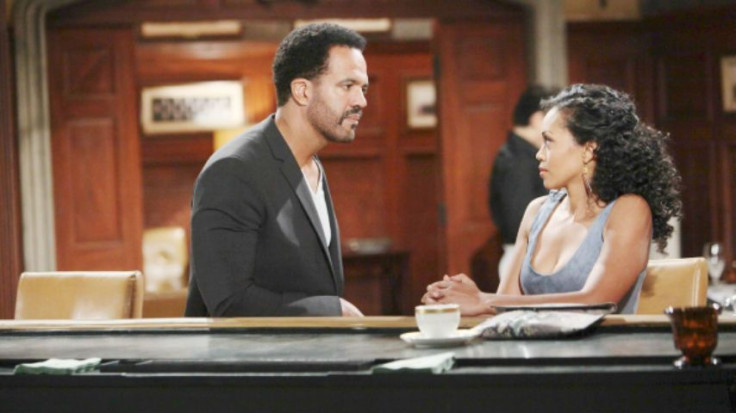 "If you go on air with baseless claims about Cane, you'll be the one getting sued," she says in a preview clip.
Hilary may not care what Lily thinks since the two have always been enemies, but she will realize she might be going somewhat too far after Jordan (Darnell Kirkwood) reminds her that he also works for Brash and Sassy, and reporting on the lawsuit hurts him, as well as Victoria (Amelia Heinle) and Billy (Jason Thompson)--not just Lily and Cane. However, while she may change her approach to the case, Hilary won't drop things completely.
Meanwhile, Cane has also managed to make things worse when it comes to the case, after paying Juliet a visit to try and convince her to drop the suit entirely. He was stunned when he went to see her when she initially said she would tell the truth about what really happened between them, but he was desperate to make sure she never says anything about it because the truth would still destroy his marriage to Lily. He left with her word that she'd drop the case, but she has since changed her mind once again after advice from her lawyer. Now, after Michael (Christian LeBlanc) finds out what Cane did, he will be furious as he informs his client that he may have just handed Juliet the winning case she needs.
Read: Kevin Tries To Rescue Chloe On "The Young And The Restless"
"You just handed her a huge present," he says. "A winning case all wrapped up in a nice, shiny bow!"
However, the Brash and Sassy team will decide to use the newest development to work on a better defense strategy, and while they may be trying their hardest to prove Juliet is lying, Cane could be getting closer to unraveling completely, because the longer he keeps the truth buried, and the more he tries to keep everything under wraps, the worse it will get for him and his life.
"The Young and the Restless" airs weekdays at 12:30 p.m. EDT on CBS.
© Copyright IBTimes 2023. All rights reserved.