'Young And The Restless' Spoilers: The Truth Comes Out About JT
He has been behind some major crimes against Newman Enterprises and Victor, and now, the truth about JT's return to Genoa City and why he's been going after the Newman patriarch will be revealed on the Monday, July 16 episode of "The Young and the Restless."
JT (Thad Luckinbill) has been the identified face behind a whole host of issues that have plagued the Newman family in recent weeks. Not only did confidential files get hacked on the CBS soap, jeopardizing countless business dealings, but Victor's (Eric Braden) private health records were also released. In addition, damage was done to Newman properties, and the truth about Victor's health led to him actually losing the temporary custody he had of Christian.
Finally, he had received a text from JT agreeing to meet, and they finally came face-to-face again in an alley. However, the confrontation isn't the one Victor will expect it to be.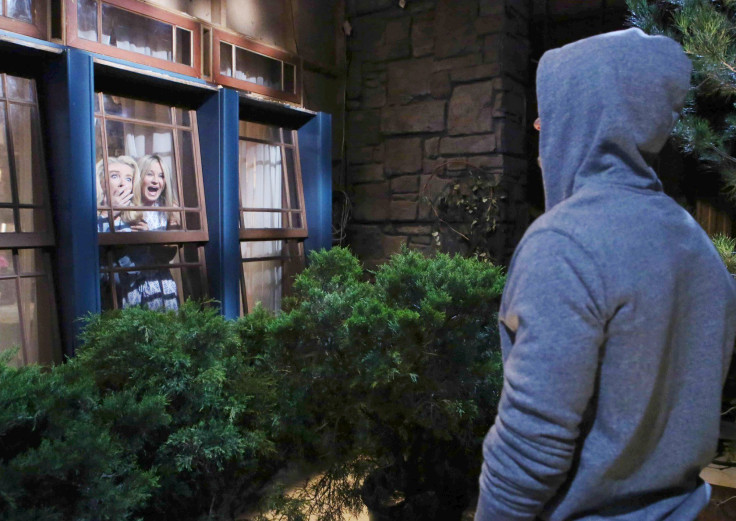 What Victor doesn't know is that JT is more than likely dead and buried in Chancellor Park, thanks to Nikki (Melody Thomas Scott), Victoria (Amelia Heinle), Sharon (Sharon Case) and Phyllis (Gina Tognoni). While he may not learn that JT is dead, he will quickly be stunned when he does realize the man in front of him is actually not Victoria's former fiancé, but actually, Victor's own son—Nick (Joshua Morrow).
Nick will reveal he is posing as JT, complete with a mask, as revenge for everything his father has done to him recently, with the most awful act by far being the one where he took Christian away from him. Nick will warn him that the worst is also yet to come, and when Victor threatens to expose him, Nick will remind him that he won't want anyone to know the truth since he has always painted Nick to be the son who he could always beat.
Still, the fact that "JT" could still be around isn't going to sit well with the women who were responsible for his murder, as they continue to believe that they were somehow wrong, and he is, in fact, walking around Genoa City again.
"The Young and the Restless" airs weekdays at 12:30 p.m. EDT on CBS.
© Copyright IBTimes 2023. All rights reserved.