'Young And The Restless' Spoilers: Victoria Makes A Devastating Confession
She has finally told him they're through and ended their relationship, and now, Victoria will find herself ready to admit to her loved ones that she has been a victim of abuse on the Thursday, April 12 episode of "The Young and the Restless."
Victoria (Amelia Heinle) decided to end things with JT (Thad Luckinbill) on the CBS soap after their recent trip to Hawaii. Once there, she learned now only that he had been working undercover to try and take down her father, Victor (Eric Braden), but that he also leaked the memo to the press which revealed she had been demoted at the company. Finally, coupled with the emotional abuse he'd be heaping on her, it was enough for her and she called off the engagement and headed back home to Genoa City.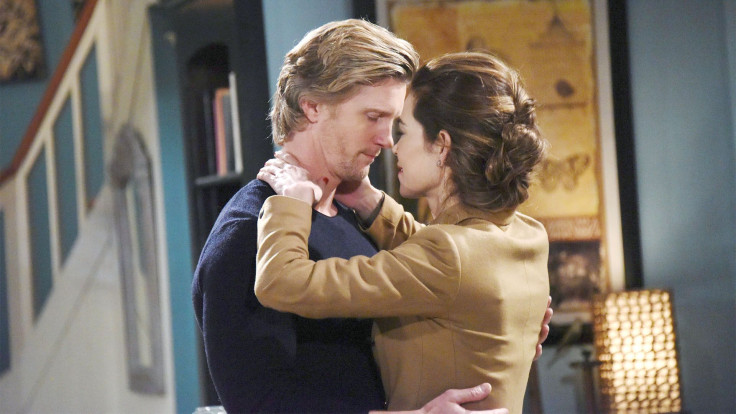 However, after she was expected to be going on vacation, her abrupt return to town will lead to some questions she doesn't want to answer. As much as she doesn't want to admit to how much she allowed him to control her though, Victoria may find herself forced to finally own up to the situation she's been secretly going through for months.
Sharon (Sharon Case) had previously told her she would throw her a girl's party to help her get through things if she found herself breaking up with JT, and she may go through with that plan. Since Victoria doesn't have many female friends, however, it will be difficult to get people there, resulting in the gathering being Victoria, Sharon, Phyllis (Gina Tognoni) and Victoria's mother, Nikki (Melody Thomas Scott).
The party will go off well initially, with the women all enjoying themselves and Victoria finally beginning to feel at ease. However, when JT shows up and begs for another chance, Victoria will have to come clean about everything that's been going on. She will finally admit to those assembled that JT has been abusive towards her, which was why the relationship came to an end.
What she, and no one else, yet knows, however, is that there is one more thing JT has done that shows how dangerous he can be. If he turns up again, it could prove to be a harrowing situation for all involved.
"The Young and the Restless" airs weekdays at 12:30 p.m. EDT on CBS.
© Copyright IBTimes 2023. All rights reserved.