'Young And The Restless' Spoilers: Will Abby Reveal The Truth To Jack?
She's been trying to help her uncle figure out his biological father's identity, but Abby will be forced to decide if Jack needs to know the truth after learning what it could mean for him on the Friday, Set. 14 episode of "The Young and the Restless."
Abby (Melissa Ordway) convinced Mariah (Camryn Grimes) to show the photo of the mystery man Jack (Peter Bergman) believed could be his biological father on GC Buzz. Sure enough, the ploy worked on the CBS soap, and she has received notice from someone about who the man was. Matt Miller reached out and revealed the man was none other than Albert Miller—Victor's (Eric Braden) own father. Abby and Ashley (Eileen Davidson) will realize that if the man in the photo is, in fact, Jack's father, then the most unbelievable situation in the world has happened—and the two long-standing enemies will actually be half-brothers.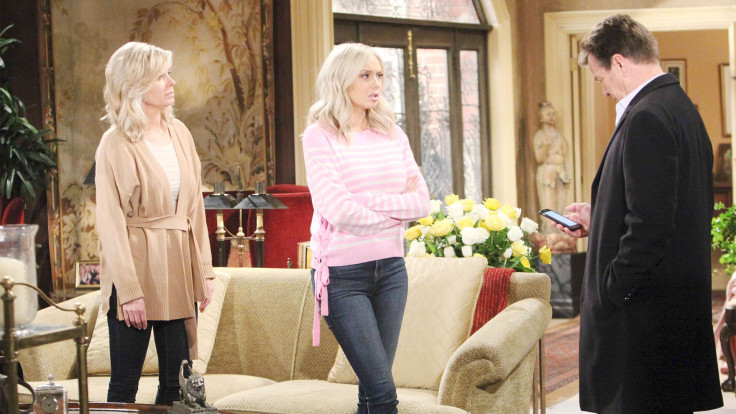 The women will decide that, for now, it's best to keep the truth a secret from Jack and not tell him the man was identified, because they don't want to give Jack such bad news without knowing it's true. However, when Abby runs into her uncle and he asks for any updates on the photo, she may feel compelled to let him know. Spoilers tease that Abby makes a stunning admission, so she may end up telling Jack the truth—turning his world upside down in the process.
Jack won't be the only one who is stunned by this shocking development though, as Victor himself was present when the photo was shown on television, and he was clearly shaken by the fact someone was looking for the man he remembers as a cruel father. He then admitted to Nikki (Melody Thomas Scott) who it was and revealed Abby had told him it was a part of Jack's search for his father. He too knows that his enemy could be his half-brother and wanted to make sure he never learned of the connection.
However, if Jack does now know, it could mean some big changes in the lives of every Genoa City resident as a result.
"The Young and the Restless" airs weekdays at 12:30 p.m. EDT on CBS.
© Copyright IBTimes 2023. All rights reserved.