'Young And The Restless' Spoilers: Will Mariah And Tessa Split For Good?
She only reunited with her girlfriend in order to make sure she wasn't still intending on blackmailing the people she loved who were covering up the truth about JT's death. Now, with Tessa's continued scheming exposed, the relationship between her and Mariah will face its biggest test yet on the Tuesday, Nov. 27 episode of "The Young and the Restless."
After learning that Tessa (Cait Fairbanks) had gotten the cash she did by blackmailing Victoria (Amelia Heinle), Nikki (Melody Thomas Scott), Sharon (Sharon Case) and Phyllis (Gina Tognoni) about JT's (Thad Luckinbill) murder, Mariah (Camryn Grimes) walked out on her girlfriend. However, she then went back to her after revealing the truth to the other women, in an effort to keep an eye on Tessa and make sure she was done with the scheme. However, Victoria has since ambushed her and revealed she knew she was hiding more money and another copy of the video footage. She then confiscated all of it and threatened to pin the crime on Tessa if she ever tried blackmailing them again.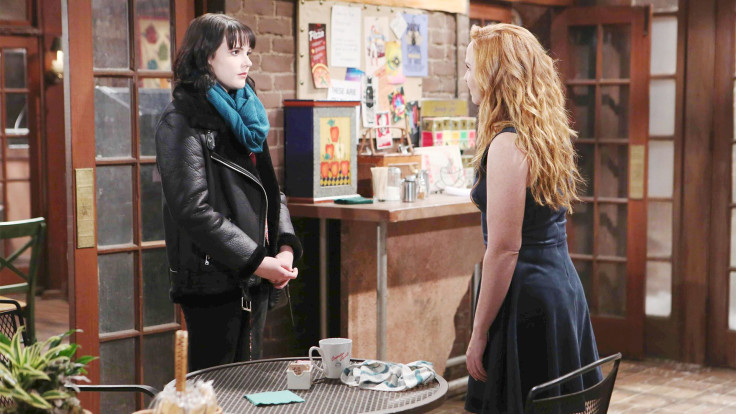 Now, Mariah will be confronted by her girlfriend for lying about why she wanted to reunite, and the two will fight over who betrayed the other one worse. As a result, they will both be left wondering if there is even anything worth trying to save when it comes to the love they shared.
"Mariah questions her future with Tessa," "Y&R" spoilers tease.
As Mariah is caught up to speed about the latest developments in the plot to cover up the truth about JT's murder, as well as Tessa's blackmail scheme, she will then be left deciding what to do about her future. Tessa, knowing that she now has no way of keeping the upper hand anymore because Mariah lied about wanting to work things out with her, may no longer want to try. Still, even though they can't trust each other, Mariah still may argue for a chance to work things out—as long as they both stay honest from now on.
"The Young and the Restless" airs weekdays at 12:30 p.m. EST on CBS.
© Copyright IBTimes 2023. All rights reserved.
FOLLOW MORE IBT NEWS ON THE BELOW CHANNELS