Young Thug Says He Doesn't Like Having Sex That Much, Fiancée Jerikka Karlae Confirms
According to Young Thug, he's not into having sex that much. That's what he said during an interview with VFILES, and his fiancée Jerrika Karlae was sitting right next to him.
In fact, Thugger said that he and the fashion designer weren't intimate with each other for quite some time. "We wasn't doing it on like no, it's-too-early-to-have-sex s---," he explained. "I don't care for sex that much. I've never actually had sex with her. Never ever. Our first time doing grown stuff, she did it. She pulled me to the room and was like 'Come here.'"
This isn't the first time Young Thug and Karlae talked about their relationship in an interview. In January 2015, the couple spoke about dealing with groupies and how it affects their union. In addition, Karlae addressed rumors that her man was gay, which is the furthest thing from the truth, she said.
"He's not gay," she stated. "There's nothing gay about him. On his everyday life and living there's nothing gay about Thug." She also said those same rumors only helped the rapper's career. "Guess what? Now you got millions of people talking about you," explained Karlae. "I mean, good publicity or bad publicity, we got them watching, and I think that's the way Thug looks at it as well."
As far as the couple waiting a while to have sex, Young Thug's woman said at first she didn't understand it and thought he was peculiar. "It was really like six months," she recalled. "I was like 'What's wrong with this guy?' He's weird."
According to Fader, Young Thug and Karlae began dating in 2013 after meeting at a Gucci Mane studio session.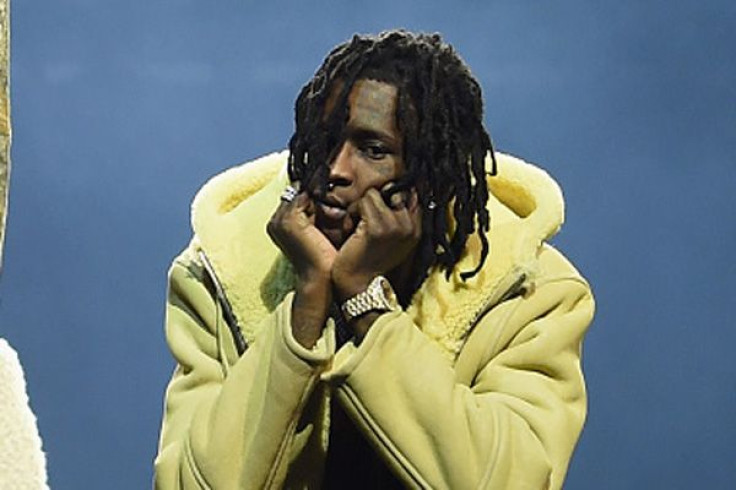 © Copyright IBTimes 2023. All rights reserved.