Your Teenager Could Get The Pfizer COVID Vaccine Sooner Than You Think
Teenagers aged 12 to 15 may soon be able to get their COVID-19 vaccination with authorization of the Pfizer (PFE) vaccine anticipated to come sooner than previously thought.
Federal officials told CBS News that the Food and Drug Administration is expected to authorize the Pfizer-BioNtech COVID vaccine for use in teens aged 12 to 15 as early as next week.
This would mean that children aged 12 and upwards would have access to the Pfizer vaccine prior to the start of the next school year.
The FDA is currently in the review process of the Pfizer vaccine for adolescents, following a clinical trial of 2,260 12 to 15-year-olds, CNN reported.
But before emergency use authorization would be granted, the FDA typically holds an independent Vaccines and Related Biological Products Advisory Committee, thoughit is not expected to occur in this case, CNN said.
"While the FDA cannot predict how long its evaluation of the data and information will take, the agency will review the request as expeditiously as possible using its thorough and science-based approach," the FDA said in an email to CNN last week.
"Based on an initial evaluation of the information submitted, at this time, the agency does not plan to hold a meeting of the Vaccines and Related Biological Products Advisory Committee (VRBPAC) on this request to amend the EUA for the Pfizer-BioNTech COVID-19 Vaccine, which was discussed and recommended for authorization at a VRBPAC meeting in December 2020. As with all FDA-authorized COVID-19 vaccines, we are committed to transparency with this EUA review process."
The Centers for Disease Control and Prevention advisory committee will hold an Advisory Committee on Immunization Practices meeting following the FDA's decision on the Pfizer vaccine, where CDC Director Dr. Rochelle Walensky will determine the agency's recommendation on the vaccine's use, according to CNN.
Currently, the Pfizer vaccine is authorized for use in those aged 16 and up, while the Moderna and Johnson & Johnson COVID vaccines are authorized for use in individuals aged 18 and older. Both Pfizer and Moderna are also testing their vaccines in children as young as six months and are looking to receive authorization from the FDA later this year, CNN reported.
According to Pfizer, the vaccine has shown 100% efficacy in children as young as 12 years old during clinical trials with side effects that are similar to those that have been experienced in young adults. This would be the first COVID vaccine authorized for adolescents in the U.S.
As of Tuesday, the CDC said that over 105.5 million Americans have been fully vaccinated against COVID-19, accounting for 31.8% of the U.S. population.
Shares of Pfizer were trading at $39.97 as of 11:29 a.m. EDT as of Tuesday, up 14 cents, or 0.36%.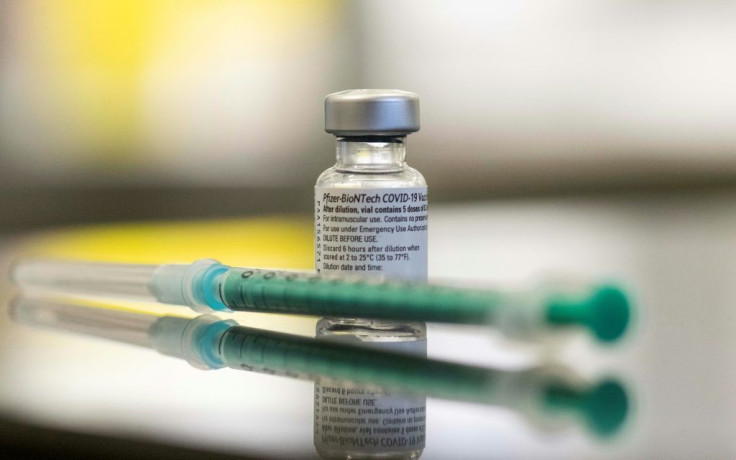 © Copyright IBTimes 2023. All rights reserved.