Yuga Labs Launching New NFT Collection To Raise $50 Million: Report
Yuga Labs, the firm behind popular non-fungible token (NFT) collections like Bored Ape Yacht Club and Mutant Ape Yacht Club, is reportedly planning to launch another NFT collection called Mecha Apes later this year.
According to internal documents seen by Protos, Yuga Labs is aiming to raise $50 million and 100,000 metaverse land pieces with the sale of the new NFT collection. Recently, the firm sold out 100,000 NFTs of its "Otherdeeds for Otherside" collection and successfully made $600,000 from the sale of the digital tokens.
Each Ethereum-based Otherside NFT was sold at a price of $6,000. The rate has now dropped to around $2,600 as the value of Ether (ETH) declined significantly from its all-time high of $4,900 witnessed last November, according to CoinGecko.
Interestingly, the trading volume of NFTs in the crypto market has dropped significantly following the 2021 bull run. By August 2021, the cumulative trading volume of NFTs on the world's biggest NFT marketplace, OpenSea, was around $164 million, and in the last 24 hours, the trading volume stood at almost $7 million, marking a decline of more than 90%, according to DappRadar.
Although the conditions remain uncertain for the future of NFTs, Yuga Labs hopes to create another hit with the Mecha Apes collection. Though Yuga Labs has not specifically mentioned anything about Mecha Apes, it has listed "Mecha Piece" as one of the artifacts in the Otherdeeds.
With the sale of virtual land tokens in the Otherdeeds, i.e., a place "where players will be able to interact simultaneously in a single place, connect with natural voice chat (even in crowds of thousands), experience rich, immersive gameplay supported by AI and physics, and move between metaverses," Yuga Labs raked in around $285 million worth of cryptocurrency.
Moreover, Yuga Labs also acquired two of the most popular NFT collections from Larva Labs – CryptoPunks and Meebit – in March.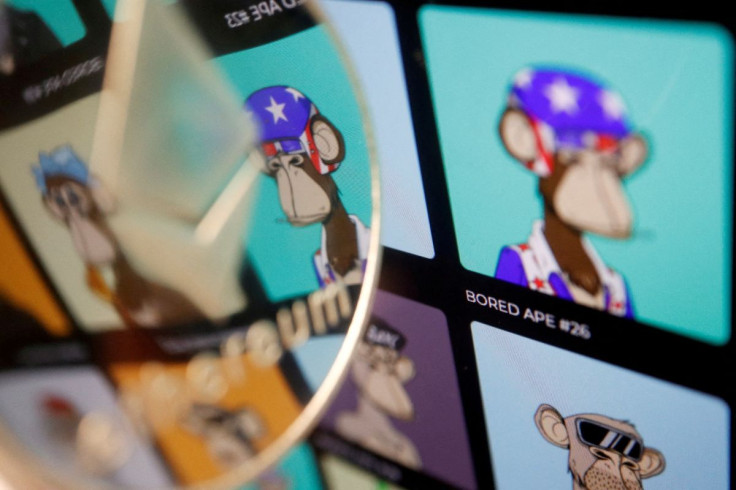 © Copyright IBTimes 2023. All rights reserved.