Zachary Quinto is Gay; Who Else Has Come Out This Year?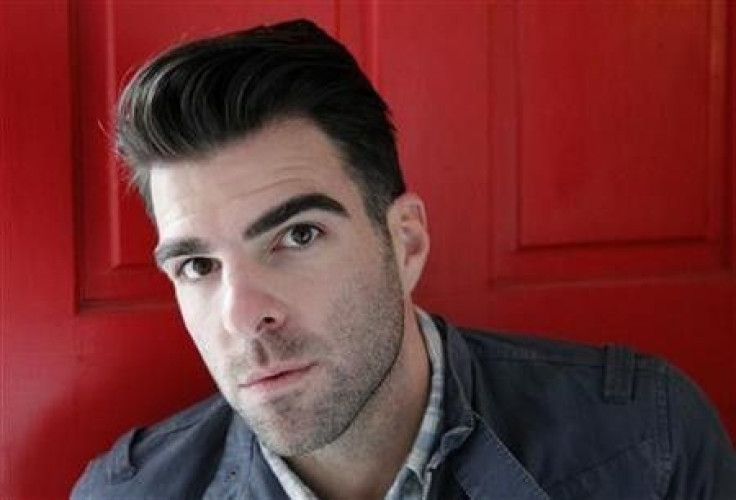 Actor Zachary Quinto came out as gay this month in an interview with New York Magazine.
He did it while discussing his role as a gay man in the play Angels in America.
As a gay man, it made me feel like there's still so much work to be done, and there's still so many things that need to be looked at and addressed, he told the magazine.
He wrote about his decision to come on his blog. He said he was influenced by Jamey Rodemeyer, an openly gay 14-year-old boy who committed suicide even after he filmed an It Gets Better commercial.
Jamey Rodemeyer's life changed mine, Quinto wrote. And while his death only makes me wish that I had done this sooner - I am eternally grateful to him for being the catalyst for change within me. Now I can only hope to serve as the same catalyst for even one other person in this world.
The Gay & Lesbian Alliance Against Defamation (GLAAD) commented on Quinto's coming out.
GLAAD would like to congratulate Zachary Quinto on this important personal step and for already being such an important advocate for equality, the organization wrote on its Web site.
Quinto is not the only well-known person to come out this year.
Actor Sean Maher was afraid his sexuality would prevent him from getting jobs in Hollywood, so he kept it secret for several years when he came to Los Angeles after graduating from New York University.
He agonized that executives would find out he was gay, he told Entertainment Weekly in an interview in September.
I've never discussed it publicly, Maher told the magazine. I've never been asked about it publicly, but I would be lying if I said I didn't paint a different picture.
Today, he lives with his partner of nine years. They have two adopted children.
Professional sports got a big wake-up call in May when Rick Welts, then-president and CEO of the NBA's Phoenix Suns, came out.
This is one of the last industries where the subject is off limits, he told The New York Times, who broke the story. Nobody's comfortable in engaging in a conversation.
He resigned from his position in September and took on the role of president and chief operating officer of the NBA's Golden State Warriors, which would allow him to be with his partner.
It's an opportunity probably for the first time for me to align my personal and professional lives, he told The Associated Press.
Welts' biography on the NBA Web site notes that he is the highest ranking executive in men's professional team sports to publicly acknowledge he is gay.
© Copyright IBTimes 2023. All rights reserved.
FOLLOW MORE IBT NEWS ON THE BELOW CHANNELS