Zara Tindall Shares Princess Anne's Fashion Secret; Doesn't Enjoy Shopping, No Stylist
KEY POINTS
Zara Tindall shares the key fashion lesson she learns from Princess Anne
Zara Tindall and Kate Middleton families are very close
Zara Tindall and Kate Middleton were photographed at different events
Zara Tindall shared what her mom Princess Anne taught her about fashion.
The Princess Royal declined to give her children, Zara and Peter Phillips, royal titles. By doing so, the two got to enjoy more freedom than their royal cousins, Prince William and Prince Harry.
Aside from having her own career as an equestrian, Zara shared the key fashions lessons that her mother taught her. Surprisingly, it had nothing to do with the brand of clothes one wears despite their royal status.
"Through the years, whenever going to an occasion, the main lesson that my mother taught us was just to make sure that you look presentable, clean and tidy," she told The Telegraph.
Zara added that she doesn't enjoy shopping and doesn't have a favorite designer or stylist. The royal mother of two said that she is most comfortable when she is wearing a pair of stretchy skinny jeans.
Zara's revelations only showed that she is living a very different lifestyle compared to her royal cousin-in-law, Kate Middleton. The future queen has a stylist and designer because she has to look good all the time, especially since she is among the most photographed women today.
However, this doesn't stop them from sharing a close bond. Middleton and Zara apparently have a good relationship with each other. In fact, they are often seen appearing together at certain events.
A few months back, the Cambridges, as well as Zara's family, were seen enjoying a day out. During their outing, Prince George was perched on Mike's shoulder. Meanwhile, Zara and Mike's daughter, Mia, was on Prince William's shoulders.
During the same outing, Prince George and Zara were seen giving each other a high five. They were also photographed hugging.
"Zara's family and Cambridges family. A big friendship," one netizen commented in the photos.
In a different event, Middleton was photographed with her mouth wide open as she stared at Zara during an animated conversation. Zara's face cannot be seen on the camera, but she shares the same joy as the Duchess of Cambridge as she covers her mouth smiling.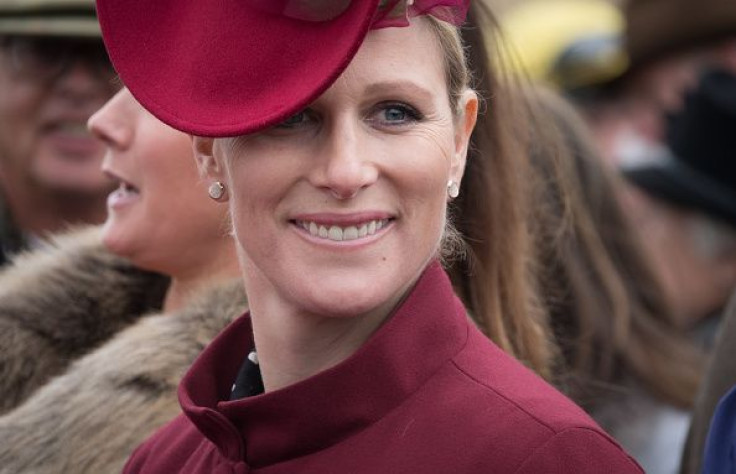 © Copyright IBTimes 2023. All rights reserved.