Zayn Malik Opens Up About Leaving One Direction One Year After The Fact; Says He Wasn't Being Authentic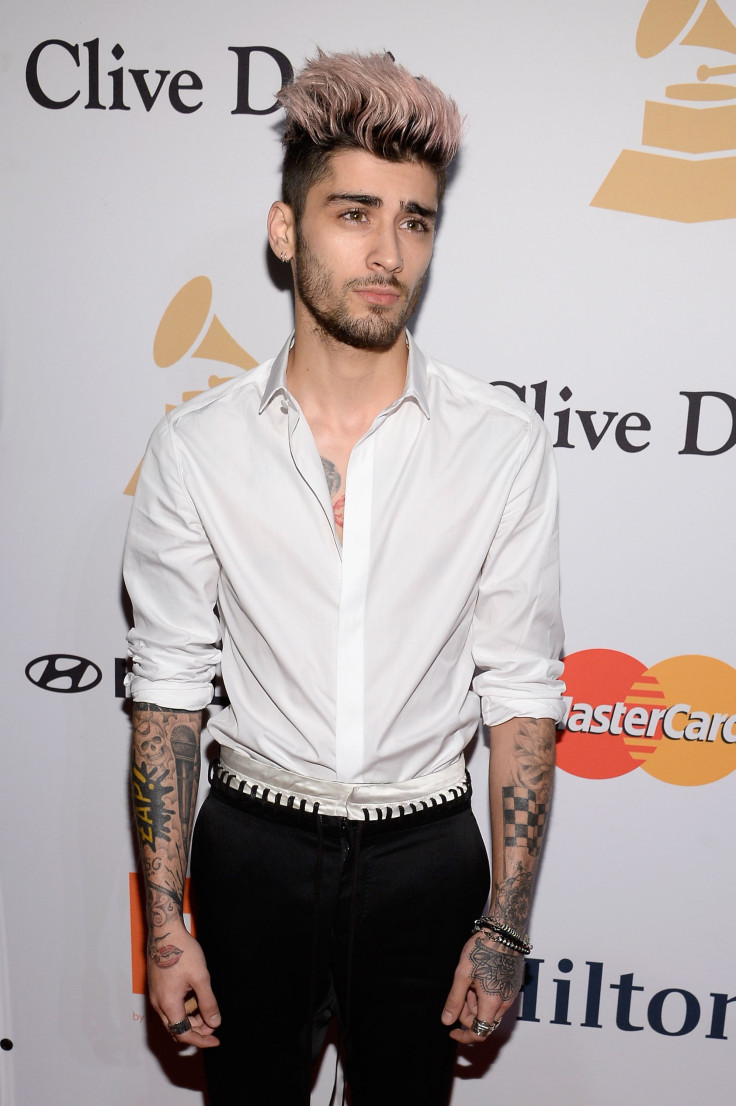 It's been nearly one year since Zayn Malik announced that he was leaving One Direction in favor of doing solo music but for many fans, the wound is still fresh. The "Pillowtalk" singer recently opened up about his reason for leaving the popular boy band, revealing that he and his band mates were held to strict standards regarding their appearance.
In an interview with Complex magazine, Malik, 23, said that while performing with the band he wasn't allowed to stray away from a "young teen boy look." The Bradford, United Kingdom, native said that because he looked so much older than his band mates he was told he couldn't grow a beard. Eventually he rebelled, growing it out anyway. Malik added that dying his hair was another strict no-no. As a solo artist, he's really grown to appreciate being in control of all aspects of his own appearance. While these may seem like subtle restriction in the name of keeping One Direction relatable to their fans, Malik told the publication he felt like he was "denying the authenticity of who I was."
"There were certain restrictions in terms of the way that we could come outside of that young teen boy look. Mainly my beard, honestly. I wasn't allowed to keep it. Eventually, when I got older, I rebelled against it, and decided to keep it anyway. That was just because I looked older than the rest of them," Malik said. "That's one of the things that is now quite cool. I get to keep my beard. I also wanted to dye my hair when I was in the band, but I wasn't allowed to."
Since leaving the band Malik has released several songs of his own. In February, he appeared on "The Tonight Show with Jimmy Fallon" to perform "It's You," the second song off his forthcoming album "Mind of Mine." Malik suggested to DJ Zane Lowe the song was about a breakup. He called the song a "center-piece for the album," according to the Daily Mail. These comments left fans wondering whether it was written about he and longtime girlfriend Perry Edwards' split in 2015.
Malik left One Direction in March 2015. He announced his official resignation from the band in a statement in which he apologized to the fans he'd let down. He went on to say that while his exit may be disappointing to some, it was simply "the right time" for him to go.
© Copyright IBTimes 2023. All rights reserved.