Zigma Aerio 300 Air Purifier Hands-on Review: Smarter Way to Clean Air
This article uses affiliate links, which means if you purchase products through these links, we may earn a commission. Click here to see our
T&C
. For licensing please click
here
.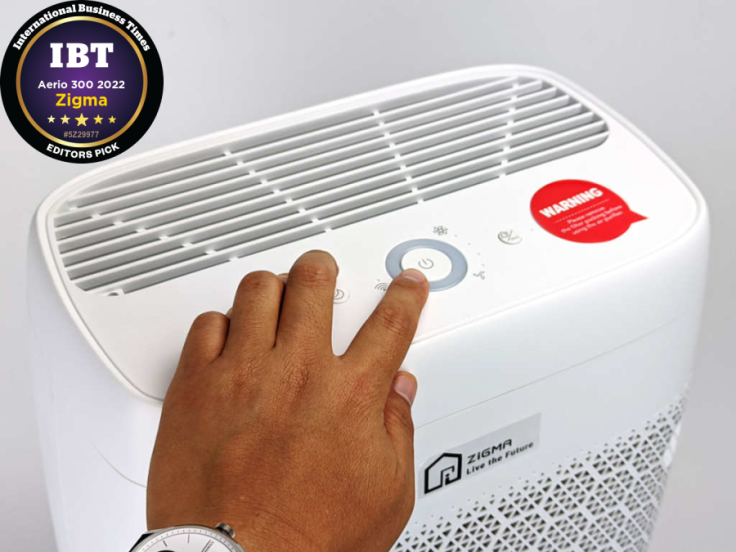 Clean air is one of those commodities that you're not aware of until you lose it. When you relocate from a suburban environment to an urban office, and the city's stuffy air becomes your new habitat, or when hay fever season hits, these are the moments when pure and unadulterated air is sorely missed.
What do you do when opening the window for some fresh air is not an option? What might not be apparent for those of us who have taken clean air for granted is that there is a technological solution to bad air quality.
The Zigma Aerio 300 is an air purifier that aims to provide a solution for air quality issues such as these, and can be furthermore monitored and controlled via your phone or other smart devices.
Can the Aerio 300 make a significant difference to air quality in an enclosed space? We dove in to find out.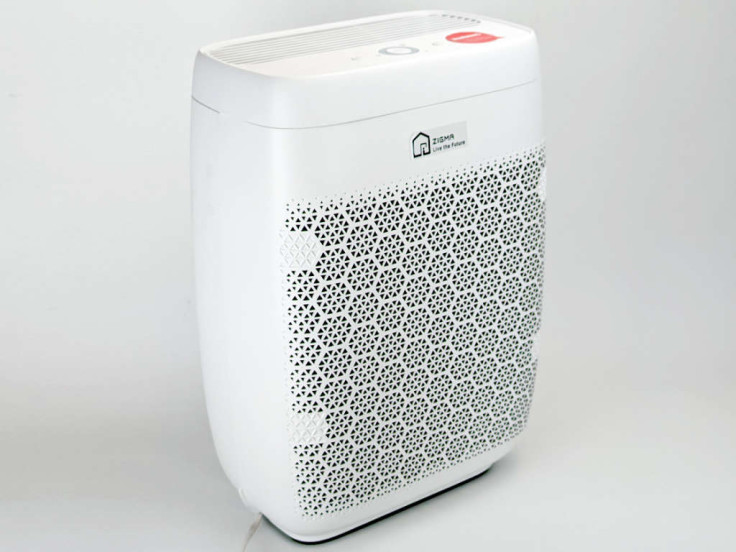 Solid Construction and Easy to Maintain Design
The Zigma Aerio 300 is humbly sized like a small carry-on luggage, but at 12.8 lb, it's not one of those mini desktop air purifiers only made for one person. Instead, as a floor standing unit, it is capable of processing a whole room of air.
The body of the Aerio 300 is made of matte white plastic, which is light but fairly tough. The geometric pattern that forms the mesh on the front face reminds me of snowflakes, is both simple and elegant at the same time.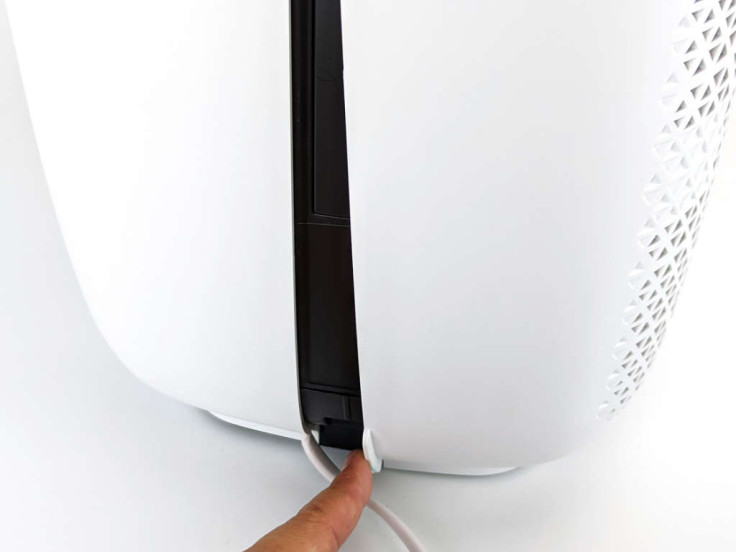 My favorite design feature is how easy it is to remove the front cover to access the removable filter: there are small lips on the bottom corners of the cover, and with a small tug, the front, which is held on by magnets, will pull off. The absence of notches means the cover can be opened and closed multiple times for maintenance, such as filter exchanges or internal cleaning, and none of the plastic will wear out.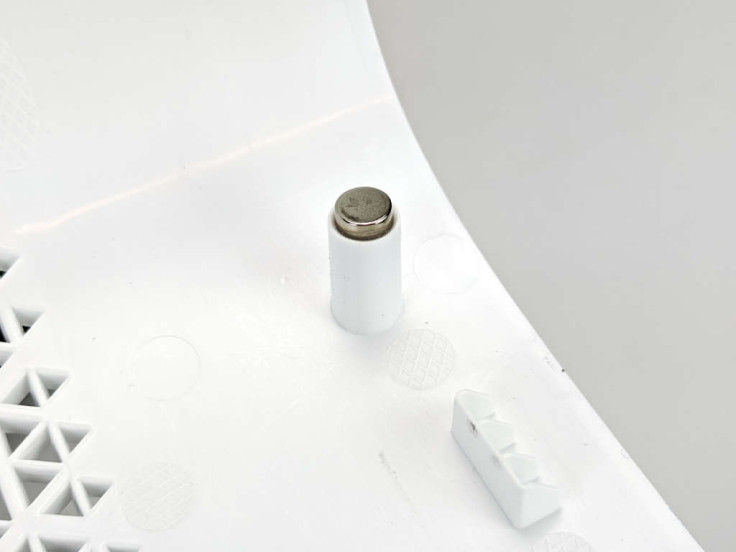 HEPA Filtration and Activated Carbon
Contained within the removable filter panel is what Zigma calls their 5-in-1 filtration system. It starts off by filtering out large particles like pet hair and fiber using a thin foam piece, then the HEPA filter removes dust, pollen and other smaller particles down to 0.3 microns.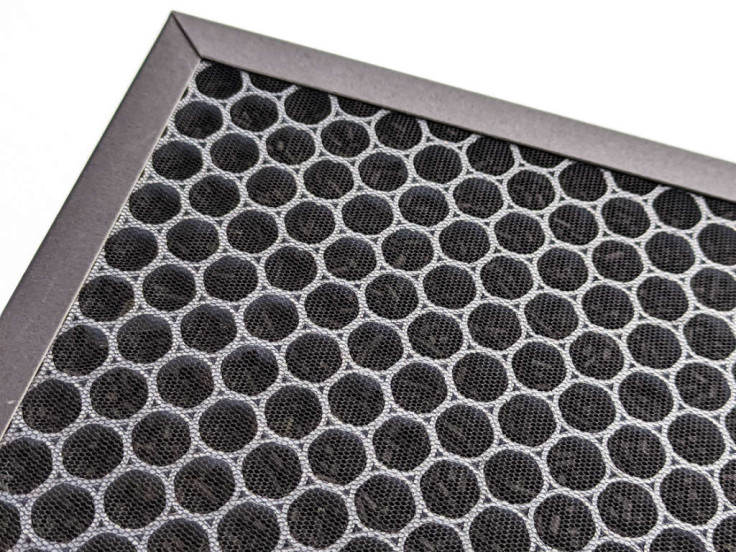 Actually when holding the filter, the first thing that I noticed was that there was a shaker sound - this comes from the small active carbon beads that are spread out in small windows. This is the third stage of Zigma's filtration system, where air that passes through is deodorized.
The fourth and fifth stage of filtration is UV-C lamp and negative ionizer which deals with killing microorganisms in the air output.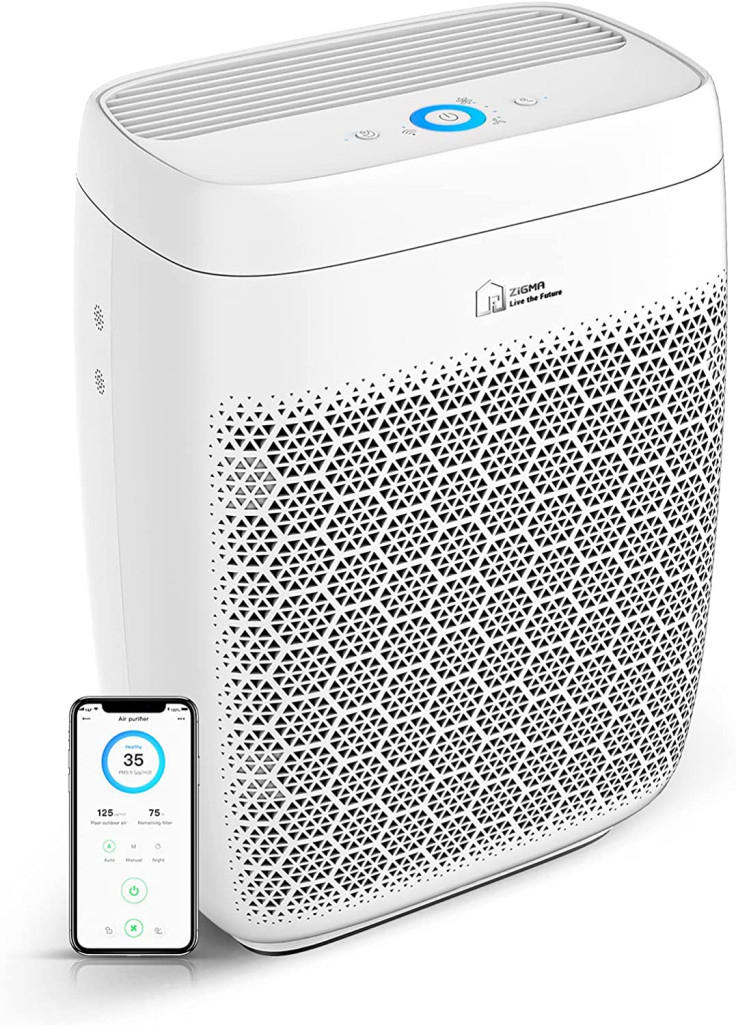 After the air runs through all five stages, it shouldn't be hard to see why the air quality will drastically improve. What's more, these filters are rated for 2500 hours of use before you should swap them out for a new one. Even if the Aerio 300 is left on all day it would still easily last over 3 months. If it's only turned on for a few hours a day, or only during particular seasons, eg. pollen season, then it can even last a year.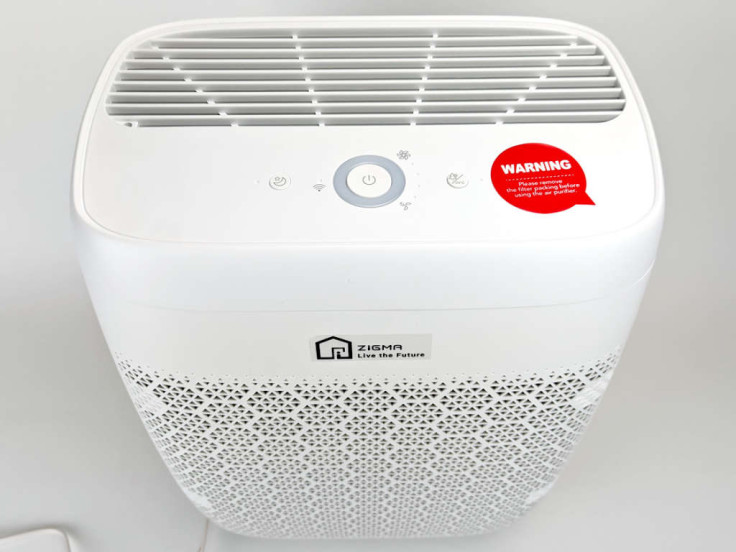 Air Purification in High Volumes
It's one thing that the Aerio 300 filter cartridge has five stages of filtering, but what's more is that the large area of the filter ensures a high volume to pass through non-stop. It is rated to have a Clean Air Delivery Rate (CADR) of 330 meters cubed per hour. That means a 1580 square feet space can be fully purified within an hour's time.
The rate of airflow is controllable on the Aerio 300, which can adjust the strength of the air being blown as well as the noise level. When it's at maximum airflow, it's strong enough to thrust a thick bath towel off the top of the unit.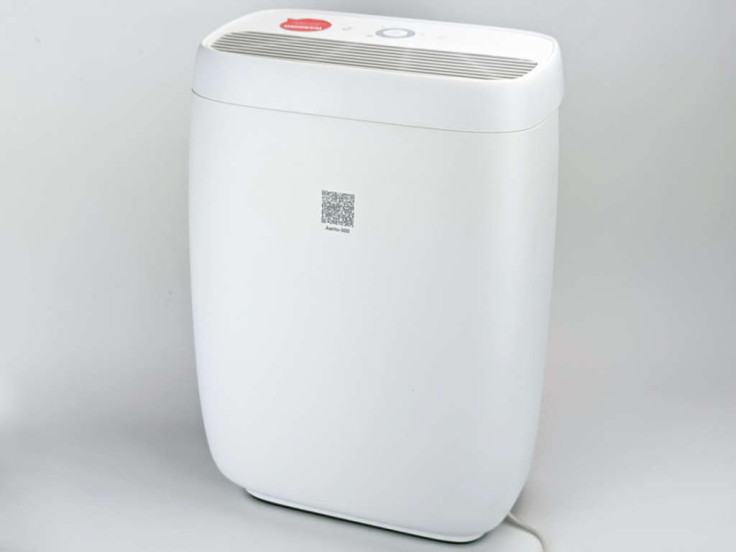 Real-time Air Quality Monitoring, App Connectivity
The Zigma Aerio 300 is a smart device that can connect to your local Wi-Fi network and which allows it to be controlled via the Zigma mobile app. Front and center of the app is a real-time monitor that informs the user of the air quality in the room. Updated every 3 seconds, the measurement uses the PM 2.5 standard that is taken by the sensors located on the side of the unit.
Both the machine and the app when in A.I. mode will display the air quality, which the machine automatically uses to adjust the flow of the air. After the Aerio 300 is set up, this feature essentially allows the user to set it and forget about it and let the machine do its thing.
Furthermore, the Aerio 300 enables you to remotely turn itself on or off, to set a child lock or to activate its negative ion/UV-C lamp - which can all be done via Siri, Alexa and Google Home.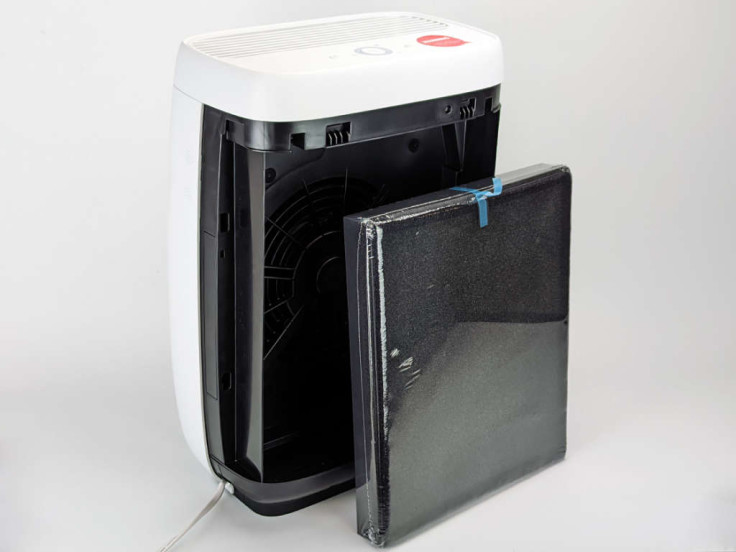 Final Verdict
For those of us who value clean air, but who are unfortunately not in a natural environment that supplies it, the Zigma Aerio 300 is an excellent choice to provide an alternative solution.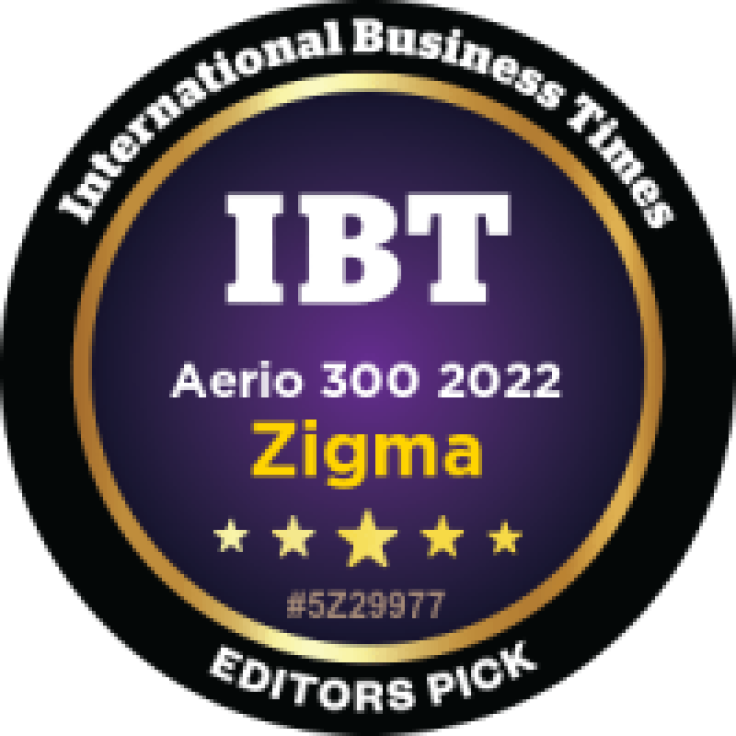 Whether it is to keep pollen and pollution out, or the cold out and fresh air in, the Aerio 300's multi-level filtration system with its large surface area and high flow rate will continuously ensure the room is constantly fed with good air. We especially like the feedback loop through the smartphone app that constantly senses and reports on the air quality for a piece of mind, and are awarding the Zigma Aerio 300 the IBTimes Editors Pick badge.
David is a tech enthusiast/writer who is often on the move, but since the lock-down is on a mission to explore gadgets to improve his 'home work'. This is a contribution to an ongoing IBTimes review series on gadgets for Home Productivity.
© Copyright IBTimes 2023. All rights reserved.
FOLLOW MORE IBT NEWS ON THE BELOW CHANNELS