Zoe Saldana Too Light-Skinned To Play Nina Simone: Petition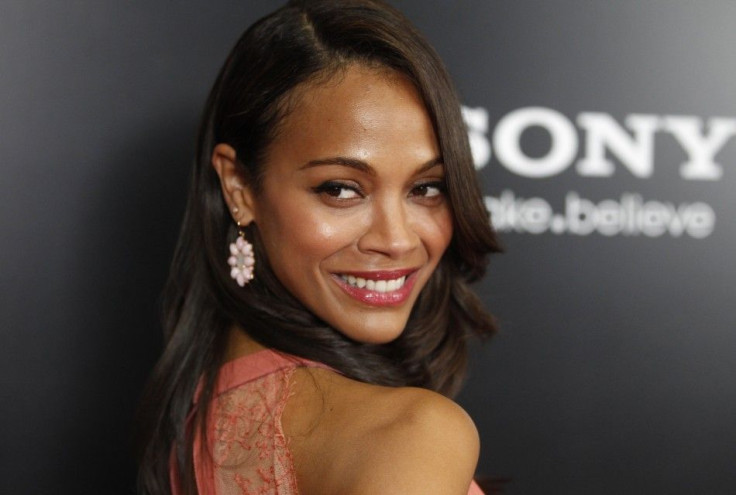 Picking an actor for a big-budget music biopic is never without its share of clamor (Johnny Cash fans are still recovering from Joaquin Phoenix), but news that "Star Trek" star Zoe Saldana is on board to play the soul singer Nina Simone has brought with it a weightier shade of controversy.
An online petition was posted to the website Change.org calling on the filmmakers to re-cast the role of Simone with an actress whose complexion more closely matches that of the legendary singer's.
"Getting light complexioned actors to play the roles of dark complexioned historical figures is not only a sign of blatant disrespect to the persons they are portraying, but it is also disrespectful to their families, to history, to the people who look like the persons being whitewashed, and to the intelligence of the audience," the petition said.
Saldana, 34, is known for her roles in "Avatar" and "Pirates of the Caribbean: The Curse of the Black Pearl." She is of mixed Dominican and Puerto Rican heritage, and grew up in the Northeast.
Simone was born to an African-American family in North Carolina.
As the New York Times reported on Wednesday, the casting flap has attracted the attention of the blogosphere. One blogger, Tiffani Jones, called the decision an "erasure" of Nina Simone's image, which is part of a larger pattern of denying roles to darker-skinned black women. "Hollywood and the media have a tendency to whitewash and lightwash a lot of stories, particularly when black actresses are concerned," she told the Times.
On Twitter, sentiments among some users were similar. While tweeters were quick to praise Saldana's acting skills, most thought she was simply wrong for the role. Some even offered their own casting suggestions.
"Zoe Saldana as Nina Simone??? Hollywood has gone crazy. My choice would be the wonderful Viola Davis," posted @Piawiket.
Others seemed to think the controversy itself was much ado about nothing. Jeff Cox, as reporter for CNBC, tweeted in response to the New York Times article that it's "incredible the idiotic things people [occupy] their time with."
The online petition has already been signed by more than 2,200 users. It was posted by Demeriese Valier, a 28-year-old from Baton Rouge, La., according to her profile. Valier is asking for 500,000 signatures before the petition is sent to executive producer Jimmy Iovine and writer/director Cynthia Mort.
Simone, who rose to prominence in the 1950s, was known as the High Priestess of Soul. She became an outspoken civil-rights advocate in the 1960s, but fled to France in her later years after troubles with the International Revenue Service. She died in that country in 2003.
The biopic of Simone's life, titled "Nina," had been plagued by cash-flow problems before Saldana signed on for the role. No release date is set for the film.
© Copyright IBTimes 2022. All rights reserved.
FOLLOW MORE IBT NEWS ON THE BELOW CHANNELS