Zoo Elephant In Albuquerque Tests Positive for Tuberculosis
KEY POINTS
Testing of fluid from Albert's trunk yielded positive results for TB
The zoo has previous experience in successfully treating elephants with TB
Guests will still be able to see Albert at his habitat in the zoo
An Asian elephant at the ABQ BioPark Zoo in Albuquerque has tested positive for tuberculosis (TB). His conditions look good for full recovery, and there is said to be no risk of zoo visitors contracting the disease from him.
It was during routine bloodwork that the veterinary staff at ABQ BioPark first noticed the abnormalities, according to the announcement from the City of Albuquerque. The 24-year-old elephant, Albert, was reportedly not presenting any signs of tuberculosis (TB), but testing of the fluid from his trunk yielded positive results for the bacteria.
"TB is not uncommon, which is why the BioPark routinely tests for it," authorities noted. "TB is spread by bacteria from the lungs that get into the air. Individuals nearby who breathe in the air may become infected."
In response, the zoo increased security measures "out of an abundance of caution," like increasing disinfection and limiting access to Albert's barn. TB testing, which is said to be a normal part of elephant care at the zoo, was also done on the other elephants. The results are still pending.
Albert will be treated for TB, something that the zoo previously (and successfully) did for Irene and Alice, two of its other elephants who tested positive for TB in the past. Both of them have tested negative for TB since 2012. DNA sequencing will also be done to see if the strain that caused Albert's TB is the same as the one that sickened Alice and Irene.
As for Albert, his condition is looking good for a full recovery.
"Our regular preventative health care protocol allowed us to detect this disease in its very early stages," Dr. Carol Bradford, the senior veterinarian at the zoo, said in the announcement. "Albert is otherwise very healthy, and we are optimistic that this course of treatment will cure his disease."
According to the zoo, it's possible that just like Irene, Albert may have had a latent TB infection that became active. Apparently, Irene had it when she was rescued by the zoo in 1998, and it became active in 2000.
Latent TB is when one's body has TB bacteria but not TB disease. One cannot spread the bacteria with latent TB. Exactly what causes latent TB to be active is unclear.
Albert's contact with other elephants was "immediately" restricted once he was suspected to have TB. Staff who may have been exposed to Albert were also tested for TB, though this is already standard practice among staff members working in animal areas.
There is no risk for zoo guests to contract TB from Albert, authorities noted. This is because Albert doesn't get close enough to them to spread the bacteria through the air they breathe.
Guests may still see Albert at his habitat, though they might notice weight loss on him as a result of the treatment. When Albert is no longer contagious, he may once again opt to interact with the other elephants in the herd.
"BioPark staff are taking appropriate precautions while providing Albert with exceptional care," authorities noted.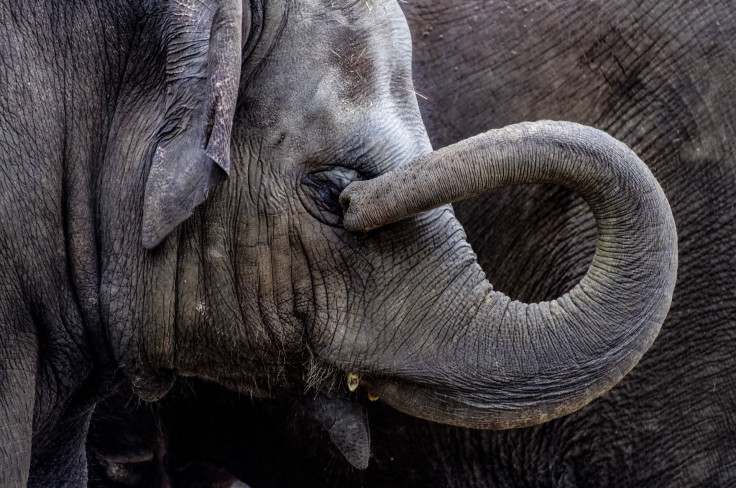 © Copyright IBTimes 2023. All rights reserved.