ZTE Ban Could Fast-Track China's Tech Ambitions, At Silicon Valley's Expense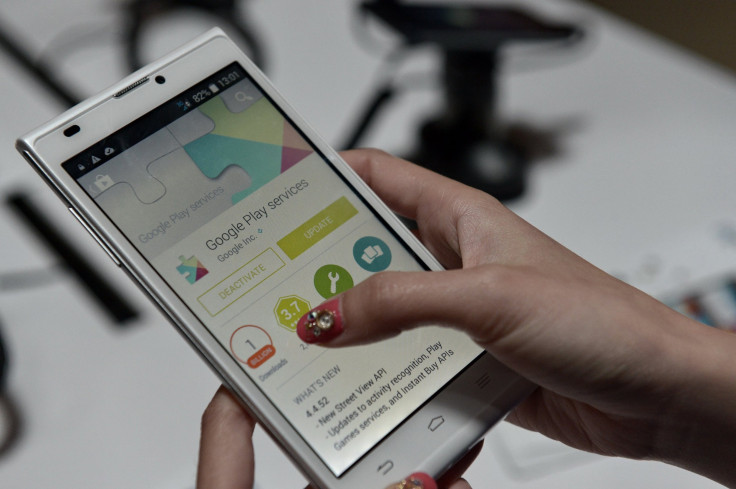 Six months ago Chinese President Xi Jinping posed for a photograph in Seattle with some of the U.S. tech industry's most powerful execs — including Facebook founder Mark Zuckerberg, Apple CEO Tim Cook and Amazon chief Jeff Bezos — amid talks aimed at giving their companies greater access to China's fast-growing market.
Now any optimism that arose from those talks may be slipping away. A U.S. government ban imposed this week on Chinese telecommunications manufacturer ZTE Corp. could backfire and have huge repercussions for the hundreds of U.S. tech companies looking to the People's Republic for growth.
The U.S. Department of Commerce on Monday banned American companies from selling components to ZTE, a rare move by D.C. against a foreign company. Commerce department officials said ZTE violated U.S. export rules when it sold products using certain American-made components to Iran.
The ban will take a heavy toll on ZTE, which relies on U.S companies to supply 43 percent of the components used in its products, which include smartphones and networking equipment. ZTE has said it will cooperate with the U.S. government to find a "resolution," but Chinese state media said the ban could prove "crippling" for the world's fourth-largest manufacturer of telecoms equipment.
In the U.S., ZTE is best known for phones like the Z Max 2 and is currently ranked as the fourth-biggest smartphone seller in the country by market share, behind Samsung, Apple and LG, according to figures from research company IDC.
A source close to the company's U.S. operations told International Business Times, "It is too early to speculate if these allegations will impact ZTE USA," pointing out that ZTE USA is not on the government's banned list. However, all ZTE smartphones are made in China by the parent company, so it is highly likely the ban will hurt smartphone sales in the U.S.
The impact on ZTE in the short term is likely to be significant, but the bigger hit could be to the U.S. economy, a senior trade lobbyist with knowledge of the technology sector — and specifically its business in China — told IBT, calling the move "enormously unsettling." The source asked to remain anonymous, as he was not authorized to speak about the issue.
According to figures from Bloomberg Supply Chain, ZTE buys $450 million worth of components from U.S. companies every quarter. Then there are the distributors. Far and away the biggest is Avnet, a business-to-business seller of electronics components, which accounts for almost a quarter of these sales. The company saw its stock take a hit following the announcement of the ban Monday but has since recovered slightly.
Other major ZTE suppliers are household names, including Qualcomm and Intel, which sell $40 million and $34 million worth of products to ZTE each quarter, respectively. None of the companies affected have commented publicly on the matter, but insiders say tech companies in the U.S. are fearful that the problem could metastasize.
"This feels very much like we are clearly in the middle of a technology trade war escalation," Chris DeAngelis, a consultant at Beijing-based Alliance Development Group, told the Wall Street Journal. "ZTE is an important state-influenced company. You're aiming close to the heart."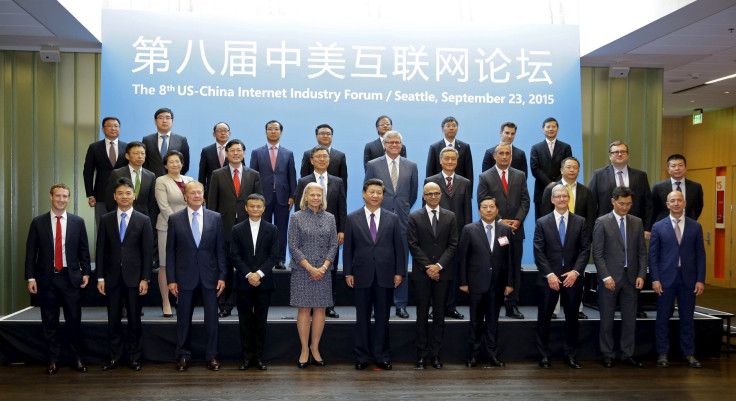 Without its normal supply line, ZTE will have to look elsewhere for its components, and this could play right into the hands of a Chinese government looking to bolster its domestic tech industry as it seeks to reduce its reliance on bloated, state-run industrial companies.
Xi has long identified the development of an indigenous chip industry as a top national security priority for China. The country is a huge purchaser of semiconductors, and in 2013 it spent more on importing chips than it did on oil imports, according to research from Sanford C. Bernstein. It buys more than half of all the semiconductors sold every year — and that percentage is growing.
However, the world's second-biggest national economy does not have a single company among the world's top 10 chipmakers, a list dominated by U.S. vendors.
To lessen reliance on foreign companies, Xi has pledged 1 trillion yuan ($161 billion) over 10 years to develop a Chinese chip industry, according to local media reports last July. Beyond financial support, Xi has rolled out a series of policies, many of them said to be discriminatory against foreign companies, which over time will help develop indigenous capabilities as well as help wean Chinese companies off foreign suppliers.
While these policies to date have not resulted in a chip supplier that can compete with Qualcomm or Intel, there have been some successes. Inspur, a Chinese server company, became the first Chinese brand to top the list of server suppliers in the country in 2014.
Officially the Chinese government has not denied the U.S.' allegations against ZTE, but it has criticized Washington's move as an "illegitimate action." Now there are fears within the U.S. tech sector that this is just the beginning and that China will react angrily to the ban and use it as justification to restrict tech imports while its own industry builds steam.
"[The Chinese] reaction will be to double down on what they are already doing, which is to try and develop an indigenous capacity through both legal, as well as illegal, means so that their companies are not susceptible, are not dependent [on foreign suppliers]," the lobbyist said.
There are also concerns that this issue will escalate and could become a talking point during the presidential race — specifically for Republican front-runner Donald Trump — and that any further actions by the U.S. government against Chinese firms will only escalate an already troubling situation for Silicon Valley.
© Copyright IBTimes 2023. All rights reserved.