10 Best Netflix Movies Leaving This Week (July 10-16, 2022)
KEY POINTS
Several movies are leaving Netflix this week
"Justice League" and "Wonder Woman" will no longer be available to stream on the platform after Friday
"The Great Gatsby," "Dunkirk" and "Sully" will also be removed from the site
Netflix will remove several films from its service this month.
A number of movies and TV shows leave the streaming platform every month because of licensing agreements. According to its website, Netflix considers the availability of the rights to the title, how popular it is in a region and how much it costs to license when deciding which films and series to retain.
More than 40 films will no longer be available on the website after this week, according to the Independent. Here's a list of 10 of the best movies leaving Netflix this week so subscribers can watch them before they're taken down.
1. "Big Momma's House" (2000)
"Big Momma's House" is a classic action-comedy that stars Martin Lawrence as FBI agent Malcolm Turner, who decides to impersonate Southern granny Big Momma. The film garnered $174 million at the box office when it was released in 2000.
The movie, which is set to leave Netflix Friday, also stars Paul Giamatti, Nia Long, Jascha Washington and Terrence Howard.
2. "The Duchess" (2008)
Keira Knightley stars as the beautiful and alluring Duchess of Devonshire in this movie based on the bestselling novel "Georgiana, Duchess of Devonshire" by Amanda Foreman.
The film, which won an Academy Award for best achievement in costume design back in 2009, will leave the streaming platform Thursday.
3. "Fantastic Mr. Fox" (2009)
"Fantastic Mr. Fox" is no ordinary animated film as it features a star-studded cast, including George Clooney as Mr. Fox and Meryl Streep as Mrs. Fox. The movie centers on a fox who returns to his old cunning ways despite living a happier and normal life.
It will no longer be available on Netflix after Friday.
4. "Anohana: The Flower We Saw That Day" (2011)
Anime fans who haven't seen "Anohana: The Flower We Saw That Day" should check it out before it leaves Netflix Friday. It received praise from viewers for its realistic yet lighthearted plot and relatable characters. It has an 8.2 rating on IMDb, 4.8 rating on Crunchyroll and 8.3 rating on MyAnimeList.
5. "The Great Gatsby" (2013)
"The Great Gatsby" was one of Leonardo DiCaprio's best yet most underrated films. He stars alongside Tobey Maguire, Carey Mulligan, Joel Edgerton, Isla Fisher, Jason Clarke and Elizabeth Debicki in the movie.
The film, which is an adaptation of F. Scott Fitzgerald's 1925 novel of the same name, will leave the streamer Friday.
6. "Sully" (2016)
"Sully" is based on a real-live event dubbed "The Miracle on Hudson" where pilots Chesley "Sully" Sullenberger and Jeffrey Skiles saved the lives of 155 passengers in 2009 when their airplane's engine malfunctioned.
The film stars Tom Hanks as the titular pilot. It will be removed from Netflix Friday.
7. "Justice League" (2017)
Zack Snyder banded all of the most iconic DC Comics heroes in this film, which saw Superman (Henry Cavill), Batman (Ben Affleck), Wonder Woman (Gal Gadot), The Flash (Ezra Miller), Aquaman (Jason Momoa) and Cyborg (Ray Fisher) fighting side by side. It was one of the most anticipated films of the year back in 2017 and earned $657.9 million at the box office.
8. "Wonder Woman" (2017)
Following the success of "Justice League" in 2017, Gadot reprised her role as Wonder Woman in this film released in the same year. Her portrayal of the superhero and Diana Prince's tandem with Steve Trevor (Chris Pine) were loved by fans and helped the flick earn $822.8 million at the worldwide box office.
Both DC films will leave Netflix Friday.
9. "Dunkirk" (2017)
When "Dunkirk" was first announced, it instantly trended on social media due to one of its cast members, former One Direction singer Harry Styles. The war film was written, directed and produced by Christopher Nolan and depicted the Dunkirk evacuation of World War II.
Fans can watch it on Netflix until Friday.
10. "Dolittle" (2020)
"Dolittle" marked Robert Downey Jr.'s first post-MCU role. He stars as the titular physician who can talk to animals. Other cast members include Tom Holland, Emma Thompson, Selena Gomez, Rami Malek and Octavia Spencer.
The movie is set to leave the streamer this Friday.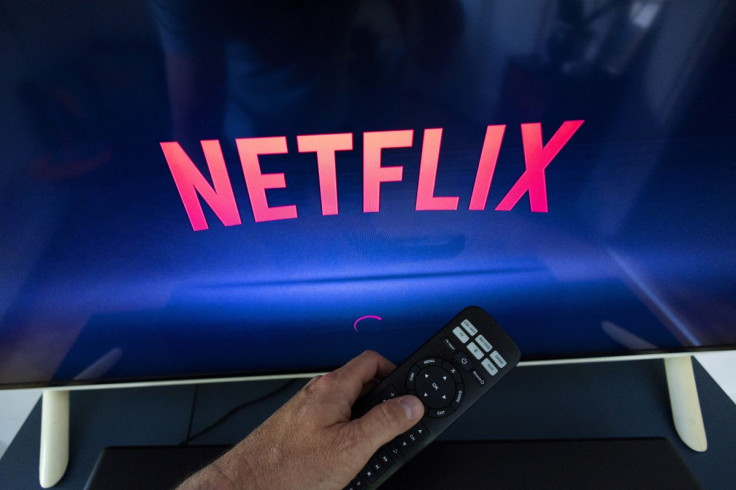 © Copyright IBTimes 2023. All rights reserved.