10 Celebrities Who Were Born Rich And Have Very Wealthy Parents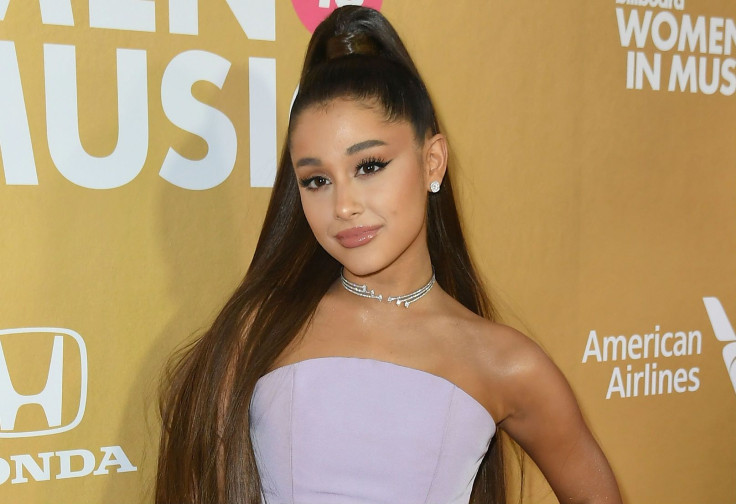 KEY POINTS
The list of celebrities who were born into rich or prominent families includes Cara Delevingne and Julia Louis-Dreyfus
CNN broadcaster Anderson Cooper is the son of Vanderbilt heiress and socialite Gloria Vanderbilt
Ariana Grande's parents helped her find gigs before she became famous
While many Hollywood stars worked their way to the top from humble beginnings, there are also some celebrities who were already rich before they became famous.
Here's a list of 10 celebrities who came from wealthy families.
1. Lana Del Rey
"Summertime Sadness" singer Lana Del Rey's father is Rob Grant, the millionaire CEO and president of a real estate investment and brokerage firm. He also founded Web Media Properties, a media and publishing company that operates 8,000 specialty sites.
The 37-year-old singer-songwriter reportedly attended a boarding school that cost about $40,000 a year, according to Insider.
2. Julia Louis-Dreyfus
Julia Louis-Dreyfus' late father William Louis-Dreyfus was a billionaire businessman who led the family's multi-billion French conglomerate Louis-Dreyfus Group, which was founded by her great-great-grandfather. The group's interests span agriculture, food processing, international shipping and finance.
But despite being born into wealth, the seven-time Emmy winner denied ever being a billionaire heiress, saying in an interview that only her father's business "is valued in billions."
"It's unbelievable because whatever I do, people just assume it's true," she previously told Rolling Stone. "Welcome to the f---ing Internet."
3. Anderson Cooper
Broadcaster Anderson Cooper was born into a privileged family in New York high society.
The 55-year-old CNN anchor is the son of Gloria Vanderbilt, a former fashion designer and actress, and the heiress of the Vanderbilt lineage. His great-great-great-grandfather became one of the richest Americans in history after making a fortune in the shipping and railroad industry, according to BuzzFeed.
4. Adam Levine
Maroon 5's Adam Levine is the son of Fred Levine, the founder of the Los-Angeles based retail chain M. Fredric.
The 43-year-old singer used to attend Brentwood School, an extremely expensive private school in Los Angeles where he met his two bandmates Jesse Carmichael and Mickey Madden.
5. Gwyneth Paltrow
Long before she made a name for herself as an actress and won an Oscar, Gwyneth Paltrow had been used to the Hollywood limelight, with her father Bruce Paltrow being a TV and movie director and producer, and her mother Blythe Danner being a Primetime Emmy- and Tony-winning actress. She also has a famous godfather in director Steven Spielberg, according to BuzzFeed.
The 49-year-old "Iron Man" actress attended Crossroads School in Santa Monica, California, and an all-girls private school in Manhattan, New York, named the Spence School.
6. Rashida Jones
Like Paltrow, "The Office" actress Rashida Jones also has famous parents. Her father is Quincy Jones, one of the most influential jazz musicians of the 20thcentury, who has been nominated for 80 Grammy Awards. Her mother is veteran actress Peggy Lipton.
7. Cara Delevingne
Cara Delevingne's family has powerful connections and ties with the royal family.
According to Vogue, the "Paper Towns" actress' grandmother Janie Sheffield was once a lady-in-waiting to Queen Elizabeth II's sister Princess Margaret, and her grandfather Sir Jocelyn Stevens is the former owner and publisher of Queen magazine, now known as Harper's Bazaar.
The model's father, Charles Delevingne, is a property magnate, while her godmother is actress Joan Collins.
"I grew up in the upper class, for sure," Delevingne previously told Vogue. "My family was kind of about that whole parties-and-horse-racing thing. I can understand it's fun for some. I never enjoyed it."
8. Michelle Williams
Golden Globe winner Michelle Williams may have been born in a small town in Montana, but her father Larry Williams is well-known in the trading industry. In addition to writing a number of books on stocks and commodity trading, he won the 1987 World Cup Trading Championship after turning $10,000 into over $1.1 million in 12 months.
9. Jaden Smith
Jaden Smith and his sister Willow Smith's father, Will Smith, is one of the highest-paid actors in the entertainment industry, while their mother, Jada Pinkett Smith, is an actress and talk show host.
10. Ariana Grande
"Thank U, Next" singer Ariana Grande worked her way up to become one of the biggest music artists in the industry. But before she hit it big, her parents supported her and helped her find gigs where she could perform.
Her mother Joan Grande is the CEO of Hose-McCann Communications, and her father Edward Butera founded a graphic design firm in Florida, Collider reported.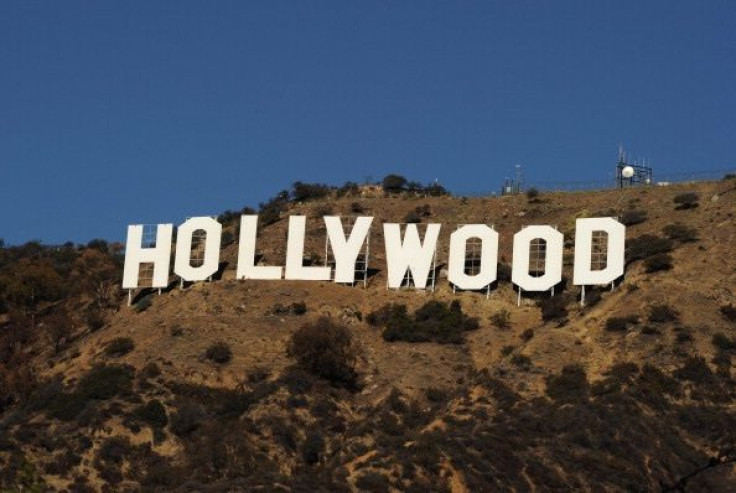 © Copyright IBTimes 2022. All rights reserved.
FOLLOW MORE IBT NEWS ON THE BELOW CHANNELS