10 DIY Gift Ideas For Your Loved One This Valentine's Day
Valentine's Day is right around the corner and now is the time people usually scramble to get last-minute gifts for their special ones. People drunk in love don't usually put a cap on the price they intend to pay, just so that they can make their partner's day special. But love doesn't always have to be so expensive. Love is love, whether it comes in the form of a letter or a $500 customized trinket.
So, this Valentine's Day, why not try and do something yourself to make your loved one's day more special? If you're wondering what to do, here are 10 ideas for DIY gifts to spread the love.
1. A scrapbook with every small detail about your relationship
There surely is a story behind your relationship, however exciting or simple it may be. With time, the fine details may fade away, but if you make a note of all those memories, it'll stick around with you forever.
2. Customize your own perfume for your partner
Going to a fancy store to get an expensive perfume for your boo on Feb. 14 is such a cliche. Instead, why not get the ingredients and fragrances yourself and make a one-of-a-kind perfume?
3. Put together a date night jar so you never run out of ideas for a fun date
If you've been together a while, date nights don't really happen that often, do they? So this Valentine's Day, why not come up with a list of ideas for a fun date night, put them in a jar, and pull out one when you're at a loss for ideas.
4. Engrave beer and wine glasses with your initials
There really is something about seeing your initials beside your partners. It makes perfect sense to get it engraved on a pair of wine glasses or beer mugs so that you're always reminded of how grateful you are to have them in your life.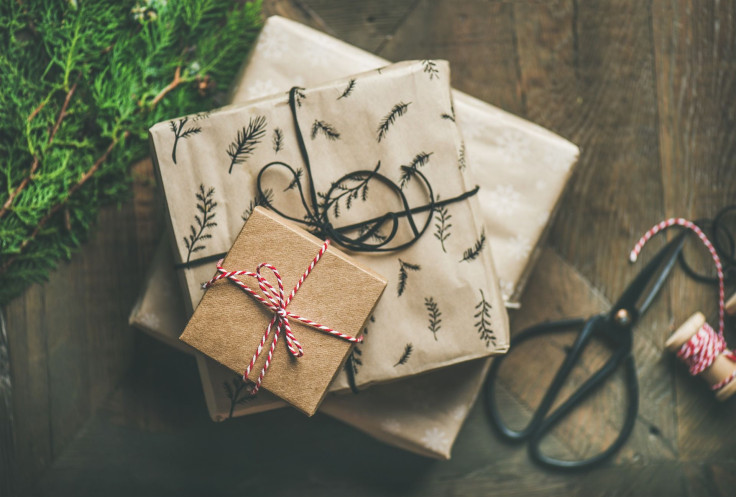 5. Origami bouquet, but with little notes inside each paper flower
Origami may seem complicated, but an online tutorial will make it seem like a piece of cake. To spice things up, write tiny notes of love inside each paper before turning them into works of art.
6. A thumbprint mason jar
Everyone has a unique thumbprint, but it will form a unique heart shape when put together. So go ahead, dip your thumbs in paint and form a heart together, which is just as unique as your love.
7. Make your own candles
Nothing spells romance like candles but making them yourself, together with your partner is sure to elevate your relationship to the next level. It is an experience in itself, and will most definitely leave your home smelling amazing.
8. Cute handmade cards
Cards are a staple Valentine's Day gift, but why get something with a standard message when you can just make one of your own, with a cute message, image or a trinket? The options are really endless.
9. A wreath with nothing but wildflowers
Flowers, again, are a Valentine's Day special, but instead of getting roses, why not get out, find some pretty-looking flowers and assemble them to make a wreath? It's unique and shows just how much love you have for your partner.
10. A grand sign expressing your love
Finally, why not go all out and declare your love with a grand sign. Just get yourself a canvas and paint your heart out; it doesn't have to be pretty, but it is a symbol of your love for your partner, which is all that matters.
© Copyright IBTimes 2022. All rights reserved.
FOLLOW MORE IBT NEWS ON THE BELOW CHANNELS