100 Best K-Pop Songs Of All Time: BTS Hit At No. 4, BLACKPINK At 6
KEY POINTS
Rolling Stone released its list of "100 Greatest Songs in the History of Korean Pop Music"
Girls' Generation's 2009 song "Gee" was hailed as the best K-pop song of all time
BTS' "Spring Day" ranked fourth, while BLACKPINK's "DDU-DU DDU-DU" ranked sixth
Rolling Stone has shared its list of the top 100 K-pop songs of all time.
On Thursday, Rolling Stone released its "100 Greatest Songs in the History of Korean Pop Music" list, along with the reasons the tracks were chosen. The selected songs were also compiled into one Spotify playlist.
In the top 10 are songs from Wonder Girls, Seo Taiji and Boys, 2NE1, BIGBANG, BLACKPINK, Cho Yong Pil, BTS, IU, H.O.T., and Girls' Generation.
BTS' 2017 song "Spring Day" from the group's "You Never Walk Alone" album was ranked No. 4 on Rolling Stone's list.
Jae-Ha Kim, one of the contributors to the Rolling Stone list, described "Spring Day" as "a timeless meditation on friendship, sorrow, and regret."
"The soaring 2017 power ballad is full of lush vocals and soulful rapping, as the group movingly evokes powerful feelings of loss, memory, and hope for the future," Kim added, pertaining to the song's lyrics, "The morning will come again/Because no darkness or no season can last forever."
He added that "Spring Day," which was understood as a tribute to the victims of the 2014 Sewol Ferry disaster, is "arguably the most beloved song" in BTS' catalog.
The 2018 song "DDU-DU DDU-DU" by BLACKPINK took the sixth spot on the list for its confident "girl crush" energy, said Rolling Stone contributor Crystal Leww.
"Each member's charms are on display: Jennie's raps are thrilling, Lisa performs with a wink and a smirk, Rose's unique vocal timbre shines, and Jisoo's quiet confidence balances it all out," added Leww.
According to her, though BLACKPINK has taken the group's EDM trap template sound to global heights, the song "DDU-DU DDU-DU" remains iconic.
Girls' Generation took the lead in the list as Rolling Stone's best K-pop song in the history of Korean pop music with the group's 2009 song "Gee."
The song almost never happened because SM Entertainment planned to release "Dancing Queen" as the lead single of Girls' Generation's 2009 debut EP, according to Joshua Minsoo Kim of Rolling Stone.
"This enduring hit overflows with rapidly repeated syllables, every utterance becoming an onomatopoeic expression of joy. That bolsters how the song wields aegyo (a Korean term for cutesy behaviors and speech) as a dizzying, maximalist aesthetic," Kim described "Gee."
"Gee" was followed by H.O.T.'s 1996 song "Candy" at the second spot and IU's 2010 song "Good Day" at No. 3.
K-pop legend Cho Yong Pil's 1980 song "Short Hair" ranked fifth.
BIGBANG's 2008 "wistful piano dance anthem" "Haru Haru" placed seventh on Rolling Stone's best K-pop songs list, followed by 2NE1's 2011 song "I Am the Best," Seo Taiji and Boys' 1992 song "I Know," and Wonder Girls' 2007 song "Tell Me" at No. 8, No. 9, and No. 10, respectively.
According to Rolling Stone, the birth of modern Korean pop music is often dated to 1992, when the dance-oriented trio Seo Taiji and Boys performed the song "I Know" on MBC.
But K-pop songs from the eras of folk protest anthems, ballads of mourning and change, as well as trot were also included on the list.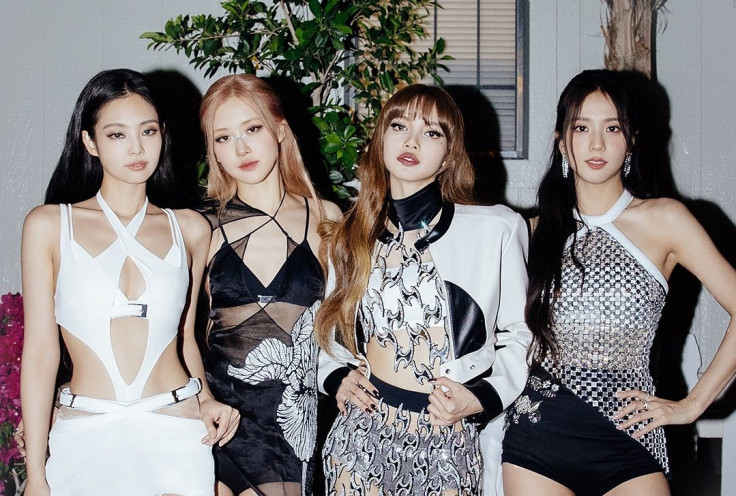 © Copyright IBTimes 2023. All rights reserved.