'1000-Lb Sisters' Star Tammy Slaton Ditches Oxygen Support After 300-Pound Weight Loss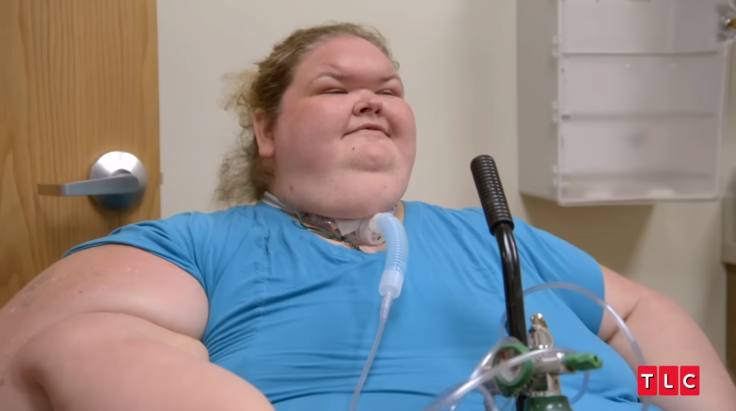 KEY POINTS
Tammy Slaton shared a series of selfies via Instagram Friday
The "1000-Lb Sisters" star is not wearing an oxygen tube in her latest photos
Slaton's fans congratulated her on her weight loss progress and expressed how proud they were of her
Tammy Slaton has shared new photos of her dramatic transformation after undergoing weight loss surgery last year.
The 36-year-old "1000-Lb. Sisters" star noticeably ditched her oxygen tube, which she had been using for months, while posing for the series of selfies she posted via Instagram Saturday.
Slaton sported a white flower top, jean jacket, her signature glasses and a silver necklace in the photos.
"Six beautiful photos of myself without filters," she wrote in the caption.
The post received warm responses from Slaton's fans and supporters, who were happy to see her weight loss progress. Many of them congratulated her while expressing how happy they were for her.
"You look great. Congratulations, all your hard work shows. You are glowing from the inside out. Keep going beautiful," one commented along with a red heart emoji.
Another wrote, "Gosh, I like you even better without the filters! You look even more beautiful!"
"You look amazing, Tammy. My daughter and I have watched your transformation since day 1," a third commenter wrote.
"The oxygen is gone!!!! [raising hands emoji] You're looking beautiful [red heart emoji]," a different netizen opined.
"I'm so proud of you, Tammy!!! And thank you for showing your true beauty with no filters!! You don't need them!!" another user said.
Slaton's weight loss surgeon Dr. Eric Smith also commented on the post, writing: "So proud of you."
In the latest season of "1000-Lb. Sisters," Slaton achieved her weight loss goal while staying at the weight loss rehab facility in Ohio.
The TLC star needed to drop from 717 pounds to 550 pounds in order to qualify for weight loss surgery, but she managed to make it down to 534 pounds.
Since undergoing surgery, Slaton has been sharing photos of herself on social media to document her weight loss. In her previous posts, including the one she posted five days ago, she was still using oxygen support.
Slaton was also recently spotted out walking on her own. She previously had to use a wheelchair or a walker to assist with her mobility.
Slaton has lost around 300 pounds in total in the past 18 months, an unnamed friend told the U.S. Sun. International Business Times could not independently verify this information.
In March, the Southern Indiana Combat Production, a premier mixed martial arts production, shared on Facebook some snaps of Slaton, her sister Amy, and other family members during their visit.
The photos were reshared on Reddit, where fans expressed how happy they were to see Tammy standing unassisted.
"Looks like she's off her walker, which would be fantastic! Good for her either way. So glad she's taking this seriously," one person commented.
Another wrote, "This is the first time I've seen Tammy stand and look like she's actually okay to stand alone. Good for her!!!"
"Wow, it's kinda weird 'cause I've never seen her stand. Didn't know she was so short. Good for her!" a third user added.
"People keep saying they can't tell she's lost a massive amount of weight. Look at her! She's half the size she used to be and it's obvious!" a fourth netizen opined.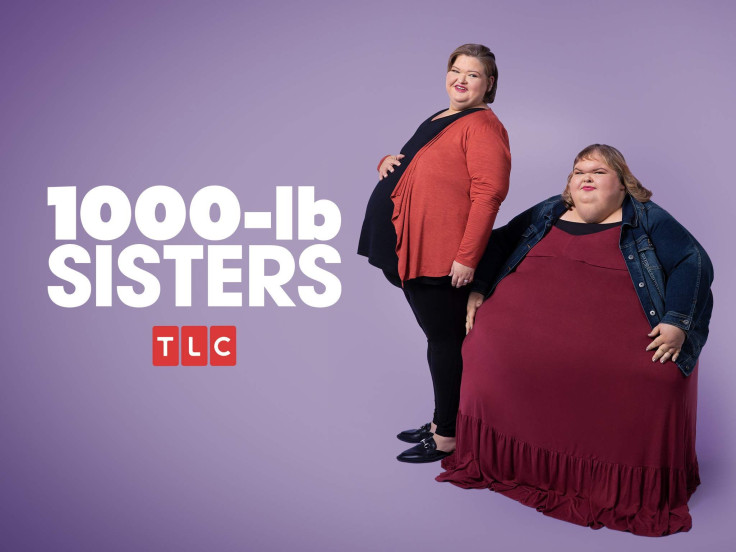 © Copyright IBTimes 2023. All rights reserved.