12 Korean Actors And Idols Who Starred In Hollywood Movies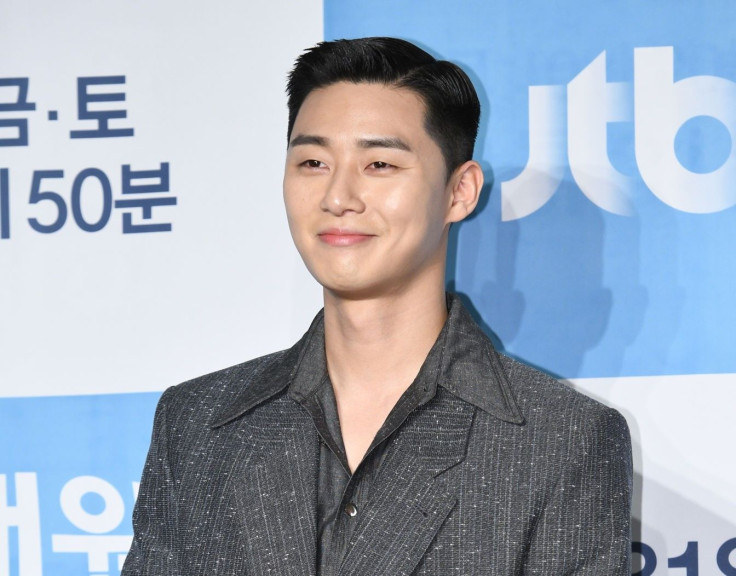 KEY POINTS
One of the centers of entertainment in the world is South Korea
South Korea is the home of K-pop and K-drama
Korean stars have appeared in Hollywood movies and shows
One of the centers of entertainment in the world is South Korea, the home of K-pop and K-drama. It has produced worldwide groups – such as BTS and Blackpink – and internationally acclaimed films, such as "Parasite" and "Okja." Korean actors, actresses and idols are understandably popular in their home country. But we now see them in Hollywood movies and American shows as a sign of the changing entertainment landscape.
Let's take a look at 12 Korean stars who have made it to Hollywood:
1.
Ma Dong-seok
Though he became an American citizen at the age of 19 when his family moved to the U.S., Ma Dong-seok has made a name for himself in South Korea for the impressive roles he has taken on. Some of them even became memorable characters due to their epic scenes. If you've watched "Train to Busan," you'd remember one of its most iconic scenes involving Ma Dong-seok. His performance in the zombie movie even earned him a nomination for Best Supporting Actor at the 2017 Asian Film Award, the 2016 Blue Dragon Film Award and the 2017 Baeksang Arts Award. Aside from "Train to Busan," he also starred in "Derailed," "The Bros" and the 2019 Marvel hit "Eternals," where he played the role of Gilgamesh starring alongside Angelina Jolie, Salma Hayek and Kit Harington.
2.
Lee Byung-hun
Korean actors and actresses are not just known for K-dramas. They also show their acting skills in action, sci-fi and even comedy. Lee Byung-hun, in particular, has worked with a plethora of projects such as "Inside Men," "I Saw the Devil," "A Bittersweet Life," "Squid Game" and the 2009 Hollywood hit "G.I. Joe: The Rise of Cobra," where he played the role of Storm Shadow. His character also returned for the 2013 sequel "G.I. Joe: Retaliation." He has also starred in other Hollywood hits such as "Terminator Genisys," "Misconduct," "The Magnificent Seven" and "The Fortress and Keys to the Heart." He is also the first actor from his home country to present an Oscar at the Academy Awards in 2016. Lee Byung-hun is not just talented in acting; he also knows how to speak English, French and Mandarin Chinese.
3.
Youn Yuh-jung
Versatile actors and actresses prove that a prosperous career comes with hard work. Youn Yuh-jung is one of South Korea's gems when it comes to acting, and the long list of projects attached to her name is proof. Her star power reached international entertainment viewers when she starred in "Minari," an American drama released in 2020. She starred alongside other Korean actors and actresses, showing the international audience that their country has produced great actors across generations. "Minari," which follows the story of a South Korean family who immigrated to the U.S. in the '80s, earned several U.S. awards. Youn Yuh-jung marked history by becoming the first Korean star to bring home an Oscar. She also won a SAG and BAFTA award for her role. Youn Yuh-jung also starred in "The Housemaid," "The Taste of Money," "The Bacchus Lady" and "Canola."
4.
Bae Doona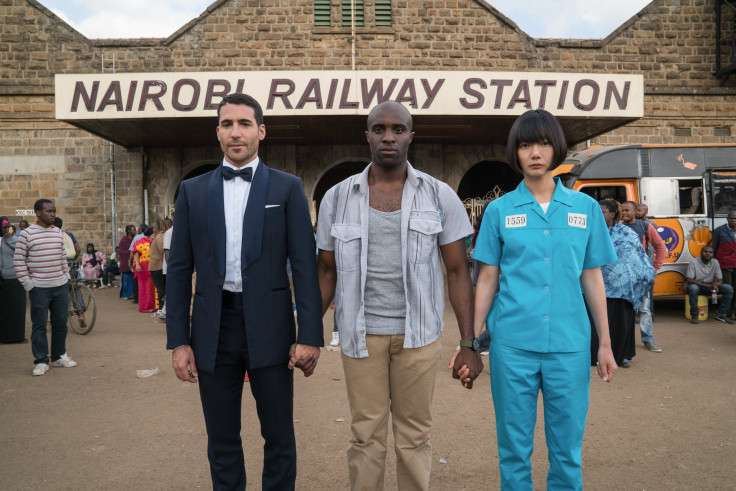 Bae Doona is one of the most successful Korean stars in Hollywood, and perhaps one of the most recognizable Asian stars on Netflix. She starred in Hollywood films such as "Cloud Atlas" and "Jupiter Ascending," but she is probably most recognized for her role in the Netflix series "Sense8," which also starred another Korean actor, Son Suk-ku. She was also part of the Netflix show "Kingdom," which brought together zombies and period dramas. She has been acting for over two decades. Back home in South Korea, she has starred in "Sympathy for Mr Vengeance," "The Host" and "Air Doll." She has received the Golden Crown Order of Cultural Merit, given by the South Korean government to people who have made a remarkable contribution to South Korean entertainment and art. With her star power continuing to shine, she is set to appear in an upcoming film called "Rebel Moon," directed by Zack Snyder.
5.
Rain

Rain is one of the most iconic South Korean celebrities. From starting as a member of the boy group Fan Club in the 90s, he has nurtured his career in entertainment and ventured into entrepreneurship and acting. He released seven albums and has gone on concerts and tours, including a sold-out performance at the Madison Square Garden. If you're not into music, you would still recognize him in film. He made his acting debut in Hollywood in the 2008 action comedy film "Speed Racer," followed by "Ninja Assassin" in 2009. He also starred in "The Prince" alongside Bruce Willis and Jason Patric. Rain is married to one of the highest-paid K-Drama actresses in Korea, Kim Tae-hee.
6.
Lee Joon-gi
K-drama fans will recognize Lee Joon-gi for his roles in "The King and the Clown," "My Girl," "Iljimae" and "Flower of Evil." International viewers will be familiar with him through his role in "Resident Evil: The Final Chapter," where he made a special appearance as an antagonist to the character of Milla Jovovich. His martial arts skills have made his appearance in the film even more memorable. Passionate in his craft, Lee Joon-gi aims to be a true actor who can make his mark. And he is on the right path if his accolades from the Korean Film Awards, Grand Bell Awards and MBC Drama Awards are anything to go by. He is also another multi-lingual actor; he can speak Japanese, Mandarin Chinese and English on top of Korean.
7.
Han Hyo-joo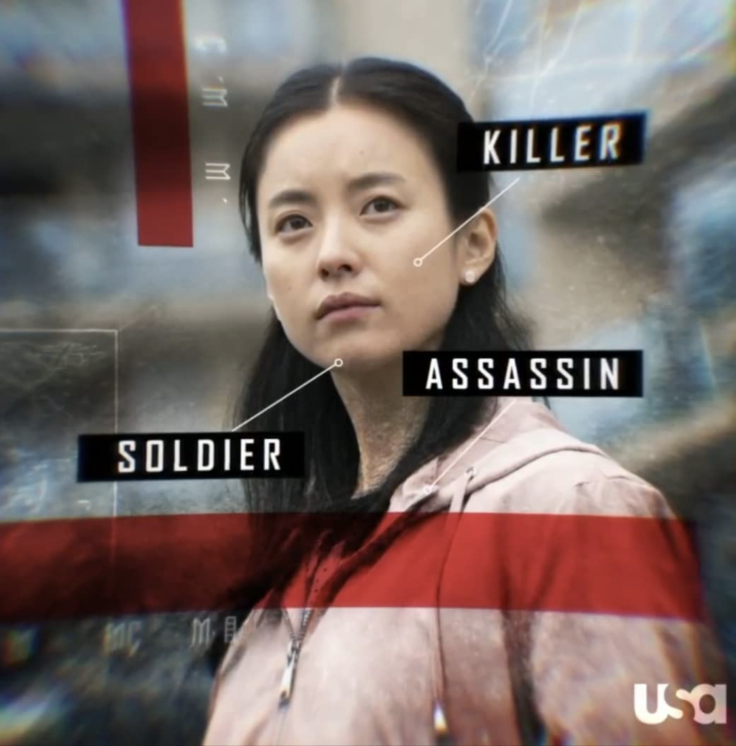 Avid fans of the "Bourne" film series would be familiar with the TV show "Treadstone," which was released in 2019. Han Hyo-joo made her presence known to a wider audience through her role in the drama series connected to such a classic, with her role showcasing her versatile acting chops in intense sequences and engaging action scenes. Han Hyo-joo has also appeared in Korean films such as "Masquerade," "Cold Eyes," "Love 911" and "The Beauty Inside." Her TV show credits include "Heaven & Earth," "Iljimae," where she starred alongside Lee Joon-gi, "Brilliant Legacy" and "Dong Yi."
8.
Jun Ji-hyun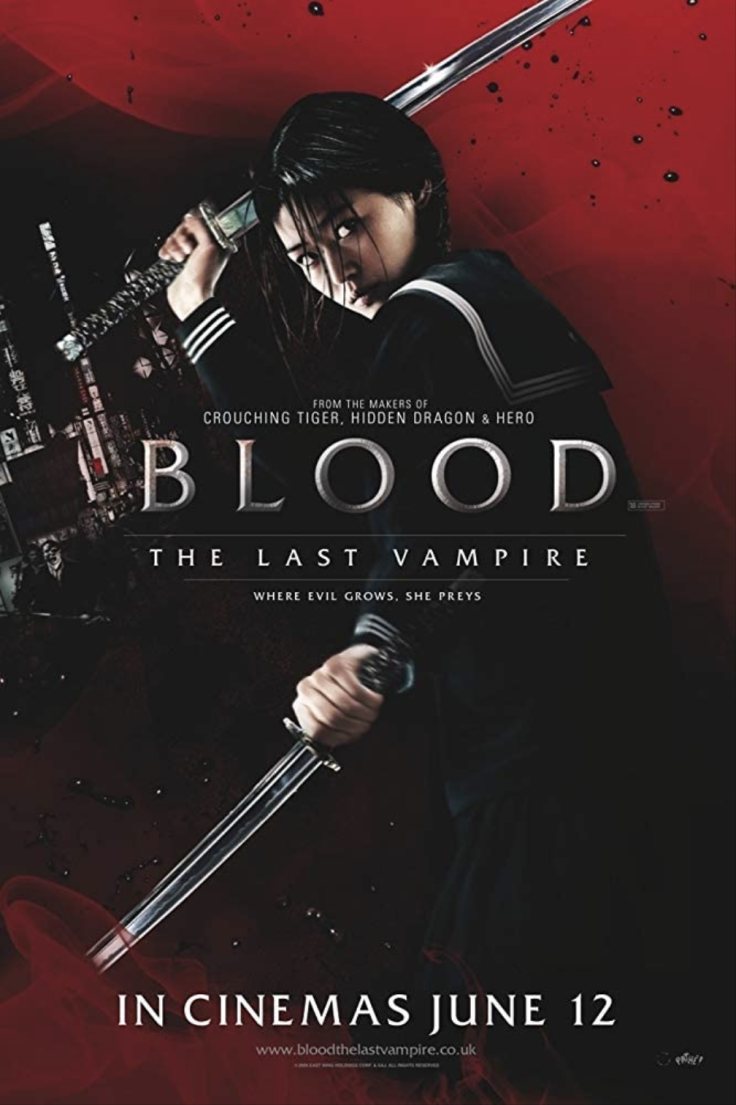 One of the highest-paid actresses in K-Drama, Jun Ji-hyun, who also goes by the English name Gianna Jun, has made her mark in Hollywood. Her fame is often credited to her role in the film "My Sassy Girl," which in itself has reached a wide audience outside South Korea, but she has become even more popular after the release of the 2011 film "Blood: The Last Vampire." She starred alongside Hugh Jackman and Li Bingbing in the historical drama. Jun Ji-hyun has also starred in some of the most popular K-dramas in recent years, including "My Love from the Star" and "The Legend of the Blue Sea." Her film credits include "Il Mare," "Windstruck" and "The Berlin File."
9.
Park Seo-joon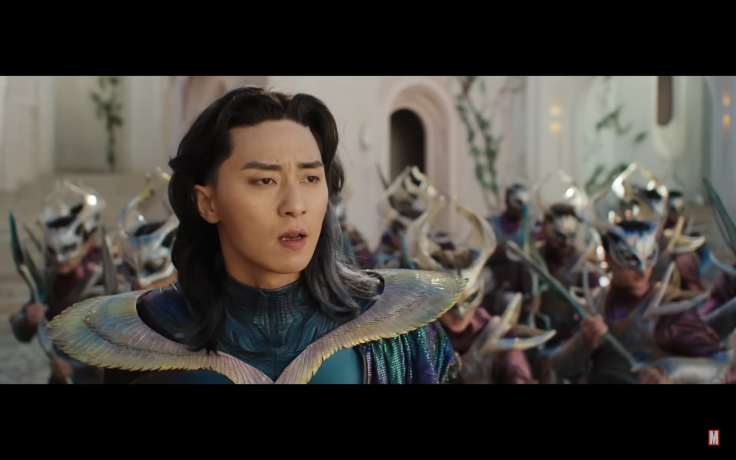 One of the most highly-anticipated Hollywood films this year, "The Marvels," will mark the entry of Korean actor Park Seo-joon into Hollywood. He is already one of the most popular names in the Korean entertainment industry, which makes it less of a surprise that he is one of the actors joining the Marvel Cinematic Universe. As a testament to his popularity, he is the first Korean actor to receive YouTube's Gold Play button, which is awarded after surpassing one million subscribers. Park Seo-joon made an appearance in the award-winning film "Parasite," and has also starred in various TV series such as "Record of Youth," "Itaewon Class," "What's Wrong With Secretary Kim," "Fight for My Way" and "Hwarang," along with his friend and BTS member V.
10.
Yoo Teo
Yoo Teo has proven himself one of the most enduring and talented actors in the Korean entertainment industry. Not only is he a multi-lingual actor who can speak fluently in German, English and Korean, but he has also starred in several American films, including "Past Lives." The film was released at the Sundance Film Festival in January this year. He has also starred in K-Dramas such as "Love to Hate You," "Vagabond" and "Arthdal Chronicles." He has also been recognized as the Best New Actor for his role in the 2020 film "Vertigo" at the Blue Dragon Film Awards.
11.
Son Suk-ku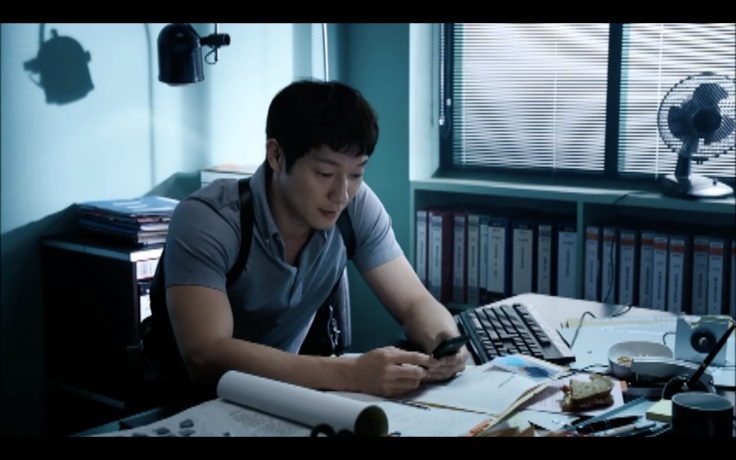 Son Suk-ku's debut on the American small screen could be considered inevitable since the Korean actor actually grew up in the United States. He studied Film, Video, New Media and Animation at the School of the Art Institute of Chicago. He has gained attention after appearing in the series "Sense8," starring opposite Bae Doona and acting alongside an international cast. He has starred in TV shows such as "My Liberation Notes," "Jirisan" and "Designated Survivor: 60 Days." He also appeared in the film "The Roundup," which was co-written by Ma Dong-seok.
12.
Han Ye-ri
Han Ye-ri was a part of the Oscar-nominated film "Minari," starring alongside Steven Yeun, one of the most popular Asian actors today. She started her career with short films and independent films, with her popularity rising steadily after starring in the sports drama "As One." She even learned the Hamgyŏng dialect to portray the role of Yu Sun-bok, a real-life North Korean table tennis player. Her commitment to the arts later paid off after getting cast in "Six Flying Dragons" and "Hello, My Twenties." She was nominated Best Supporting Female at the Independent Spirit Awards and Best Lead Actress at the New York Film Critics Online for her role in "Minari." Han Ye-ri also received the Prime Minister's Commendation from the South Korean government, a recognition of her contribution to South Korea's pop culture.
FOR FREE to continue reading
✔️ Unlock the full content of International Business Times UK for free
offer available for a limited time only
✔️ Easily manage your Newsletters subscriptions and save your favourite articles
✔️ No payment method required
Already have an account?
Log in
© Copyright IBTimes 2023. All rights reserved.