'12 Monkeys' TV Series Spoilers: Is Deacon Alive In Season 3? Syfy Show's Showrunner Teases Todd Stashwick's Come Back [PHOTO]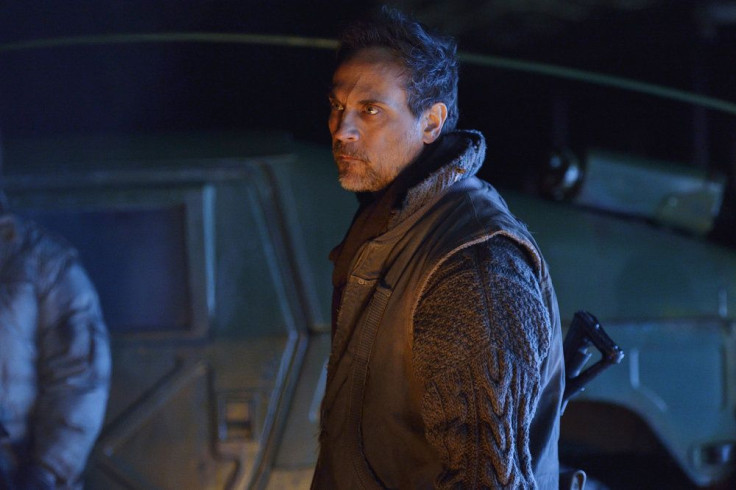 Syfy series "12 Monkeys" blew away fans with its mindboggling Season 2 finale. The Witness was revealed to be none other than time travelers Dr. Cassandra "Cassie" Railly and James Cole's unborn child. Last season's action-packed final hour also showed tough-as-nails scavenger Deacon sacrificing his life to save Jennifer Goines. Is he really dead?
Maybe not. The co-creator, executive producer and showrunner of "12 Monkeys," Terry Matalas, has been, so far, sharing several photos of Season 3. These photos are either images from the set or stills of the upcoming season. One photo that Matalas shared on Instagram shows Deacon (Todd Stashwick) alive. The photo is captioned, "Dead man walking …"
In the world of "12 Monkeys" where events that happened or are going to happen can change drastically because of Cole (Aaron Stanford), Cassie (Amanda Schull) and Ramse (Kirk Acevedo), it should really come as no surprise that fans might get to see this complicated character again. The West VII gang leader's resurrection was cheered on by fans. One Instagram user commented, "Oh scavking of my heart! So glad to see him up and about. Now, is this a flashback or something else? Exciting!"
Another Instagram user commented, "Gotta love time travel!! Good to see a old favorite still lurking."
Of course, Stashwick's appearance in this photo doesn't mean that Deacon is definitely back. He could appear in an episode in a flashback sequence or the time travelers could have traveled back in time. The possible reasons behind his comeback/resurrection are several.
Matalas also shared a number of other photos that show The Witness' mother in Titan in 2163 and Jennifer in France in 1922.
Shooting for Season 3 is currently underway.
Syfy TV show "12 Monkeys" airs in 2017.
What are your theories on Deacon's resurrection? Tweet them to @nemisha17 or drop a comment below!
© Copyright IBTimes 2023. All rights reserved.