'12 Monkeys' TV Series Spoilers: First Look of Syfy Series' Season 3 [PHOTOS]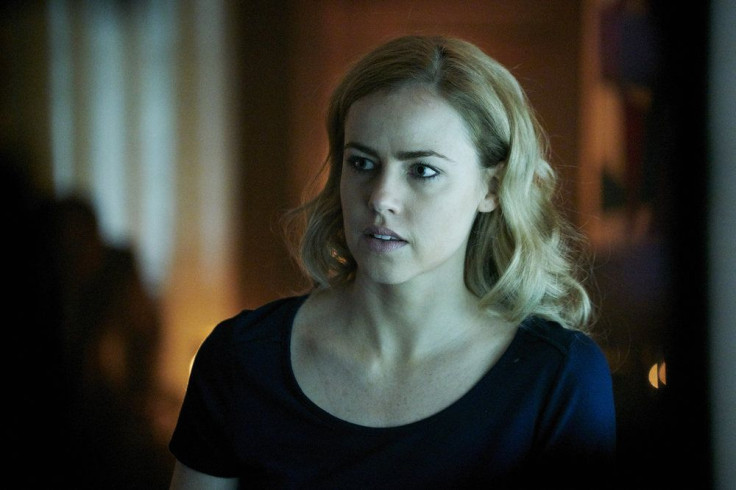 Syfy's famous time-traveling TV series, "12 Monkeys," left many fans spellbound when it revealed the identity of The Witness last season. The harbinger of the apocalypse is none other than Dr. Cassandra Railly/Cassie and James Cole's son. Season 3 will air in 2017 and hopefully answer a myriad of questions.
The executive producer of the TV show, Terry Matalas, has shared a series of photos on his Twitter and Instagram account that provide a sneak peek into Season 3. These pictures show Cole (Aaron Stanford) and Dr. Jones (Barbara Sukowa) traveling to 1922 and 2163. Even a drunk Ramse (Kirk Acevedo) is seen in one of the photos in 2045.
Interestingly, a mysterious man named Mr. Hockley appears in 1922. Who is he? Is he the Pallid Man's father?
"12 Monkeys" ended last season with Cassie, Cole, Ramse, Jennifer Goines (Emily Hampshire) and Deacon (Todd Stashwick) leaving the facility in order to find the Witness' stronghold, a place he calls Titan. However, when they reached there, the group realized that Titan is a small city that is a time machine. The whole city can travel through time.
Cassie was abducted by the Army of the 12 Monkeys moments before the city splintered to 2163. The pregnant virologist learned that her child is The Witness and the person she has been aching to kill.
Meanwhile, Dr. Jones and Cole were left baffled in 2043 when they saw the city splintering.
Jennifer was caught in the splinter and traveled to France in the midst of a battle in 1917. Before that, Deacon sacrificed his life so that Jennifer could escape the clutches of the Army of 12 Monkeys.
Elsewhere, the Striking Woman reunited Ramse with his son. She also has a different mission now after breaking it off with The Witness and The Messengers.
"12 Monkeys" returns with Season 3 in 2017 on Syfy.
© Copyright IBTimes 2023. All rights reserved.