16 Holiday Gift Ideas Kids & Babies (And Their Parents) Are Sure To Love
With their Christmas wish lists ever-changing, buying for kids during the holidays can be a nerve-wracking undertaking. Luckily for those affected by this, we have oven a dozen unique gift ideas every child is sure to love this holiday season.
My First Reading Club from Cratejoy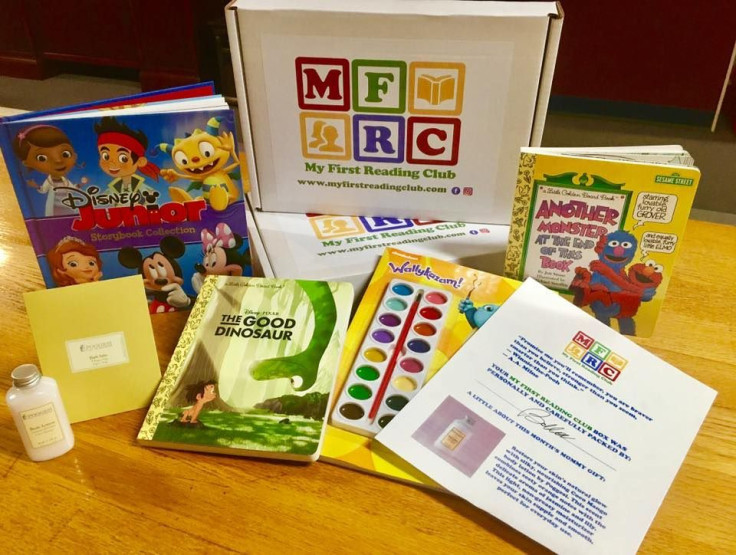 If you're gifting to a child who is a fan of the surprise toy trend, consider giving them a present that will keep on giving. Cratejoy.com offers many unique subscription gifts. We recommend My First Reading Club, a service that provides children with two to three age-appropriate books delivered to their door monthly. Each shipment also includes an activity book and a small, pampering gift for mom. Book sets are available for newborns all the way up to established pre-teen readers. First boxes ship just 48 hours after purchase and prices start at $16.99 per month for a 12-month subscription.
Rechargeable Laser Tag
USA Toyz brings the entertainment of laser tag home with its Rechargeable Lazer Tag set ($99.99). Just like in an arena, this kit comes with toy guns that provide light and vibration feedback with every hit which can be made up to almost 100 feet away, along with another fun surprise. Players can enjoy the fun again and again by reloading their ammo, picking their gun type, and enjoying new team colors. This game is made for kids ages 8 and up in mind.
Rainbow Fabric Baby Ball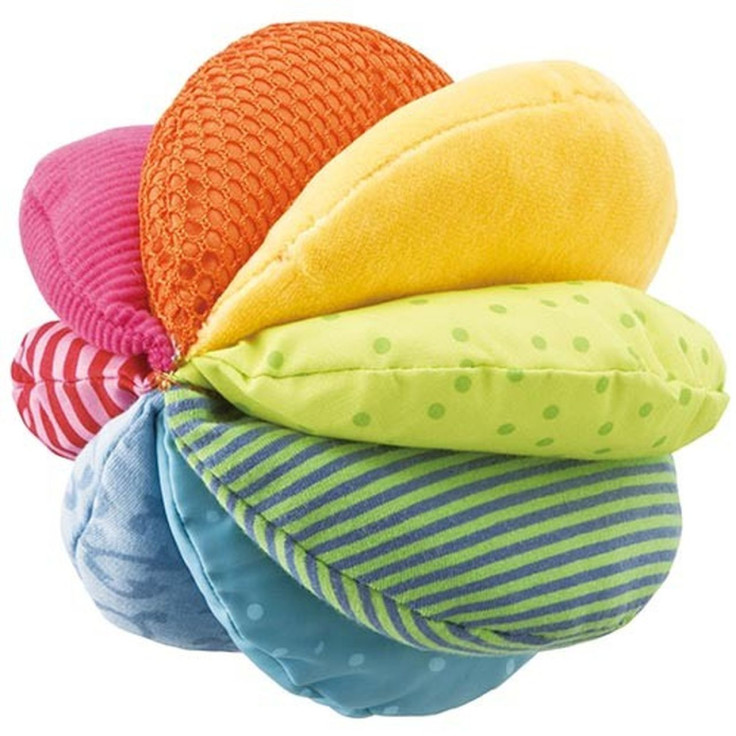 Babies can enjoy playing ball safely with Haba USA's Rainbow Fabric Baby Ball ($19.99). This soft, non-toxic toy is crafted in eight sections that each provide a different sensory experience for a baby. From crinkle textures to rattles and soft fabrics this toy provides complete stimulation for those aged 6 to 24 months.
Storage Cabinet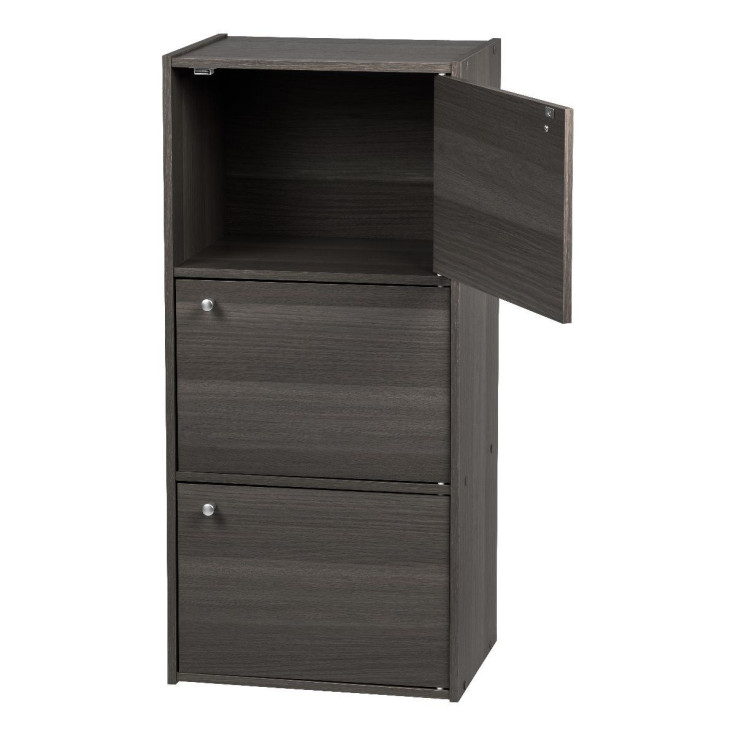 Toys are go-to gifts for kids during the holidays but does anyone actually wonder how and where parents store them all? Give parents a helping hand this holiday by gifting a 3-Wood Storage Shelf ($62.99) from Iris USA alongside a new toy for their bundle of joy. Available in gray (pictured), black, white, light brown, and dark brown, this cabinet can be used horizontally or vertically and provides magnetic-closed doors for easy access.
Nuby + Dove's Splish Splash Bathtime Fun Bath Set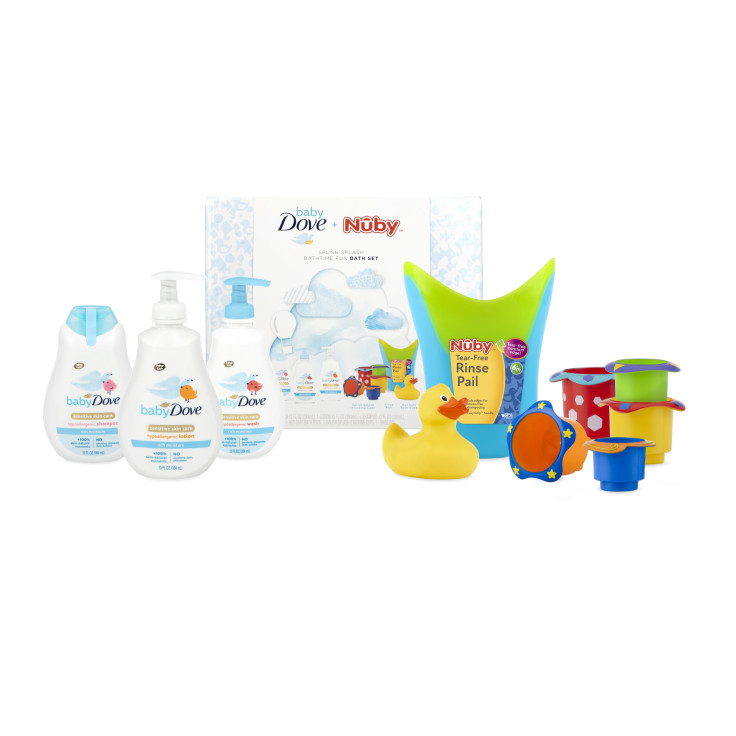 This gift is one for both parents and children. Nuby and Baby Dove's Splish Splash Bathtime Fun Bath Set ($44.99) comes with 13-ounce bottles of Baby Dove hypoallergenic shampoo, body wash, and lotion. Hand in hand with the Nuby Rinse Pail, it makes rinsing off a tear-free experience for all involved. To add some bathtime entertainment, the set also includes Nuby Bath Stacking Cups, which provide safe water fun, and a Hot Safe Bath Duck, which indicates when the water is just the right temperature.
Schleich's Big Horse Show With Dressing Tent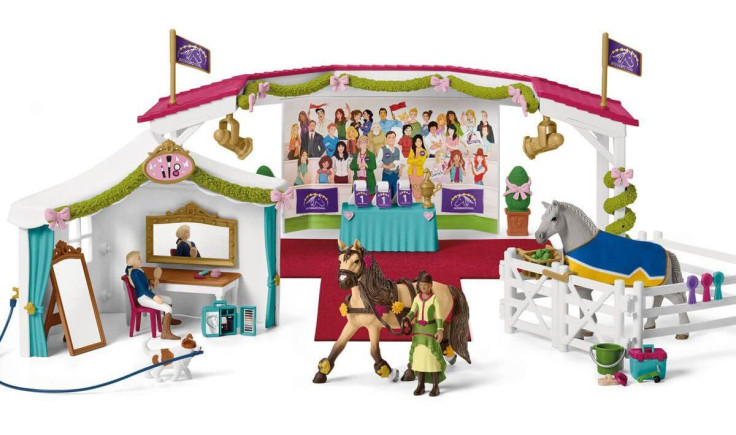 Any horse lover will appreciate Schleich's Big Horse Show with Dressing Tent playset ($99.99). This detailed product provides two horses, two moveable equestrian riders, and over 100 extras (blue ribbons and all!) to help set the scene of a real horse show. This gift is made for those aged 5 and 12 in mind.
Oribel Cocoon Z High Chair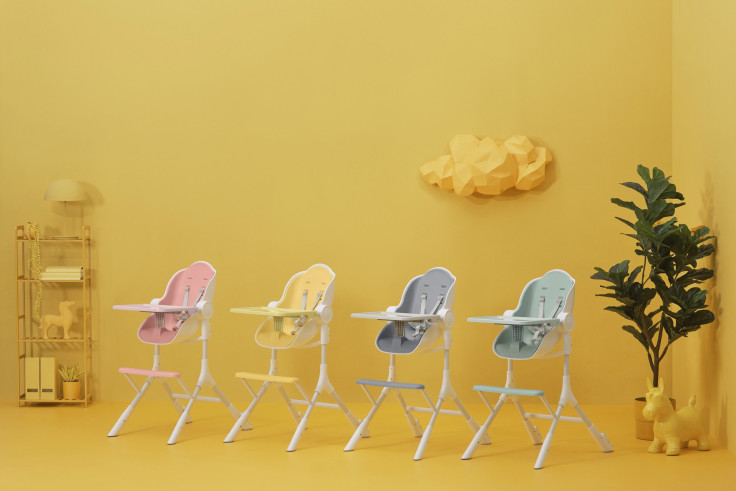 A high chair that looks sleek and is easy to clean is sure to be a holiday gift appreciated by any parent. Oribel's Cocoon Z high chair ($229) is not only attractive with its modern color palette and easy-to-clean parts, but it is also highly functional with its grow-with-you design. The chair, which comes with a five-point safety harness, offers several height adjustments and three different reclining positions, meaning it's suitable for newborns up to 3 years. The Cocoon Z is also unrestrictive, offering a gliding motion that moves in any direction.
"Fullmetal Alchemist: Brotherhood" Figure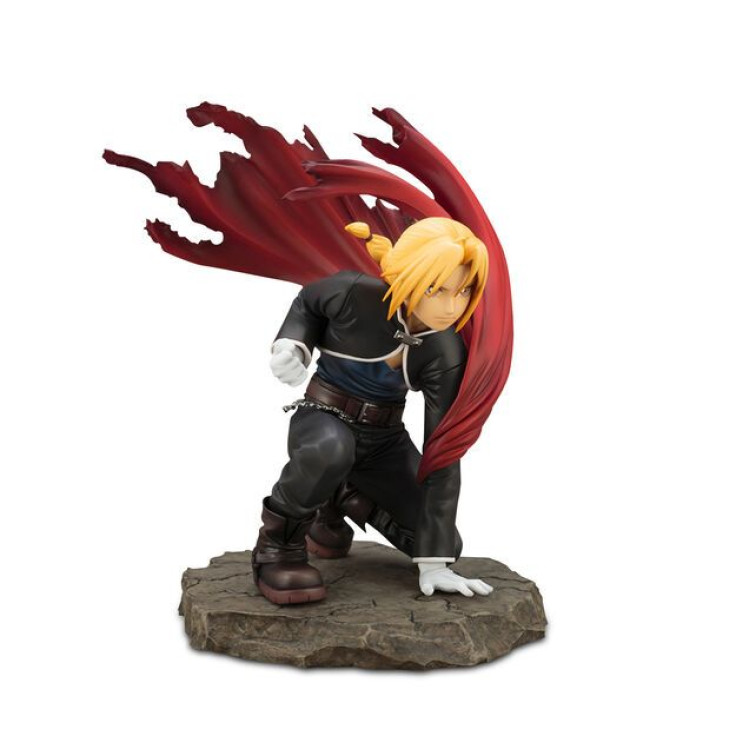 If you have an anime fan you're buying for look no further than Funimation's shop. With a wide selection of collectibles from "Fullmetal Alchemist: Brotherhood," "One Piece," "My Hero Academia" and much more, there is sure to be something to delight any anime lover. We recommend the Edward Elric ARTFX J kneeling figure ($119.99).
Nuby Silicone And Wood Animal Teether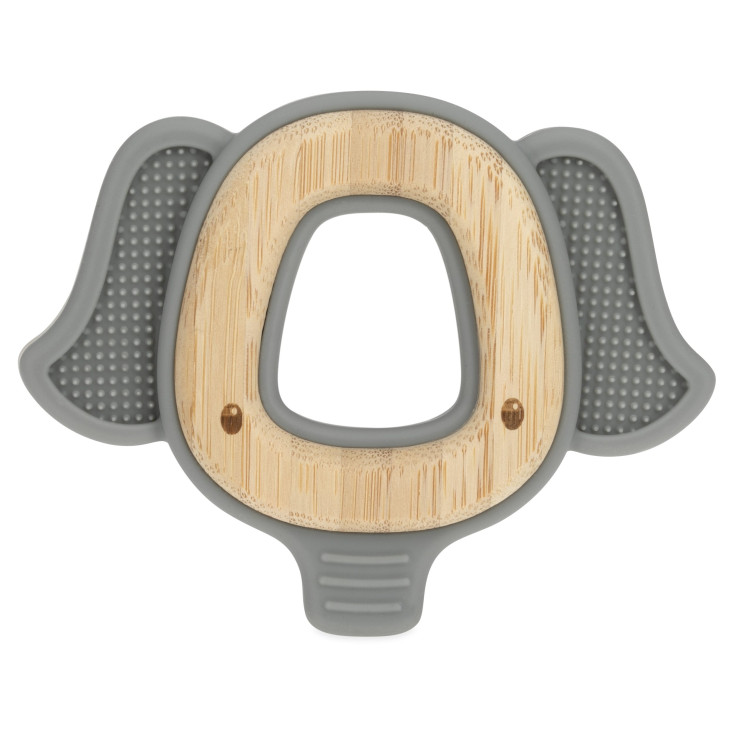 When it comes to little ones, teethers are always a great gift. Nuby provides top-notch teethers for those 3 months and older. It's Natural Wood + Silicone Elephant Teether ($6.99) is BPA-free and easy for little hands to grab. Its silicone section soothes gum with its soft bristles while the wood section provides assistance for those tough teething moments. It's also a breeze to clean.
The Learning Tower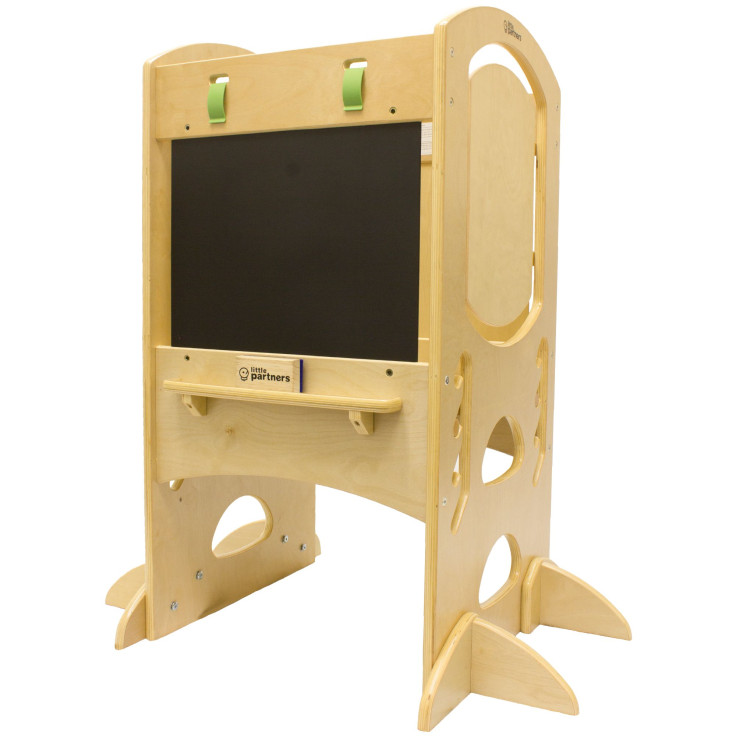 For kids, helping can be fun, and The Learning Tower from Little Partners ($219.99) makes participation a little easier. Unlike a traditional stool, the tower provides a durable and safe way to let small children stand at counter height with four adjustable height options. Its roomy design also allows for more than one child to share the space and with two steps and a large opening, it makes coming and going hassle-free. This product is available in natural (pictured), soft white, espresso, ebony, dark cherry, olive green, and red, and is made for children aged 2 and up, up to 250 pounds.
Add-ons, such as the Silicone Mat for Learning Tower Platform ($40), which makes for quick cleanups, are also available.
Nuna Cove Aire Go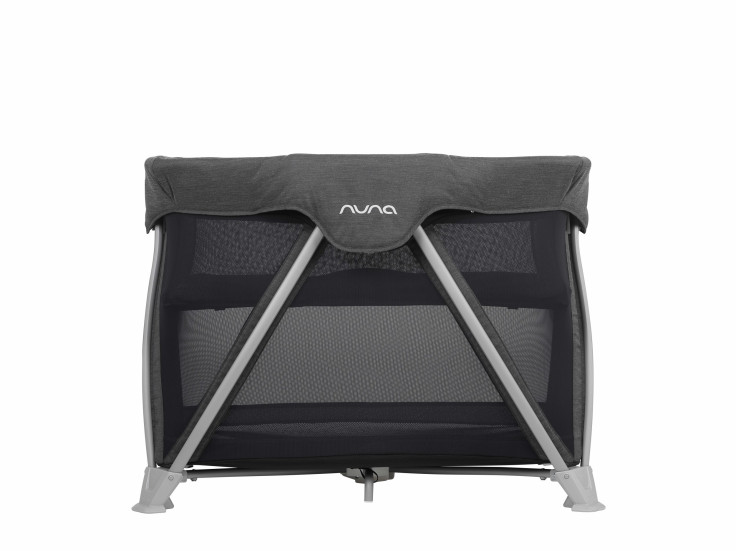 Provide a safe and comfortable space for your little loved ones while they sleep and play with the Nuna Cove Aire Go ($349.95). This frosty-colored product doubles as a bassinet and a 360° ventilated play yard. Despite its versatility, it doesn't take up a lot of space. Its slim design means it's ideal for those in small living quarters or for those always on the go. It's also worth mentioning it's also easy to open with just one hand which is a true gift for any parent.
"Jurassic World: Camp Cretaceous" Mosasaurus​ Figure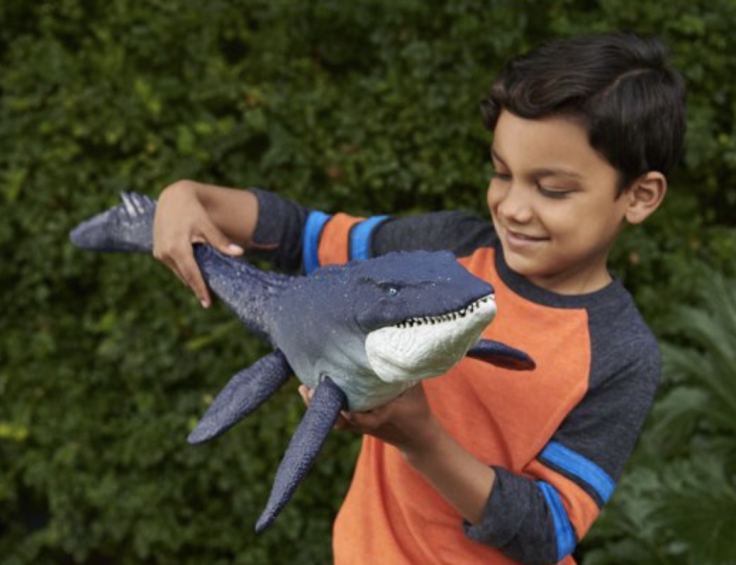 Dinosaur fans can use their creativity to jump back into the Jurassic days with this Ocean Protector Mosasaurus Dinosaur Action Figure ($34.99) from "Jurassic World: Camp Cretaceous." The toy, inspired by the animated Netflix series, is large in size, measuring at almost 20 inches wide, and comes complete with an opening jaw. This item is crafted for those 4 years of age and up.
bbluv Cam
The Cam from bbluv lets parents keeps a close eye on their children from rooms away. The Cam ($149.99) baby monitor provides motion-activated sound and an HD display that works in daylight and at nighttime, thanks to its infrared design feature. The camera can also be rotated up and down and offers a zoom-in feature in order to keep track of a baby's every move. A two-day talk feature also allows for room-to-room communication.
Minions Minion-Bot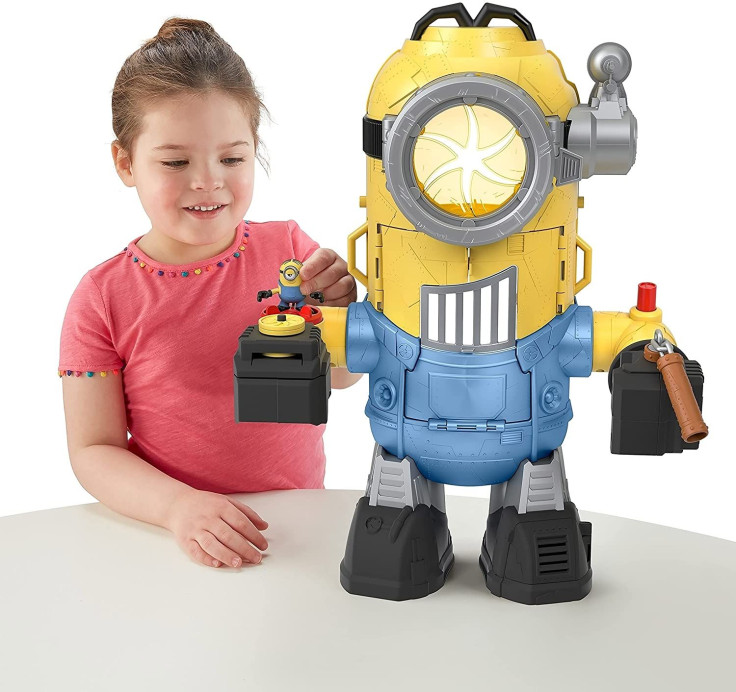 "Despicable Me" fans will enjoy getting into some mischief with the Minions Minion-Bot from Fisher-Price and Imaginext ($54.99). This tall playset, inspired by the movie "Minions: The Rise of Gru," allows the player to launch projectile discs and spin the robot's battle sticks. This set, made for those aged 3-8 years, comes complete with a Minion figure.
"Gabby's Dollhouse" Purrfect Playset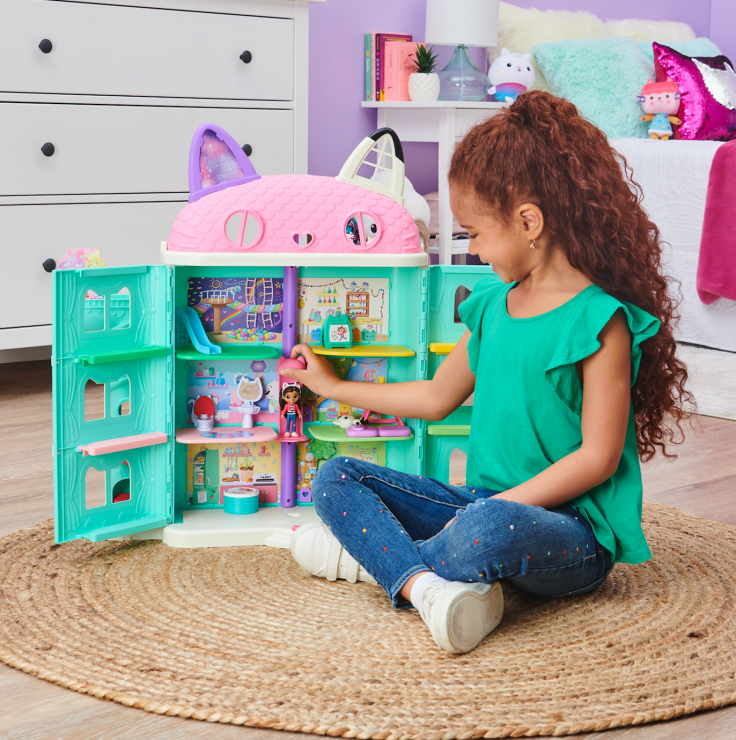 Viewers of "Gabby's Dollhouse" on Netflix will enjoy some imaginative play this Purrfect playset ($55.99). This colorful set stands at over 2-feet tall and comes equipped with a toy Gabby, a Pandy Paws, and tons of accessories to use with the dollhouse delivery tower. Other features include a working Cat-A-Vator, sounds, and surprises galore. Made for ages 3 and up.
Kullerbu Farmyard Play Track Starter Set With Sound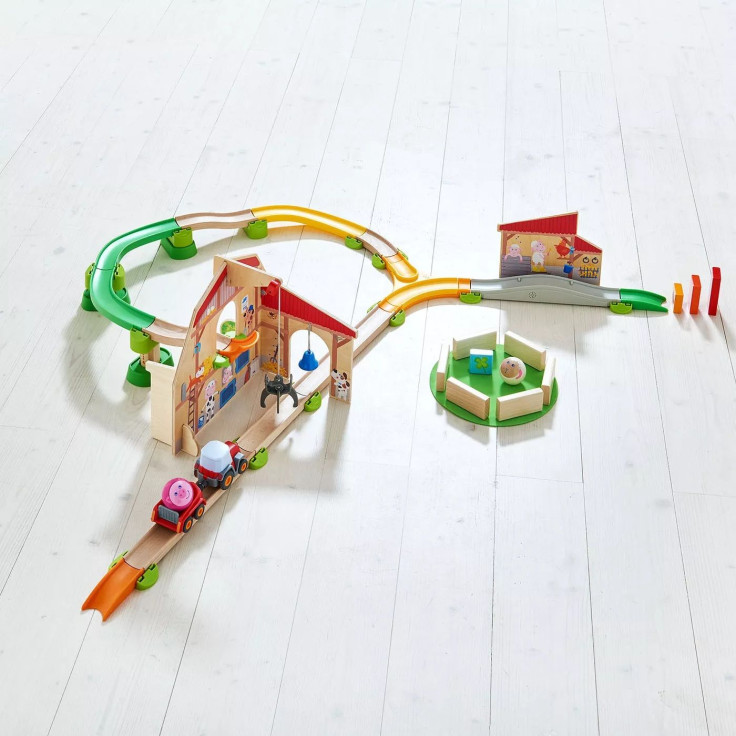 Children that enjoy things that go will appreciate Haba USA's Kullerbu Interactive Farmyard Play Track Starter Set with Sound ($189.99). The playset follows the story that Selma the Sheep and Simon the Pig have escaped and they need to be caught by the crane and put back into their stable. Ramps, farmyard noises, curves, a launch ramp, and blocks make the interactive playtime that much more exciting. Made for ages 2-8 years.
© Copyright IBTimes 2022. All rights reserved.
FOLLOW MORE IBT NEWS ON THE BELOW CHANNELS