17-Year-Old Boy Charged With Capital Murder For Killing 3-Month-Old Baby
A 17-year-old boy has been accused of murdering a 3-month-old baby in Jackson, Mississippi.
The suspect, identified as Zachary Stevens, was arrested on June 3 and charged with capital murder.
The investigation began as a child abuse case over the events involving the teenager and the infant, which unfolded at a residence on Old Byram Road on May 31, according to WJTV.
The 3-month-old victim died over the weekend, just days after the said incident, WAPT reported.
Investigators said they had enough evidence to charge Stevens for the baby's killing.
"You have a 3-month-old that lost his life and now we have a 17-year-old who made a permanent decision that's going to affect the rest of his life," Joseph Wade, the interim police chief of the Jackson Police Department, said.
"Of course, whenever a child passes, we work in conjunction with DHS and with the hospital to make sure we make the appropriate decision based on where the evidence takes us," he continued. "We felt we had enough on Saturday to charge that 17-year-old with capital murder of the three-month-old."
Wade said the infant's death is still being investigated and that several agencies are pooling in their efforts to ensure justice is served.
The interim police chief also mentioned the infant's bereaved family.
"My heart goes out to that family. I cannot even imagine losing a 3-month-old baby, so keep them uplifted in your prayers," Wade said.
"We're going to do our due diligence to make sure that he's held accountable for that action that he took," he added about the teenage suspect.
The police did not reveal additional details about the events that led to the child's demise or the exact cause of the infant's death.
In an unrelated incident, a 16-year-old boy was charged with murder for allegedly raping and beating a 2-year-old baby to death in Minnesota. The deceased toddler was left in the care of teenager Lee Wayne Young Jr. and a 12-year-old girl during the incident that took place in 2021. Young was arrested after the toddler was found unresponsive inside the apartment and was charged with second-degree murder at the time of the child's death.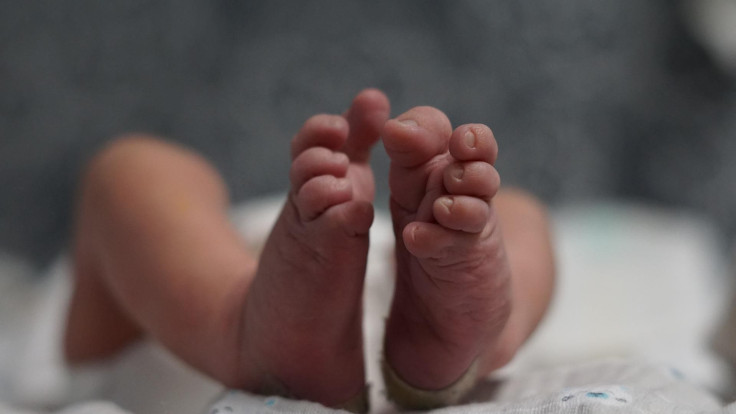 © Copyright IBTimes 2023. All rights reserved.