'19 Kids And Counting' Sneak Peek: Jill Duggar Goes Into Labor, Reveals Why She Had Baby Israel In Hospital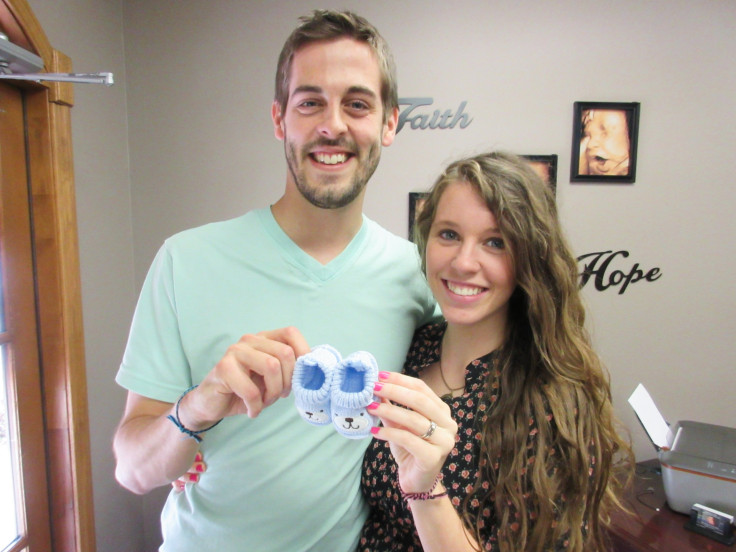 "19 Kids and Counting" star Jill (Duggar) Dillard surprised viewers earlier this month by revealing she would forgo her plans to have a home birth in place of a C-section to deliver her son Israel. Now, three weeks after her child's arrival, the TLC reality star is speaking out about why she decided to have her baby with husband Derick Dillard in the hospital.
In a sneak peek of Jill's highly anticipated "19 Kids and Counting" birth special, the 23-year-old first-time mom is shown going into labor -- after being 11 days overdue -- and announcing that her water has broken. "I think when my water first broke I was really nervous. I was like, this means labor is going to start. Okay, this is for real. This is really going to happen," Jill said in the teaser.
Jill said her contractions became unbearable after 17 hours of labor. "Contractions kick in really hard without a lot of break in between," she said. "I'm thinking, if I have to do this for another 24 hours or 48 hours I'm gonna need a lot of coaching."
After 20 hours of labor with no progress, Jill decided to call for reinforcements: her birth team. Despite her mom, Michelle Duggar, and her sister and midwife Jana Duggar's coaching, Jill, who is also a midwife, decided to ditch her plans for a home birth.
"We have really been in labor on and off. We haven't been able to get things going," Jill told the cameras. "So at this point, we felt that at this point, it would be a good time, while I'm not in an emergency situation, to get to the hospital."
Check out the "19 Kids and Counting" sneak peek video below:
As most Duggar family fans are aware, Jill welcomed her first-born with Derick, 25, in Arkansas on April 6. The baby boy weighed in at 9 pounds, 10 ounces.
Jill's birth special, which will be a two-hour event, is airing as part of TLC's "The Mother of All Weeks" promotion. Since it's airing ahead of Mother's Day, it also is expected to feature Michelle's best motherly advice. Tune in Tuesday, May 5, at 8 p.m. EST on TLC to catch the installment.
© Copyright IBTimes 2022. All rights reserved.
FOLLOW MORE IBT NEWS ON THE BELOW CHANNELS