Jana Duggar Says '19 Kids And Counting' Is 'Special' Amid Rumors She Is Leaving TLC Series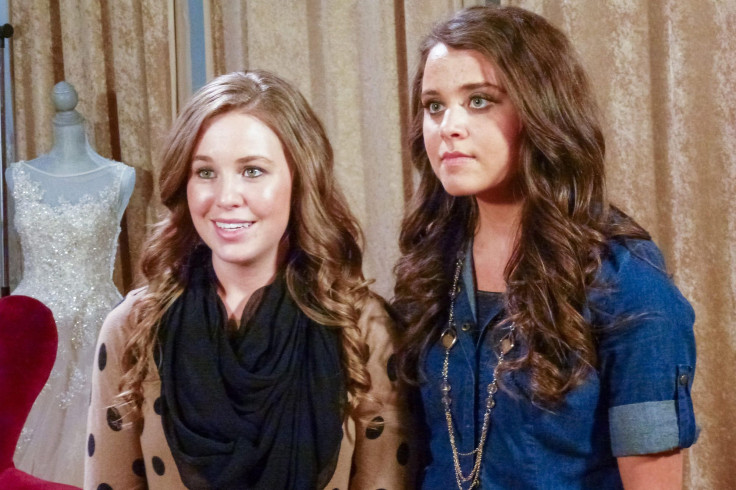 Jana Duggar seems to want to assure fans that she loves starring in "19 Kids and Counting," even if they have heard otherwise. The 25-year-old recently said the TLC series was like having tons of home movies.
"You get that home footage pretty much all the time, so you get those memories that have been made together, and it's really special to look back on those times," Jana told People.
That sounds different from several other reports circulating that claim she is unhappy on the show. OK! magazine reported last month that the oldest Duggar sister wants to leave her family's hit show to go to college. She reportedly is "done acting as an unpaid baby sitter and wants to leave the family compound for good."
Jana supposedly wants to get out before her siblings have more kids that she'll reportedly have to help care for. With her brother Josh and his wife Anna's fourth baby due in July, and sister Jessa and Ben Seewald's first child expected in November, Jana would have to make the move soon. However, in her People interview, Jana is shown at a photo shoot with her family, and they seem as close as ever. Calling the show "special" could have been a way to subtly dismiss those rumors.
The reality star is rumored to want to leave the show to go to a Christian college. Jana already is a midwife, but she'd reportedly like to further her education. Yet, that doesn't necessarily have to affect her role on the show. Jana has been around cameras for more than 10 years. As previously reported, she has never let the show interrupt her schoolwork before.
"19 Kids and Counting" airs Tuesdays at 9 p.m. EDT on TLC. Do you think Jana will leave the show or is she happy where she is? Sound off in the comments section below!
© Copyright IBTimes 2023. All rights reserved.