1MORE H1707 Headphone (Hands on) Review: Beats Competitor with a Graphene Edge
This article uses affiliate links, which means if you purchase products through these links, we may earn a commission. Click here to see our
T&C
. For licensing please click
here
.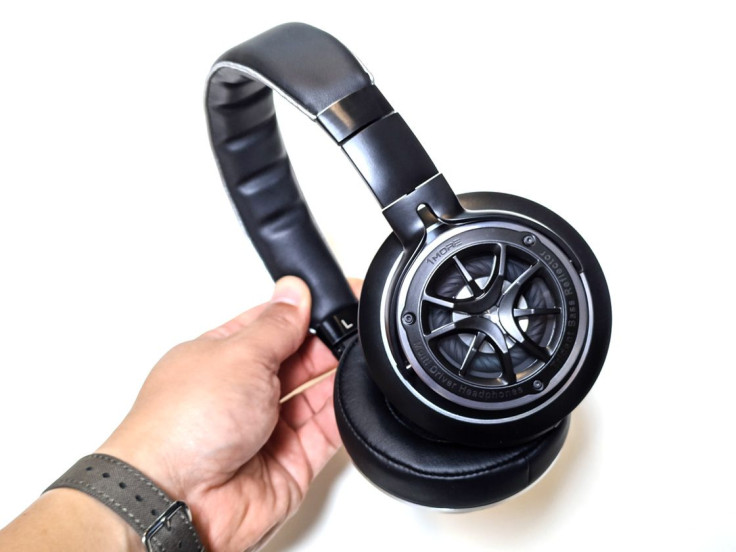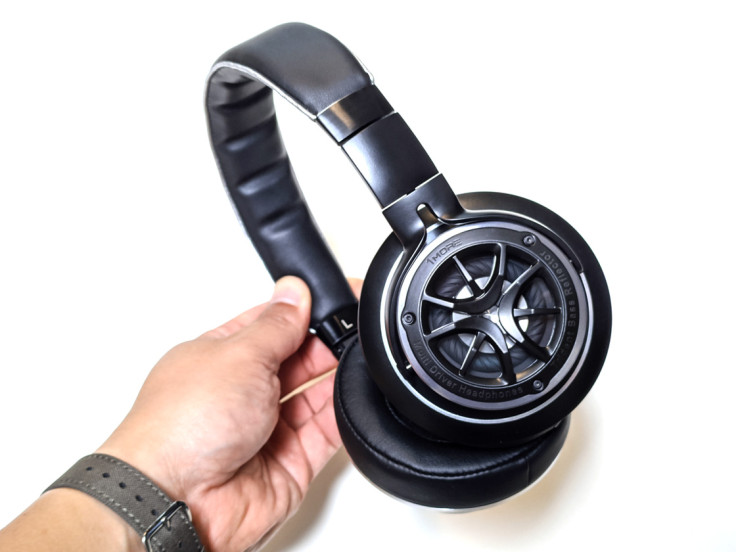 Who are the 1MORE H1707 headphones for?
Travelers who are looking for durability, this is a headphone that has an all aluminium alloy build, down to even its jacks and inline microphone which are designed to endure a whole lot of hustle and bustle.
If you are someone who prefer a flashy look over the typical minimalist look of audiophile headphones, the 1MORE H1707 looks like a decked out sports car with its full metallic build, along with a see-through window to its dynamic driver covered by alloy spokes
People who enjoy the clarity of Inner Ear Monitors but want them in a over-the-ear headphone, the H1707 offers a triple driver setup that produces clear frequency separations, as well as excellent soundstage width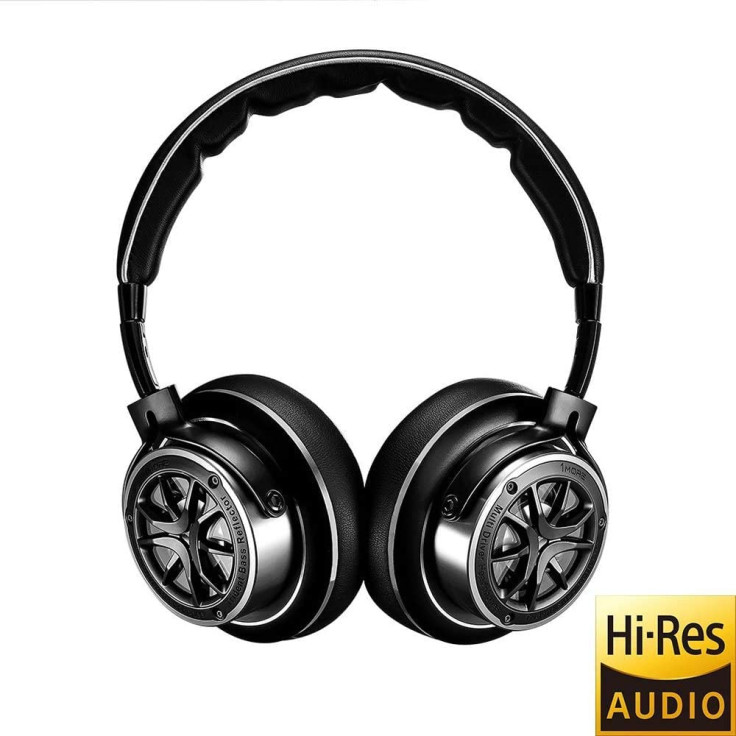 When a pair of headphones look like they belong around the neck of a fashion-conscious teenager, I generally immediately discount its sound quality in my mind - like a nocebo.
Catching myself having such thoughts, I attribute it to an engineer's practical mindset: the development budget would either be spent on improving the appearance of the headphone OR the sound quality - therefore only one would shine and not both. This is further reinforced when you look at top professional headphones that mostly sport utilitarian aesthetics: I'm looking at you Grado SR80e, AKG K72, even the popular Bose QC35.
So I must say, when I came across the 1MORE H1707, I had some reservation about how good it might sound. But as I was recently floored by the sound of another graphene driven headphone - the ORA Sound GQ, the graphene drive in the H1707 beckoned me to give it a chance. Furthermore, this is a triple driver headphone, a rare design which gets my curiosity stirred.
But first, I need to get over that consumer friendly appearance.
Gimickery?
Note that I have never said that the 1MORE H1707 is a bad looking set of headphones, and it's not. All I'm saying is that it had the appearance of a gimmicky headphone instead of looking like a typical audiophile headphone. As I unpacked it, my suspicion did not ease as I unraveled the cable with inline microphone and remote control - a standard feature you'd expect on a consumer headphone, and NOT on an audiophile one.
Ever since experiencing my first inline volume controller breaking only months into use when I was a teenager, I have never liked inline controllers. The convenience was never worth the potential sound discrepancies and durability issues that it could present to the headphone.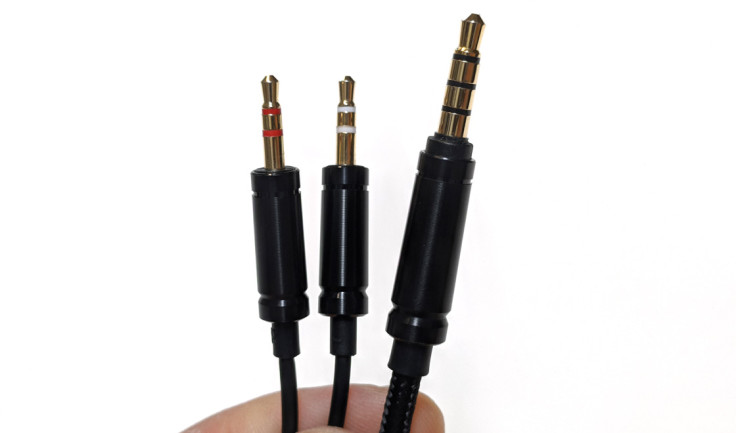 As I picked up the inline remote of the H1707 and inspected it closely however, I did feel more at ease when I realized that the whole thing is housed in solid aluminium casing. Upon further inspection, matching aluminium casing can be found on the 1/8" input jack, as well as the 1/16" mono jacks for each side of the headphone. These may look gimmicky, but 1MORE has used these in the right places where wear and tear normally hits first on headphones.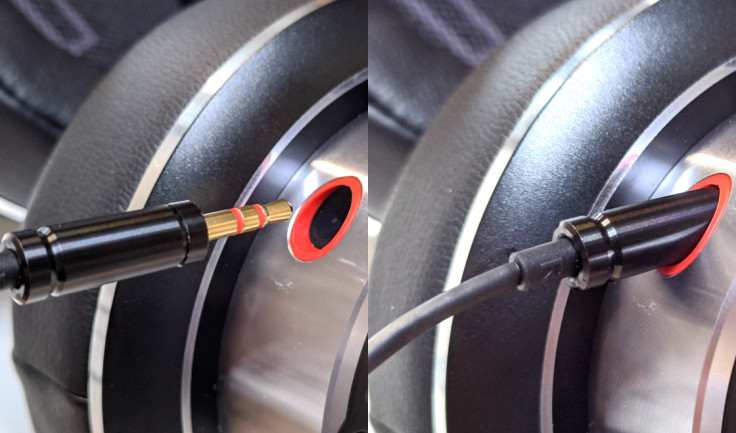 I was especially impressed with the design of where the 1/16" jacks are inserted into the headphone cups. By using a deep recess tightly fitted with the metal jacket, it becomes a solid physical connection that takes the pressure off the jack itself.
The decision to go with dual-mono cable was perplexing to me at first, as I am quite used to seeing quality headphones use single sided stereo cables. However I realized that this enables the headband design to be simpler and stronger, as it would not need to run a connection between the two cups. This again gives me confidence how durable this headphone is.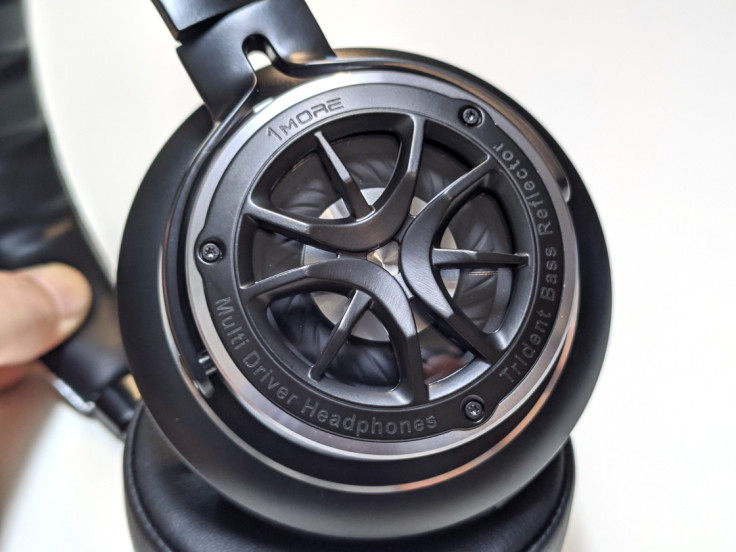 Alloy wheels on headphones?
The fact that the H1707 is inspired by alloy wheels is no secret - the imagery of a sports car is actually on its introduction page on the 1MORE website. The black metal rims together with the aluminium cups, see-through window and leather cushions is enough to convince me that these were a limited edition 1MORE X Lamborghini collaboration.
Upon inspection, the metallic build is not merely decorative - the components are actual metal parts, assembled together by screws. You won't find painted plastic parts or glued on components on this pair of cans. As far as I can tell, there isn't even sheet metal involved, but all parts are either cast or machined out of blocks of aluminium alloy - with the exception of the flexible stainless steel headband. I haven't seen a full-on metal build like this since reviewing the Nuraphone, which was another unique headphone to review.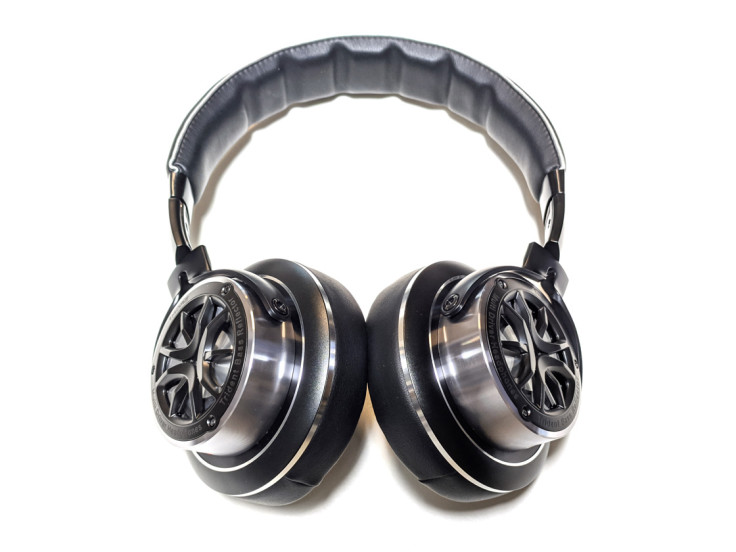 Audiophile sound?
As mentioned at the start, all these metal builds and flashy designs actually only made me more nervous and doubtful about how it might sound. Could these cans be more than just a pretty face, but have a heavenly voice too? The short answer is: Yes! It has an amazing sound as well.
The first thing I noticed about the 1MORE H1707 sound is the sound stage. I have already been blown away once by another graphene headphone: the ORA Sound GQ because of the soundstage, and these headphones give graphene tech a two-for-two in terms of superior soundstage. Despite being closed-back and on-ear, the H1707 sounds like a pair of open-back headphones. After doing A-B comparisons with other headphones, the soundstage spread is impressive, with perceived space easily reaching 180 degrees.
The frequency response as well as having clear separation between the frequencies is also excellent on the H1707. It has a satisfying crisp tremble, forward and bold sounding mid, and a fast and precise bass. Attributing most probably to its triple driver arrangement the crossover is also excellent.
As a result, after testing these headphones with various genres of music, I found the sound signature was well suited for any music genre I threw at it. Each frequency stays clear and does not get muddled whether it's a rich bass line on a Jamiroquai track or an explosive electric guitar riff from Rage Against the Machines.
The sound of the H1707 can be compared to an IEM with multiple drives, where each driver is reproducing a different range of frequency - but executed in a headphone form. The superior soundstage however tops IEMs, which makes quite a formidable combo. So conclusively, the triple driver setup is also not a gimmick - but is actually an unusual set up that produces a breakthrough sound.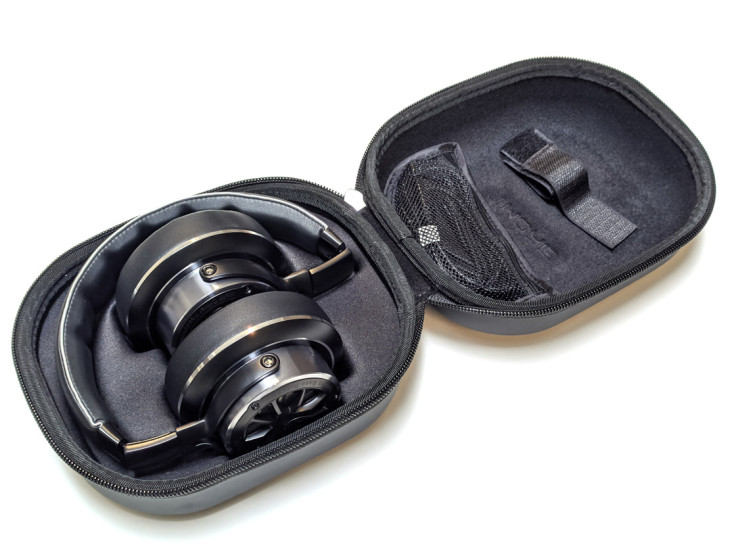 Final remarks
As the old saying goes, 'you should not judge a book by its cover', the 1MORE H1707 taught me not to judge a pair of headphones by its appearances. It might appear as a fashion forward headphone that will get awed looks from teenagers, but is in fact one of the best built headphones around with a full metal construction, and its triple driver design produces a crystal clear and powerful sound. If you ever thought stylish designs and audiophile sounds are mutually exclusive, the 1MORE H1707 is here to change your mind, as it has changed mine.
Sam is a production engineer turned tech writer who specializes in seeking out gadgets that enhances productivity while still looking sharp. This is a contribution to an ongoing IBTimes review series on gadgets for Business Travelers.
© Copyright IBTimes 2023. All rights reserved.